The Movie Like 365 Days That Romantic Drama Fans Need To Watch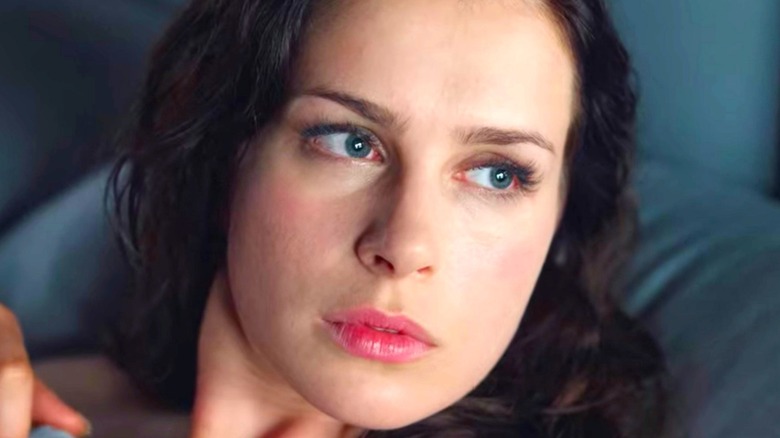 Next Film
"365 Days" heated up plenty of television screens when it came to Netflix in early 2020. The plot called to mind "50 Shades of Grey" for many. It principally concerns a woman, Laura (Anna-Maria Sieklucka), who falls for a dominant Sicilian man, Don Massimo Torricelli (Michele Morrone), who holds her captive for 365 days so that she can fall in love with him. Suffice to say, it's not exactly the kind of movie you want to watch with your parents, and with a plot like that, it should come as no surprise that it drew some backlash from critics and audiences alike. Still, if you're in the mood for something risqué, it may just do the trick. 
"365 Days" is very much the definition of a "Netflix and chill" movie, but there are definitely a ton of other films out there that avoid straying into X-rated territory, while still offering enough titillating action to hold your interest. If you've already seen "365 Days," but still want to watch something that will make you want to take a cold shower afterward, then we have just the recommendation.
Secretary needs to be part of your next date night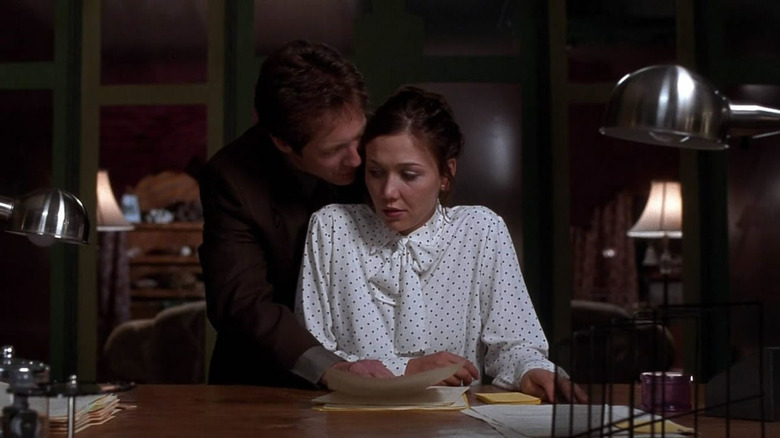 Lionsgate
Before Christian Grey made ladies swoon, there was E. Edward Grey, as played by James Spader in the 2002 film "Secretary." This Mr. Grey also has a rather voracious sexual appetite, and the new secretary working at his office, Lee (Maggie Gyllenhaal), becomes the inappropriate object of his affection. The two strike up a relationship that involves plenty of BDSM, which contrasts with the more conventional relationship Lee attempts to have with her vanilla boyfriend, Peter (Jeremy Davies). While it appears strictly physical at first, emotions soon begin to blossom in this unconventional romantic drama. 
The "50 Shades of Grey" franchise was not a huge hit among critics, and many outlets far preferred the more character-oriented story present in "Secretary." David Ansen of Newsweek enjoyed the film well enough, writing in his review, "In the wrong hands, the conceit could have turned ugly and offensive. But Spader and Gyllenhaal have a hushed, hilarious chemistry."
If you think this kind of film is up your alley, then you can watch it on HBO Max with a subscription. It may not technically be a "Netflix and chill," but you can come up with your own fun saying. We suggest "HBO Max and relax."