The Transformation Of Rosa Salazar From Childhood To Alita: Battle Angel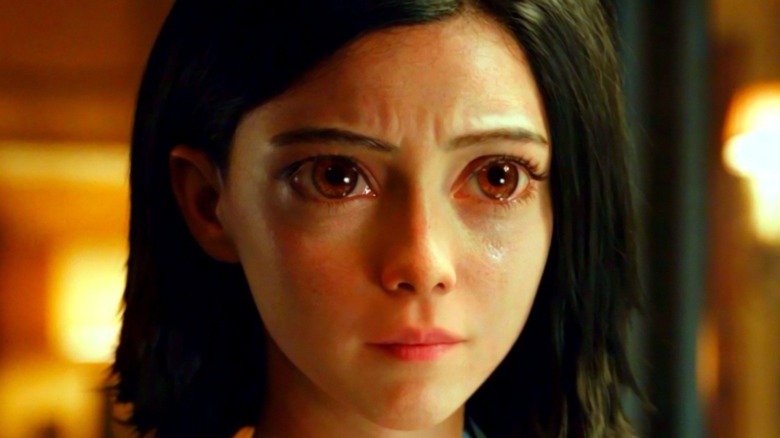 20th Century Fox
Rosa Salazar was 15 years old when she decided that she wanted to become an entertainer. Needless to say, it didn't take long for her to soar through the ranks of Hollywood. In the beginning, however, not even Salazar could have expected the success that she's enjoyed in recent years, especially in the wake of "Alita: Battle Angel," "Undone," and other acclaimed releases. As we'll discuss later on, Salazar had specific ambitions in mind when she moved to the city where dreams come true, but life is unpredictable and full of surprises.
Most viewers probably know Salazar from "Alita: Battle Angel," which has since gone on to gain a cult following since it became an unexpected international hit in 2018. However, the Peruvian-Canadian actress was part of some interesting and successful projects before she played the eponymous hero in Robert Rodriguez's anime adaptation. With that in mind, let's take a look at Salazar's journey from internet sensation to box office behemoth.
Rosa Salazar didn't set out to become a dramatic performer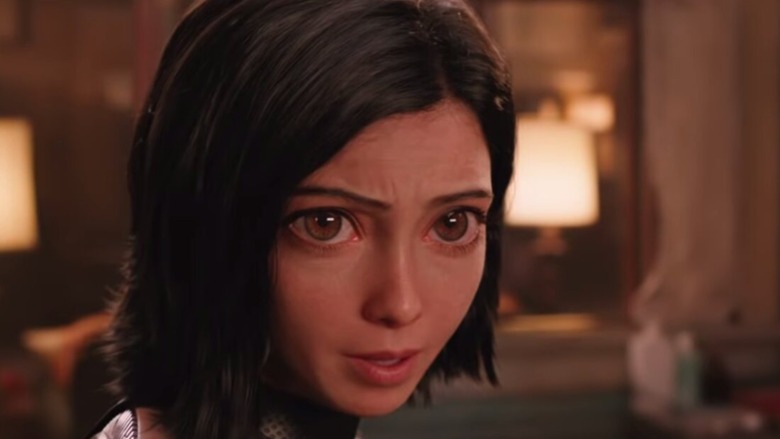 20th Century Fox
Rosa Salazar is primarily known for her roles in dramas and blockbuster action fare. However, that wasn't always the case. She originally set out to become a comedian after moving to Los Angeles in 2009. This led to her pursuing stand-up and, of course, using the internet to her advantage. In 2010, the future "Alita: Battle Angel" star joined CollegeHumor and starred in several sketches for the web series, playing a variety of roles over the course of 13 episodes.
One of the CollegeHumor videos ultimately caught the attention of a manager in Hollywood, who offered Salazar the option to go after more traditional acting roles in film and television. For Salazar, it proved to be the break she needed. "I was like, 'Uh, let's see," she told The Hollywood Reporter. "The choice is I either hang out with a bunch of depressed boys or I go off and I have a career!'" The rest is history.
2011 was a big year for Rosa Salazar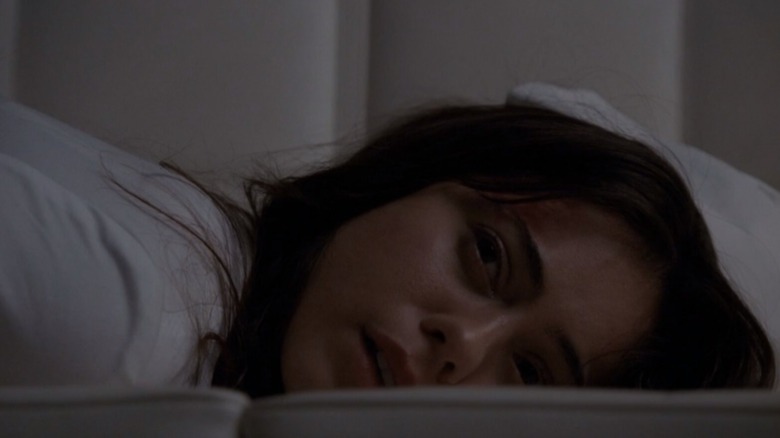 20th Century / Disney
While Salazar continued to produce CollegeHumor shorts until 2012, it didn't take long for her to make a name for herself on the small screen. While she had previously appeared in an episode of "Old Friends" as a dog walker, her first notable break came in 2011, courtesy of a cameo in "Law & Order: LA." Starring in "Law & Order" is always a good omen for a performer, as it's basically a right of passage for any young actor trying to catch a break in the business.
That same year, Salazar landed a bit-part role in "American Horror Story: Murder House." Her first appearance came in the "Home Invasion" episode, in which she played a victim of a copycat serial killer. She also popped up in a few subsequent episodes as a trapped ghost in the titular house of death, though her role was confined to the background. Still, she did get her hands bloody when she teamed up with one of her fellow spooks to slaughter some intruders, and it was a terrific moment.
That being said, the third season of "Parenthood" was Salazar's defining role back then. In the show, she played a conflicted pregnant girl whose child Julia (Erika Christensen) and Joel (Sam Jaeger) plan to adopt. "Law & Order" and "American Horror Story" helped Salazar get her foot in the door, but "Parenthood" gave her a chance to shine — and she did not disappoint.
The Divergent and Maze Runner franchises turned Rosa Salazar into a (dystopian) future star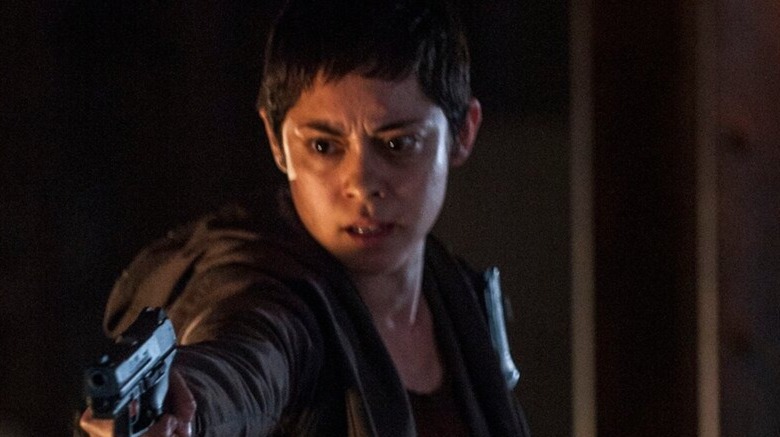 20th Century Fox
"Alita: Battle Angel" wasn't Rosa Salazar's first taste of big-budget, dystopian sci-fi action. Her introduction to these types of movies was in "The Divergent Series: Insurgent," which saw her portray the Dauntless Lynn, a fan-favorite among readers of the books and a missed opportunity for the film franchise in the grand scheme of things. Unfortunately, as Collider pointed out, Salazar wasn't considered for the sequel, which left many fans disappointed.
However, Salazar was at least more prominent in "The Maze Runner" saga, playing the popular Brenda in "The Scorch Trials" and "The Death Cure." That experience wasn't the easiest for the star, though. In an interview with SciFi Now, she revealed that she had to work hard to win over the purists. "With Brenda, they feel an ownership over her. They are very protective. And I think they reached out at first to suss me out and see if I was good enough. I get that." 
The "Maze Runner" movies also gave Salazar the perfect opportunity to find her chops as an action star, which she's since put to good use in other notable films and television shows.
Rosa Salazar was part of the Bird Box phenomenon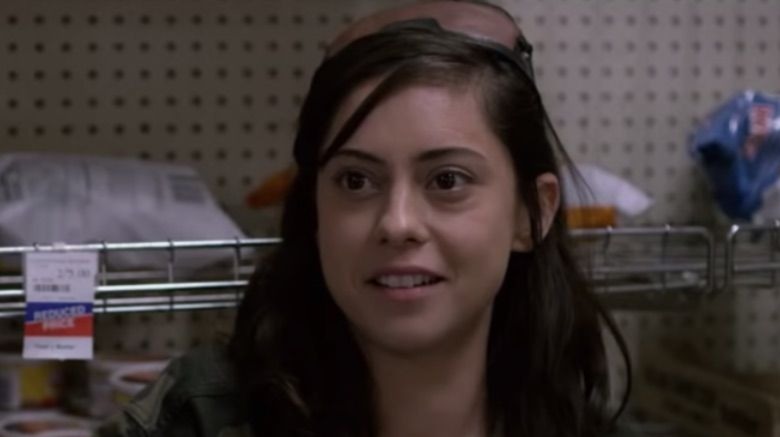 Netflix
Susan Biers' "Bird Box" was a massive hit for Netflix, and it became something of a brief cultural phenomenon following its release in 2018. Not only did 45 million people reportedly tune into the streaming service to watch the horror film following its debut, but some of them also created their own risky "'Bird Box' challenges," which entailed them wearing blindfolds and wandering around outside. Looking back, those stunts were pretty dangerous and ill-advised.
For Rosa Salazar, however, she couldn't turn the chance to work with Sandra Bullock and the film's other big stars. While speaking to The Hollywood Reporter, she talked about appreciating that element of the experience, but it wasn't all fun and games. The actress also revealed that she wasn't too pleased about the lack of screen time she received. "Everything we shot that was added — which was the catalyst of me agreeing to do the movie — was not in the movie," she recalled. "I stand by my performance, even though it [has] been abbreviated."
Alita: Battle Angel turned Rosa Salazar into a cult favorite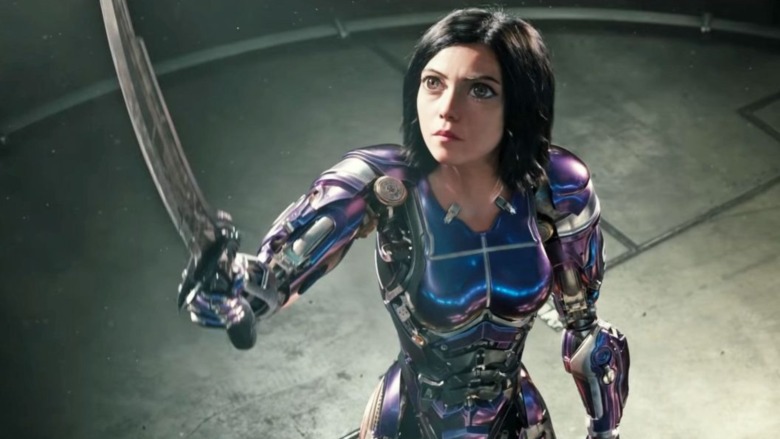 20th Century Fox
Prior to "Alita: Battle Angel," Hollywood didn't have the best track record when it came to adapting beloved Japanese manga stories. Look no further than the reaction to the live-action "Ghost in the Shell" movie for a prime example of that. So, when the James Cameron-produced "Alita: Battle Angel" came along and shattered expectations, moviegoers were thrilled. 
"Alita: Battle Angel" takes place in an intriguing sci-fi world, but it's Salazar's performance as the titular android that steals the show in the action-packed extravaganza. While reflecting on the experience of working with the Alita actress, Robert Rodriguez explained how she was perfect for the part. "She was that character, and you don't always get that. You always hope the character just walks into the room, the perfect person to play it — it happened this time." Many movie fans would love to see Salazar reprise the role down the line, too, but it remains to be seen if Disney has any interest in making a sequel in a post-Fox acquisition world.