The Cheers Actors You Never Noticed In MASH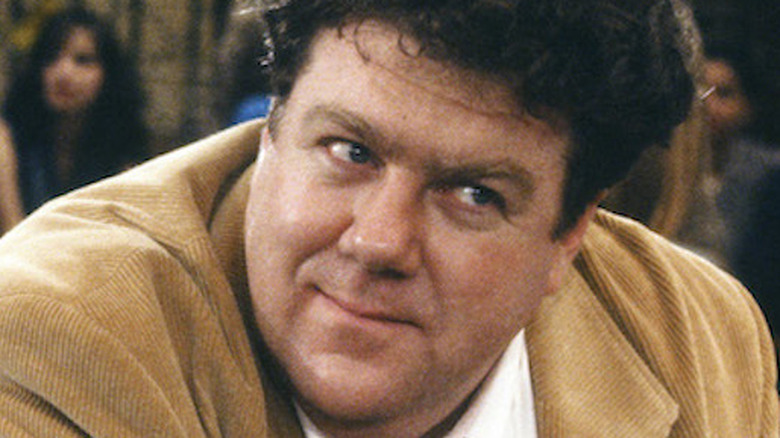 NBC
Many actors on the classic NBC sitcom "Cheers" had a history of guest roles and minor parts that led up to their big breaks. Just to name a few of the actors and their minor roles, Ted Danson had numerous guest roles on dramas and sitcoms in the 1970s, including a pivotal appearance as Laverne's (Penny Marshall) fireman boyfriend on "Laverne and Shirley"; Rhea Perlman was Zena Sherman on "Taxi," opposite her real-life husband Danny DeVito, on a recurring basis; and Kirstie Alley was a guest star on numerous game shows. 
It's perhaps not surprising that members of the cast popped up on "M*A*S*H," which was both a big hit in the '70s and '80s for CBS and a show that went down in history for being a legendary dramedy that would stand the test of time. Who were those cast members, and which roles did they play on "M*A*S*H"?
George Wendt's part helped launch his career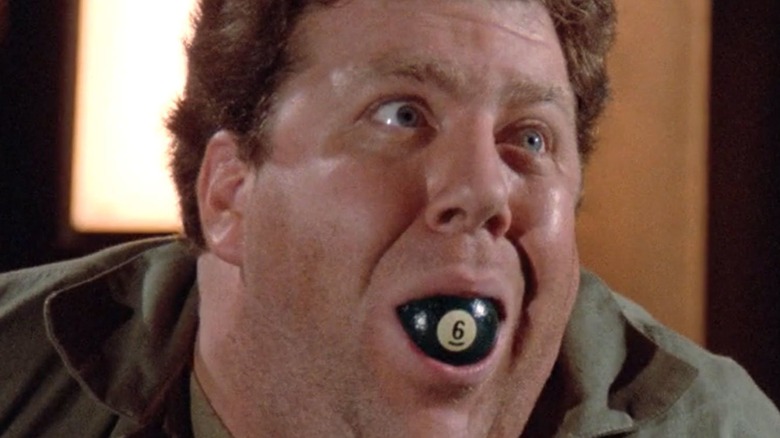 CBS
Before starring as Norm Peterson in "Cheers," George Wendt's big break was on "M*A*S*H."  That's him in the instantly memorable role of Private La Roche, who ends up with a pool ball stuck in his mouth during "Trick or Treatment," the 11th season's Halloween episode. La Roche stuck the ball in his mouth as a joke and now can't get it out, forcing him to rely on the medical assistance of Charles Winchester (David Ogden Stiers), who wants nothing to do with the spirit of the season and has volunteered for duty in the post-op tent so the rest of the doctors can attend a holiday celebration at Rosie's Bar. 
Winchester applies a bit of psychological gamemastering to the situation, first pretending not to notice the ball in La Roche's mouth, then declaring that he'll have to remove some teeth to successfully extract it. Eventually, the ball comes out of the private's mouth. According to MeTV, the ball was made of rubber and was a prop, not polyester or phenolic resin as billiard balls normally are.
But Wendt wasn't the only cast member to appear on the show. You might not have noticed this other future "Cheers" star's appearance in the tents of the 4077th. Who was the actor, and who did they play?
Shelley Long was one of Hawkeye's squeezes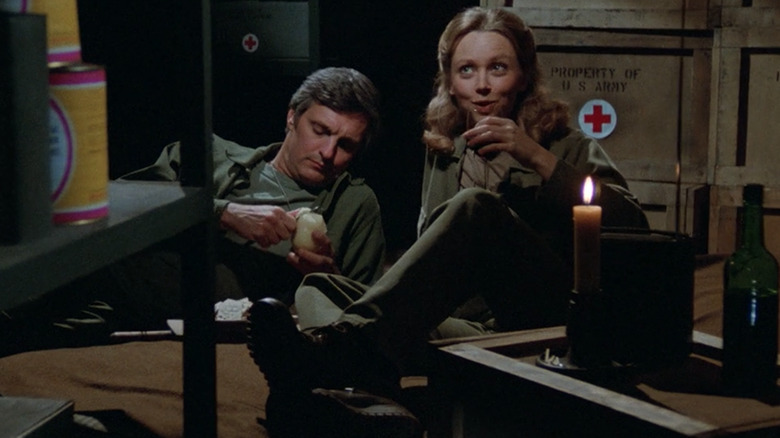 CBS
While Wendt's appearance is more prominent, you might not recognize Shelley Long (Diane Chambers on "Cheers") as Nurse Mendenhall in the Season 8 episode "Bottle Fatigue."  The appearance took place three years before "Cheers" first aired in 1982.
Nurse Mendenhall ends up on a date with Hawkeye Pierce (Alan Alda), who comes to realize that the strain of being a battlefield surgeon in the Korean War is affecting his alcohol intake. Vowing to quit, he doesn't foresee that his date with the unit's new nurse — which takes place in the unit's pantry — will be affected by his sobriety. When he remarks upon how much she's drinking, they get into an argument. 
"If I would have known that I was going to receive a temperance lecture I would have made a date with someone more fun — like a cadaver!" she shouts. Hawkeye is left to examine both his attitude toward her and his attitude toward alcohol.
Long made quite an impression in the brief role and on M*A*S*H's long-term legacy. No wonder her time as Diane would make her such an iconic part of the sitcom landscape in short order.