The Character Everyone Forgets Ron Howard Played On M*A*S*H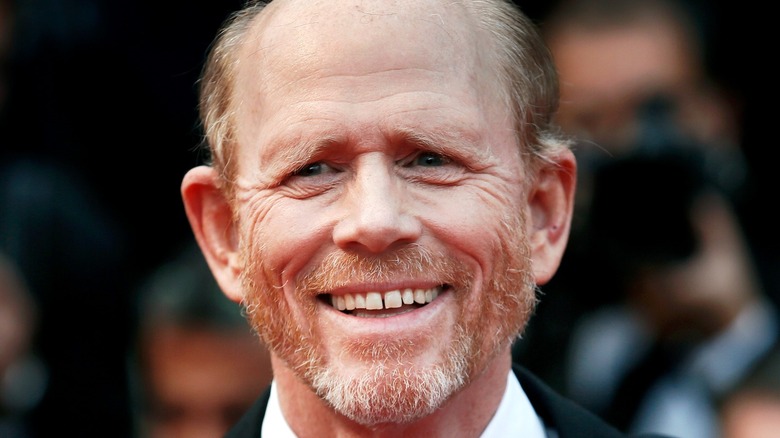 Shutterstock
From a 2021 perspective, Ron Howard is an icon in the entertainment industry. In recent decades, he has risen to prominence as an acclaimed director, with titles such as "Willow," "How the Grinch Stole Christmas," and "Solo: A Star Wars Story," to name a few, under his belt. His work has even made it possible for his daughter, Bryce Dallas Howard, to enter the business both as an actress and a behind-the-scenes presence. Of course, none of this would've been possible had his late parents — Rance and Jean Speegle Howard — not helped him get his start in front of the camera.
Long before sitting in the director's chair, Ron Howard was an actor for both television and cinema. His first credited role arrived in 1959's "The Journey," which led him to parts in later flicks including "The Music Man" and George Lucas' "American Graffiti," among numerous others. His big-screen career soon took off, but Howard was still a frequent face on the small screen across a variety of productions. He most famously landed parts on "Dennis the Menace," "The Andy Griffith Show," "Happy Days," and more recently, "Arrested Development."
Though these TV favorites kept him around for quite a few episodes, many others on his resumé didn't host him nearly as long. "M*A*S*H" is a fine example of a program that Ron Howard appeared on so infrequently that fans tend to forget he ever did.
Ron Howard fit right in on the set of M*A*S*H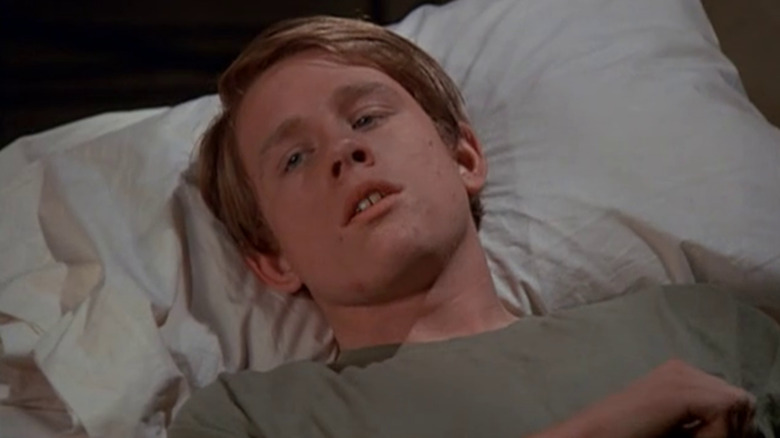 CBS
Ron Howard's first and only appearance on "M*A*S*H" came in Season 1's 17th episode. Titled "Sometimes You Hear the Bullet," Captain "Hawkeye" Pierce (Alan Alda) ends up with an underaged soldier named Walter Peterson (Howard) as one of his patients. He knows full well that he should turn the kid in for lying about his age, but Peterson convinces him otherwise. However, when his old friend Corporal Gillis (James T. Callahan) ends up severely wounded and succumbs to his injuries, Hawkeye has a change of heart and sends Peterson home, preventing him from suffering a similar fate at such a young age.
At only 19 years old, Howard's "M*A*S*H" tenure was understandably brief, but he looks back on the experience fondly all the same. In an interview with the Archive of American Television (via MeTV), he discussed his experiences working on the show and the respect the series' regulars had for him. "The 'M*A*S*H' episode was really fun because I was treated as a TV vet on the show, and I was going to college at that time and it fit into my Easter break," he said, adding that it was "kind of comfortable," since it followed a similar one-camera format that "The Andy Griffith Show" did.
Even though Ron Howard's time as Walter Peterson didn't last long, "M*A*S*H" is one of the most beloved programs of all time. Therefore, it'll remain a highlight in his impressive filmography forevermore.