The Character Everyone Forgets Shelley Long Played In MASH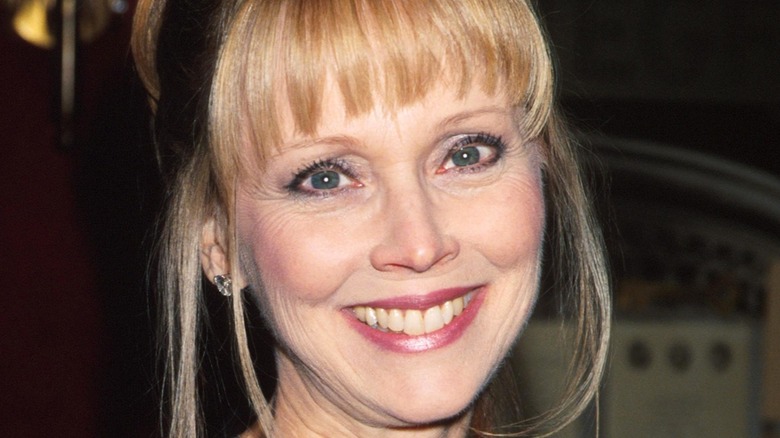 Robin Platzer / Online USA
Thanks to her role as Diane Chambers on "Cheers," Shelley Long is a sitcom favorite. Since her days of playing the flighty intellectual Diane, she's gone on to appear in episodes of popular comedies like "Frasier," "Murphy Brown," and "Modern Family." But "Cheers" wasn't actually the famed actress' first comedy role. Two years before she walked into Sam Malone's (Ted Danson) bar, Long appeared in an episode of "MASH."
First premiering in 1972, "MASH" was a groundbreaking CBS sitcom that blended humor with the high stakes of war. The Emmy-winning series aired for 11 seasons, and continued to garner acclaim even as it neared the end of its run — a rarity in the world of television. Because the series was so popular and beloved by critics it garnered quite a few high profile guest stars over the years.
Among the famous actors who passed through the 4077th Mobile Army Surgical Hospital are Leslie Nielsen, Ron Howard, and Patrick Swayze. But that trio is hardly alone. "MASH" was a magnet for up-and-coming stars and established actors alike. At the time of her appearance, Long was definitely just starting out in Hollywood, but she was about to break out in the business in a major way.
Shelley Long's "MASH" character went on one ill-fated date with Hawkeye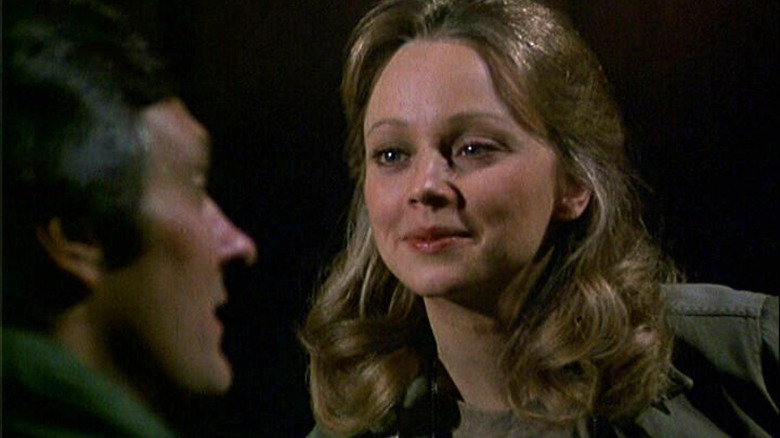 CBS
Long appeared in the Season 8 episode of "MASH" entitled "Bottle Fatigue." Like many of the episodes in the later season, "Bottle Fatigue" focused on social issues and the ever-growing toll that the Korean War was taking on characters like Hawkeye (Alan Alda). In this particular outing, Hawkeye realizes his drinking is getting out of hand, and he vows to give it up for a week.
The week in question happens to be the same one he has a date with the new nurse Lt. Mendenhall (Long) lined up. Thanks to his new sobriety, Hawkeye is more aware of how much everyone else around him is drinking too, which leads to him insulting Mendenhall during their big date. And she definitely doesn't respond well to his comments about her drinking, which gives Long a chance to show off her ability to drop a withering cutdown. "If I would have known that I was going to receive a temperance lecture, I would have made a date with someone more fun... like a cadaver!" she shouts at Hawkeye.
Ultimately, Long's role in the episode is a small one, but it's memorable thanks to her fiery performance. Just two years later in 1982, she was cast as Diane in "Cheers," and her place in television history was solidified. But in retrospect, her single episode of "MASH" proves she was always a star.