The Real Reason Nell Is Leaving NCIS: Los Angeles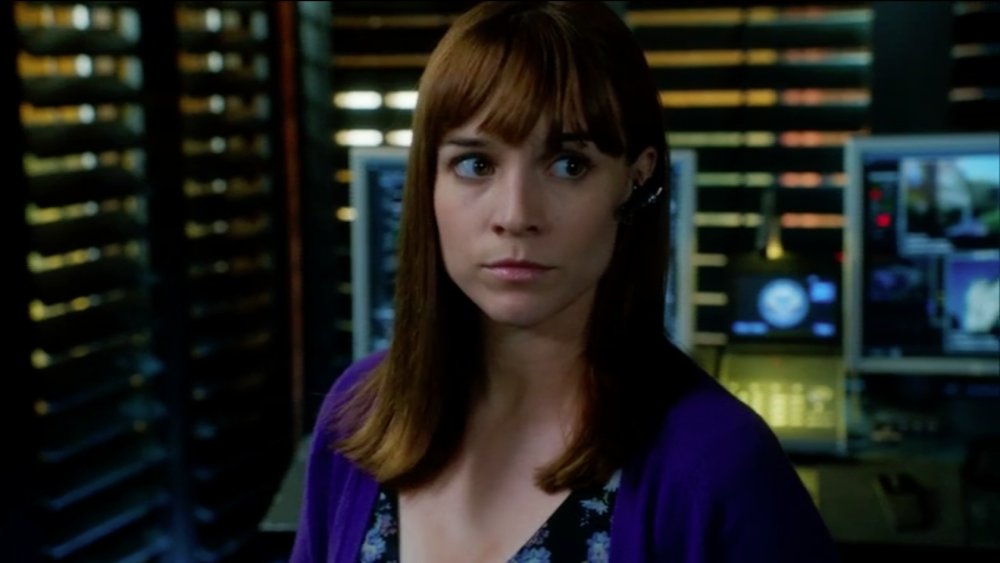 CBS
Contains spoilers for NCIS: Los Angeles
On Sunday, March 29, 2020, NCIS: Los Angeles dropped a bombshell — albeit one many fans may have seen coming.
It's been long hinted that the beloved character would be taking her last bow sometime in the not-too-distant future, but now it seems that Nell Jones (Renée Felice Smith), who has been a staple on the show since she first appeared on season 2, might well be saying that final goodbye sooner than fans might like. The episode saw the young intelligence analyst contemplating resigning from the team she's been a key member of for so many years, leaving fans shocked that her will-she-or-won't-she dance with a possible exit — that she's been doing for most of the season — now appears to be definitively waltzing in the direction of "will." 
Nell has had a difficult time of late. Her ailing mother's health has seen no improvement, and it's been quite clear that the possibility of losing her mother has left her feeling helpless and lost. She's been absent from a number of episodes this season of NCIS: Los Angeles as she travels between cities to be there for her mother and her family, which certainly indicates actress Renée Felice Smith might be distancing herself from the show.
She's gone through some traumatic times at work, too — most recently when her partner in crime from Ops, Eric Beale (Barrett Foa), was kidnapped and in mortal danger. Even when it's not Eric's life at stake, the rest of the team are like family to Nell as well, making it stressful for her when she has to send them into dangerous situations knowing they might not come out alive.
But what's the real reason Nell will no longer be a part of NCIS: Los Angeles? 
A job she used to love just isn't that anymore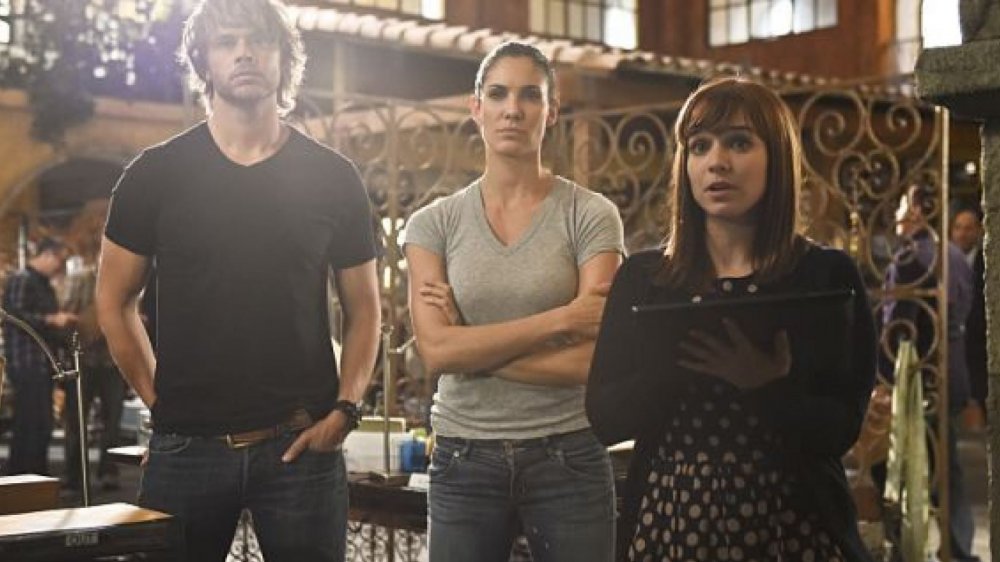 CBS
On the episode , entitled "Fortune Favors the Brave," Nell's reason for wanting to leave is revealed: the job has changed her so much that she even struggles to get out of bed in the mornings to come to work. She confessed this to Kensi Blye (Daniela Ruah) early on in the episode, telling her, "I don't think I want to be an agent anymore. It's not really sudden, at least not for me. It's a lot of things really, but mainly, I don't think I'm the same person I was when I started working here."
Nell explained further, "I feel like it's not right for me anymore. I used to be fearless, you know? I wasn't afraid of anything, except for maybe Hetty, but some days now, I just... I don't even want to get out of bed."
Kensi tried to suggest that Nell rather stick to her old base of Ops rather than going out into the field as an agent, but it wasn't the solution Nell was looking for either. "I don't want to be an intelligence analyst either," Nell revealed. "I'm going to resign from NCIS."
Though Kensi suggested a holiday and was supportive of Nell's confliction and struggles, she was somewhat less supportive of her desire to resign from the team.
Hetty will have to make new arrangements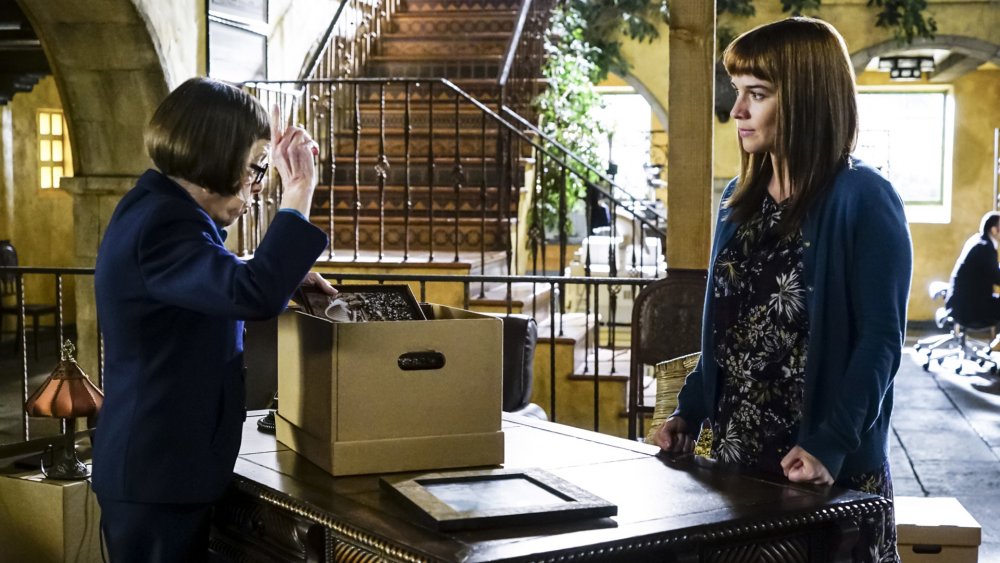 CBS
To be fair, it's a tough job with plenty of grief and stress involved. Between that and the personal troubles Nell has endured with her mother's illness, it's completely understandable that she's having serious doubts about her job right now.
Nell was previously touted to be taking over from Operations Manager Henrietta "Hetty" Lang (Linda Hunt), who has also been fairly absent on NCIS: Los Angeles recently. She seemed the perfect fit for the job. Intelligent, resourceful, possessing some good connections through the law enforcement network, and carrying the same amount of dynamite in her similarly small package as Hetty, Nell certainly had the potential to fill her (metaphorically) big shoes. But just a few episodes ago, it was already becoming clear that Nell's future was, well, unclear. Instead, Hetty indicated that she was looking at Callen (Chris O'Donnell) to take over from her when the time comes. Hetty being Hetty, it seems she knew even then that Nell's inner turmoil would ultimately lead her to this decision.
The episode closed with Nell finally telling Hetty that she was resigning, and the ever-stoic operations manager giving her another option before she makes her final decision. "You are an important part of this team — with several weeks of unused vacation days," Hetty told her. "If I don't hear from you once they've elapsed, you can consider yourself resigned."
That unused vacation time indicates that Nell may well be suffering from a serious case of burnout. Between working as hard as she does and spending time at her sick mother's bedside, Nell's head is likely spinning too fast in every possible direction, which could easily be the cause of her high stress levels and lack of desire to go to work.
Is this the end for Eric and Nell?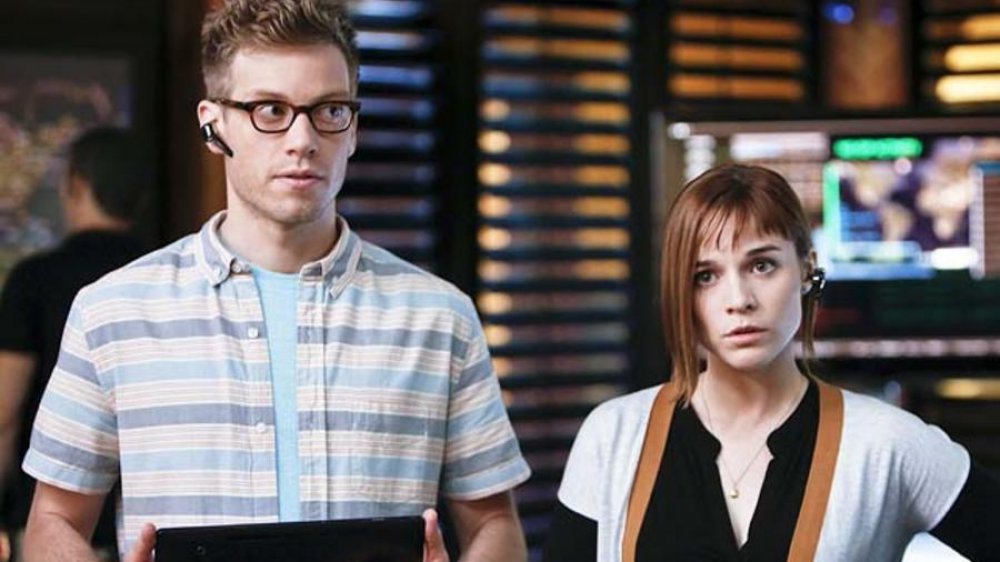 CBS
When Nell walked away to tell Eric about her decision, she stopped for a moment to look around the office, with an expression on her face that had definite hints of saying a last goodbye to the place that had been a second home to her for almost a decade.
Her relationship with Eric also seems to have suffered lately, with the pair appearing to have communication issues. Eric and Nell were long shipped by NCIS: LA fans, and many wondered about the status of their relationship for many seasons, as they flirted and seemed to have something secret going on. It looked like their relationship was finally confirmed on season 10, but season 11 has brought them more troubles than they were likely anticipating. Episode 19 saw Nell desperately trying to avoid talking to Eric at every turn — something that's not usually a good sign in a relationship when major decisions are being made.
And even though there have been hints of Eric also waving goodbye to NCIS in the rearview mirror, the turmoil between him and Nell might instead see the couple split. Actor Barrett Foa's time away from the show during the early episodes of season 11 were to allow the actor time to appear in a play, according Daily Express UK. His return to the small screen and the Ops center has seemed to be fairly permanent — despite him previously looking for jobs in San Francisco, where Nell's mother is being treated.
Renée Felice Smith has remained mum about her future on the show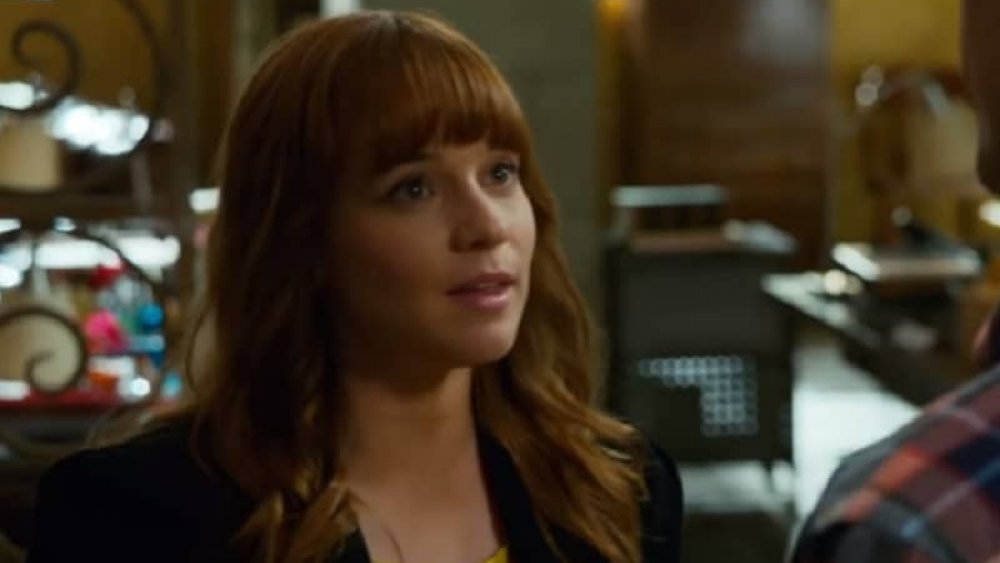 CBS
The NCIS: Los Angeles season 11, episode 20 preview doesn't feature Nell, but whether this is because she's still contemplating her NCIS future on a beach or in a mountain cabin or because she's made her decision not to return remains to be seen. If she has decided to leave, will fans even get a chance to see her again? Or has she already disappeared from the team for good?
Like many other television shows have had to do recently, NCIS: LA has had to cut production on the current season short. Instead of the usual 24 episodes of season 11, fans will only get 21; only two have yet to air at the time of this writing. This could mean that Nell's battle with her decision may be dragged out even longer for fans if her vacation days haven't elapsed by the time the new season finale drops.
So far, actress Renée Felice Smith hasn't yet made an official announcement about leaving NCIS: Los Angeles, but a recent Instagram post of hers directed fans to tune in to see a "wistful" Nell on Sunday night. The studio also hasn't confirmed that she's definitely departing the team, leaving fans with no option but to keep on watching to see where Nell ends up. 
Smith has only one other non-NCIS project lined up so far — a short film entitled Someone To Carry You. However, that's already in the post-production phase ahead of its 2021 release date. If she is indeed leaving, never to return, it doesn't appear as though it's because Smith has too busy a schedule lined up — unless something is being kept very well under wraps.
How fans feel about Nell leaving NCIS: Los Angeles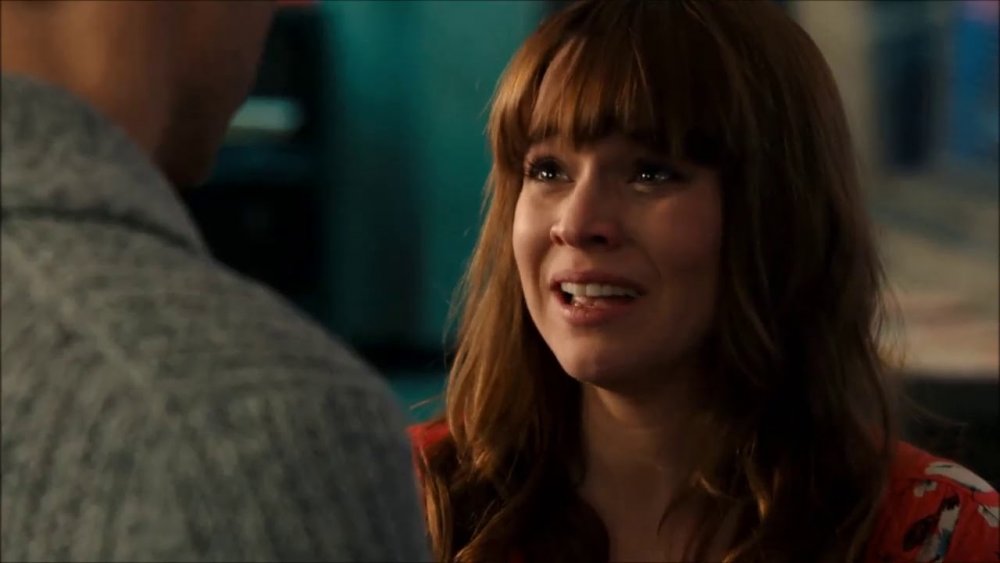 The thought of never again seeing Renée Felice Smith grace television screens as Nell Jones on NCIS: Los Angeles has understandably sent some fans of the series into a tailspin. Taking to Twitter, NCIS enthusiasts — and big-time Nell Jones stans — let their feelings about her impending departure be heard loud and clear.
"Great show!! Love everyone on it. PLEASE DON'T LET NELL RESIGN!!" tweeted one user, while another wrote, "@NCISLA Please don't let Nell leave, Please!" Elsewhere in the Twitter-sphere, fans wrote that they "hate the thought of Nell leaving," and that they hope she doesn't really leave for good, since she "brings so much to the show."
While most everyone is sad to hear that Nell is on the way out, a few fans have taken a level-headed approach to processing her upcoming exit — even confident that Renée Felice Smith will make a return at some point down the line. Twitter user @Maddalena_Mastr wrote following the Sunday, March 29, 2020 episode of NCIS, "I'm sad that Nell chose to go, but respect her motivations. I'm sure she'll be back, it's people she cares about! [smiling face with three hearts emoji] On the other hand, if Callen keeps using NCIS as his personal tool to clean up after Anna, I'm personally staging an intervention."