Why Gossip Girl Episode 3 Had Netflix Fans Screaming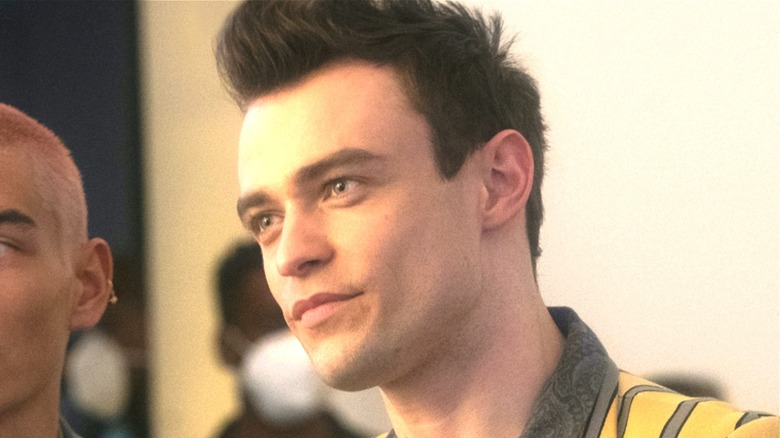 HBO Max
Contains spoilers for "Gossip Girl," Season 1, Episode 3: "Lies Wide Shut"
So far, HBO Max's "Gossip Girl" reboot has largely stood on its own, only vaguely mentioning the original CW series that inspired it. Rather than picking up with the characters fans have known and loved since 2007, it follows a brand new generation of ultra-wealthy Upper East Side teenagers at Constance Billard St. Jude's whose scandalous lives are thrown into disarray when an anonymous figure begins leaking juicy details about their darkest secrets.
The Constance Billard teachers have name-dropped characters like Blair Waldorf (Leighton Meester) and Chuck Bass (Ed Westwick) and referenced the original "Gossip Girl" blog when they (spoiler alert!) began surveilling their students. However, no main characters from the first series are set to appear in the show, at least in Season 1. Even so, the new "Gossip Girl" has found meta ways to nod to its predecessor. In Episode 3, the series introduces a familiar face who has a special connection to original "Gossip Girl" star Penn Badgley.
In Episode 3, Julien discovers a family secret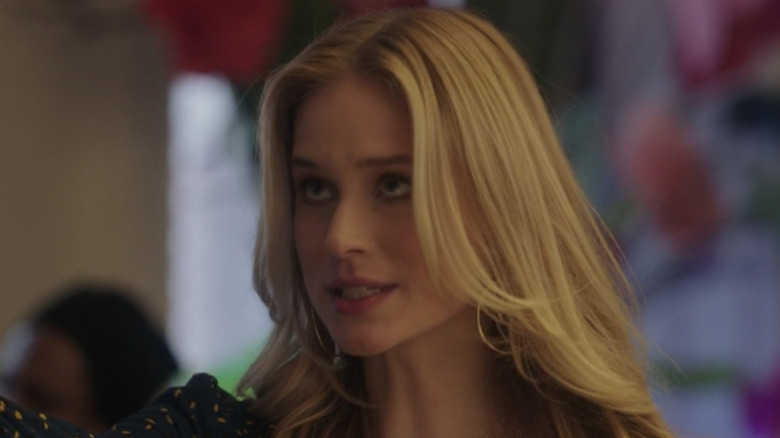 HBO Max
During "Gossip Girl" Season 1, Episode 3, it-girl Julien Calloway (Jordan Alexander) is struggling to get her groove back after her longtime boyfriend Obie Bergmann (Eli Brown) breaks up with her and begins dating her younger half-sister Zoya Lott (Whitney Peak). She tries to move on to no avail, until her friend Max Wolfe (Thomas Doherty) offers to take her out for a night of partying to raise her spirits.
During their time out, an intoxicated Julien bonds with a mysterious blonde woman (Elizabeth Lail) by venting about relationship problems. The woman relates to Julien's struggles: Her boyfriend of one year refuses to go public with their relationship. However, when Julien emerges, she catches the woman with her father Davis (Luke Kirby), who's supposed to be on a business trip in Berlin. 
Thanks to some research, Julien discovers she's an aspiring musician named Lola Morgan, who just so happens to have caught her Grammy-winning producer father's eye. Given that Julien and Davis' relationship was recently strained by the revelation that she and Zoya had been in secret communication for years, Lola's introduction shook things up even more.
Lola is played by 'You' star Elizabeth Lail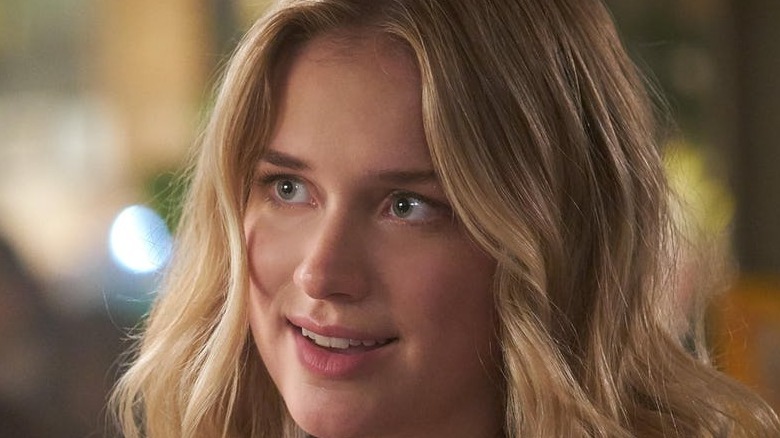 Lifetime
While fans will have to wait to learn more about Lola and her own motivations, Lail's role reads as a wink to original "Gossip Girl" fans. You may recall that the actress played Guinevere Beck in the first season of the Lifetime/Netflix original series "You." Her character is a writer and the object of "You" protagonist Joe Goldberg's (Badgley) affections. Badgley, of course, rose to stardom playing aspiring author and "everyman" Dan Humphrey on the first "Gossip Girl," so many viewers were quick to note Lail's greater connection to the "Gossip Girl" cinematic universe.
"You" Season 1 also takes place in New York City, and Lail and Badgley's characters even meet in an apartment on the Upper East Side. For now, her role as Lola is a clever bit of meta-textual casting, but who knows? Perhaps Dan will return in Season 2, and fans can look forward to a "You" reunion.