Will There Be A Jungle Cruise 2?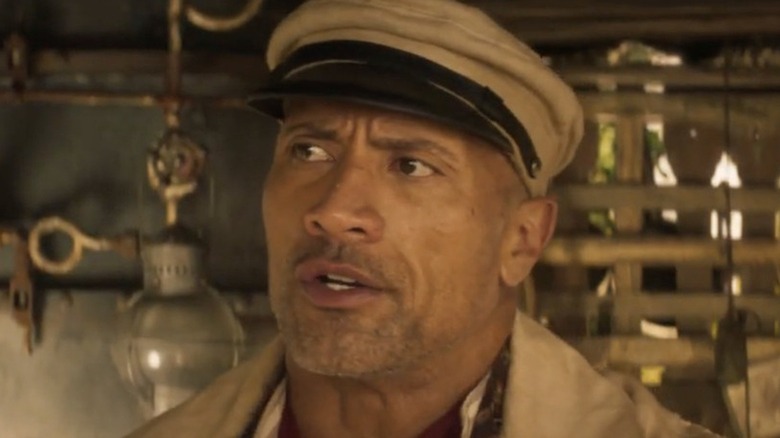 Disney
Disney has a long, successful history of taking its most beloved theme park attractions and turning them into entertaining movies. Arguably the biggest of the bunch was "Pirates of the Caribbean," which spent decades as a mainstay at Disney Parks before transforming into a multi-billion dollar big screen enterprise. At the same time, the likes of "The Country Bears" and "The Haunted Mansion" garnered strong fanbases as well, telling the company that this business model is worth sticking with. As such, "Jungle Cruise" is next up on the list, and it looks to be a delightful cinematic adventure.
The film stars Emily Blunt as Dr. Lily Houghton, Jack Whitehall as her brother MacGregor, and Dwayne "The Rock" Johnson as steamboat captain Frank Wolff, who embark on an expedition to find the mysterious Tree of Life. Houghton hopes to study it for its medicinal qualities, but she's not the only one trekking the jungle to find it. Aside from the rough terrain and unseen dangers hidden in the trees, a competing group out of Germany is also braving the environment to find it before they can. This cross between "Raiders of the Lost Ark" and 1999's "The Mummy" is set to hit the silver screen and Disney+ Premier Access on July 30, 2021.
Despite its debut sitting at just over a week away, it's time to talk about a potential "Jungle Cruise" sequel. Here's what we know about the likelihood of this project.
There's a good chance we'll see a Jungle Cruise 2 in due time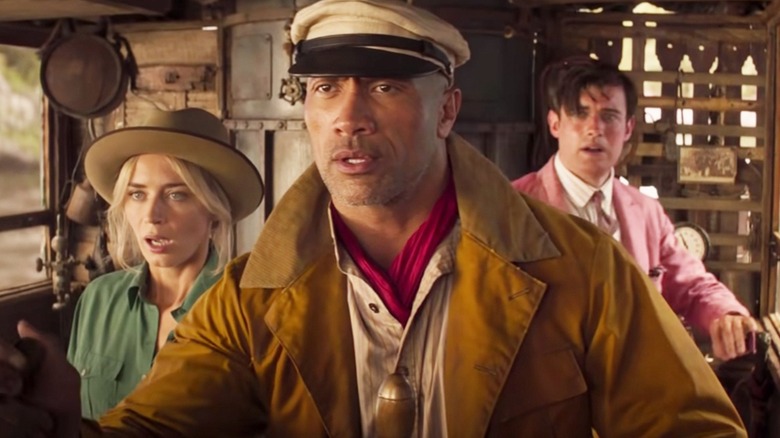 Disney
At the time of this writing, the press for "Jungle Cruise" is in full swing, with lead actors Emily Blunt and Dwayne Johnson appearing in everything from trailers to interviews. Their natural chemistry in front of and away from cameras hasn't only lent itself to the movie's marketing campaign, but it has caused the "Black Adam" star to cast Blunt in a currently unnamed project he's set to produce and welcome her into his tight-knit circle of collaborators. He even told The Hollywood Reporter (via Screen Rant) that "Not only is she a huge movie star but, more importantly, really the most empathetic human being I've ever met."
Aside from showering Emily Blunt with well-deserved praise, Dwayne Johnson also noted that general discussions over a "Jungle Cruise 2" have happened, but he gave no specifics. Given how well the two actors mesh whenever they're in the same room, and assuming both characters survive the first film, one could assume that Lily Houghton and Frank Wolff will reunite down the road. Of course, this is entirely dependent on whether or not "Jungle Cruise" performs well at the box office — turning a profit on its over $200 million budget — and leaves both critics and moviegoers satisfied by the time the credits roll.
All in all, Disney is clearly hoping to do more with the "Jungle Cruise" property than a single installment. If and when they'll be able to do so, however, are questions that only time can answer.