Here's How You Can Watch Every Pirates Of The Caribbean Movie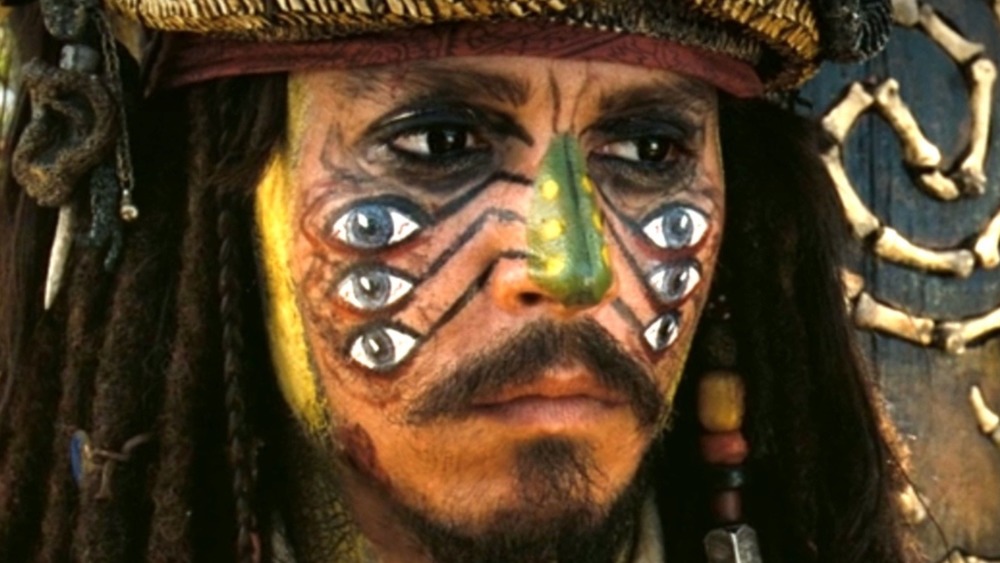 Disney
Before the Marvel Cinematic Universe became a global juggernaut, or before Star Wars arrived under the Disney banner, Pirates of the Caribbean took hold as one of the House of Mouse's biggest franchises. Kicking off in 2003 with Pirates of the Caribbean: The Curse of the Black Pearl, the series became a critical and financial hit in short order — captivating audiences and taking in billions of dollars at the box office. Over the years, a grand total of five movies in the saga have hit the big screen, managing to collectively become more popular than the longstanding Disneyworld attraction they're loosely based on.
For most moviegoers, the first three films likely stand out as the premier Pirates of the Caribbean stories: Curse of the Black Pearl, Dead Mans Chest, and At World's End. By the time the most recent two installments came out, 2011's On Stranger Tides and 2017's Dead Men Tell No Tales, the IP had sadly lost much of its steam. This coupled with Captain Jack Sparrow actor Johnny Depp's ongoing legal and personal struggles puts the fate of a sixth entry in the canon into question. 
Nevertheless, there's still plenty to enjoy from the existing features on the market. If you're looking to dive back into this fantastical, swashbuckling world, here's where you can go for all of your Pirates of the Caribbean needs.
Your next Pirates of the Caribbean binge can come from a few places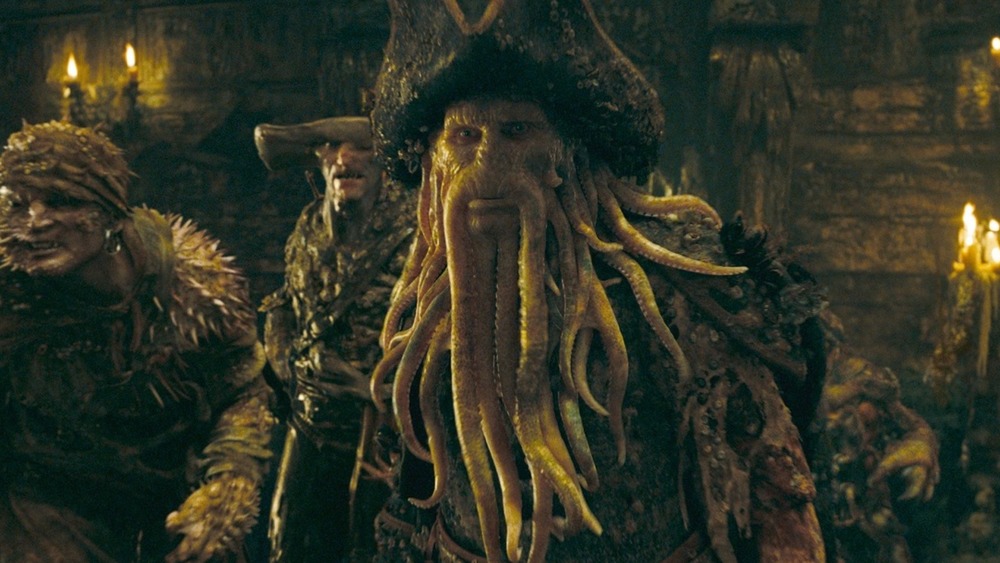 Disney
When trying to figure out where you can access all five Pirates of the Caribbean movies, you have a few options to consider. The fastest and easiest of the bunch is Disney+, where you can binge them at your leisure for a rate of $6.99 per month, or $69.99 for a full year's subscription. In addition to Pirates media, you'll also have access to the streaming service's plethora of other films, television shows, original content and more. Not to mention, if you're also interested in what Hulu and ESPN+ have to offer, they're included with Disney+ in the Disney bundle, which costs only $12.99 monthly.
In case your monthly budget doesn't allow for another subscription service, you can always look to Amazon Prime to do your one-stop Pirates of the Caribbean shopping. Each film costs $3.99 to rent for a 30-day span, or, you can purchase them individually for $17.99 a piece. This might seem like a significant price hike, but, once you pay for these digital copies, they're in your library for good and you'll incur no additional charges. Lastly, if you're a fan of physical copies, a quick jaunt around the internet will likely land you the entire Pirates of the Caribbean series on DVD or Blu-Ray for a reasonable cost. Savvy?