Margot Robbie Will Star In Robin Hood Drama Marian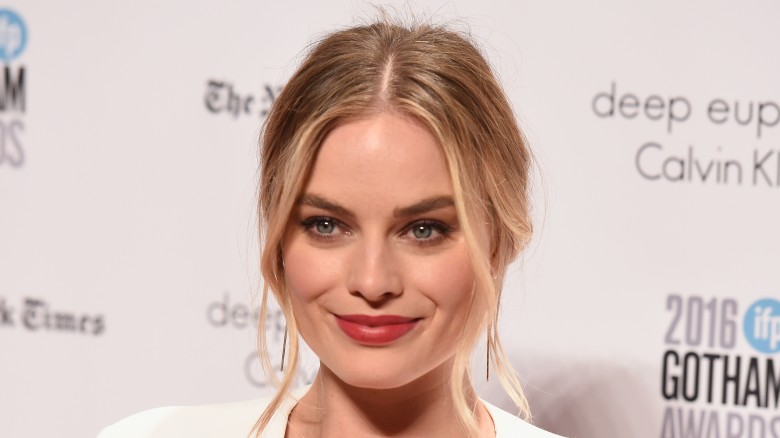 Getty Images
Margot Robbie is going to star in yet another live-action film adaptation of a classic children's tale. The Suicide Squad actress, who is already set to appear in Sony's Peter Rabbit and Fox Searchlight's untitled A.A. Milne biopic, has signed on to star in Marian, according to The Hollywood Reporter.
Marian is a drama which will follow Robin Hood's love interest after his death. In the movie, Marian picks up Robin Hood's cause of stealing from the rich and giving to the poor by leading her people into a pivotal war which will decide the fate of the kingdom. In the process, she becomes a legend herself.
Robbie has a number of other projects coming up. She is currently filming the Tonya Harding biopic I, Tonya, as well as providing the voice for a character in the upcoming CGI/live-action Peter Rabbit movie. Robbie is also set to appear as the wife of Winnie the Pooh author Milne (played by Domhnall Gleeson) in an upcoming drama, and will reprise her role as Harley Quinn in Gotham City Sirens, which is set to be directed by Suicide Squad's David Ayer. She will also appear in the thriller Terminal, also starring Max Irons and Simon Pegg.
Marian isn't the only Robin Hood adaptation currently being worked on. Robin Hood: Origins, starring Taron Egerton as the title character and Eve Hewson as Maid Marian, is set to be released on March 23, 2018, while Hasraf 'HaZ' Dulull (The Dark Knight) will direct a futuristic retelling of the character's story based off a script from Tony Lee (The Mild Bunch). Disney is also planning on bringing the character back to the big screen with Nottingham & Hood, a movie which they hope will launch an action movie franchise a la Pirates of the Caribbean.
Marian comes from a script by Pete Barry (Focus). It will be produced by Donald De Line (The Italian Job), Amy Pascal (Ghostbusters), and Rock Shaink (Bound to Vengeance). While we wait for more information about the film, see why bad writing almost caused Russell Crowe to quit 2010's Robin Hood before filming even began.