David Ayer Tweets Cryptic Photo Of Gotham City Sirens Supervillain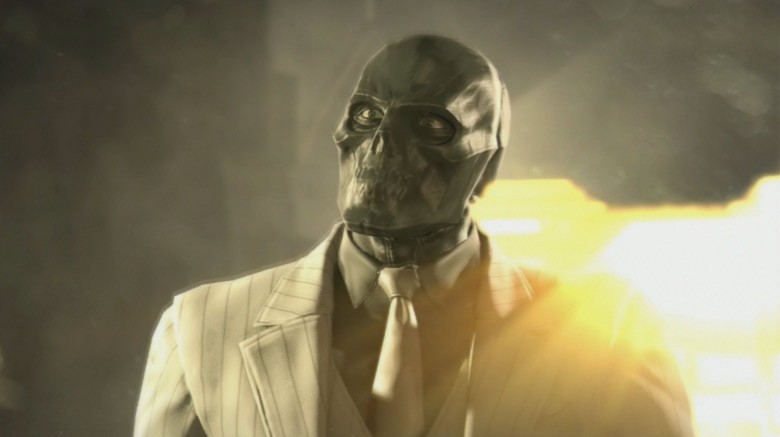 We all know how vital social media is to the modern-day news fold, and film, television, and gaming executives have started to capitalize on the ease of access and the almost immediate excitement it incites. The latest filmmaker to take to the internet to tease his audience is Suicide Squad director David Ayer, who tweeted quite the cryptic photo of Black Mask.
Ayer posted a picture of notoriously evil antagonist from the DC comic book series Gotham City Sirens on his Twitter account—and without a single comment, causing fans to question if he'd just revealed the villain for his latest project, the Harley Quinn spinoff entitled (you guessed it) Gotham City Sirens. Many have already begun speculating that Black Mask will be the movie's main baddie. Take a look at the mysterious tweet below, one that has already amassed thousands of retweets and favorites: Ayer will be joined by screenwriter Geneva Robertson-Dworet and executive producer (and star of the film) Margot Robbie for Gotham City Sirens, both of whom are sure to make the film shine. And if Black Mask does end up being the movie's central villain, something tells us it'll stand out even more. As reported by The Hollywood Reporter, the masked miscreant has had quite the complicated history with fellow DC characters since his debut in 1985, and has even gotten entangled with Harley Quinn herself:
"Black Mask has moved towards being a foil for Catwoman—at one point, she and Black Mask were warring crime bosses fighting over Gotham—and the classic femme fatale has already been named as one of Harley Quinn's two partners-in-crime in Sirens, alongside Poison Ivy."
Regardless if Black Mask is the villain of Gotham City Sirens, many fans are excited the film is even being made in the first place, as so many DC comics will never be allowed to get the big screen adaptation.