Fans Of Netflix's Sabrina Just Got Some Jaw-Dropping News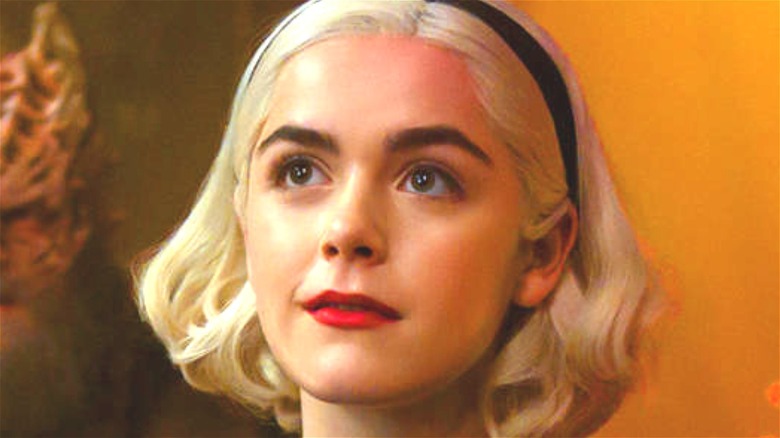 Netflix
Roberto Aguirre-Sacasa is an author, screenwriter, and showrunner with works spanning a variety of media. He has produced TV series like "Big Love," "Glee," and "Riverdale" (via IMDb). On both "Riverdale" and the Netflix original series "Chilling Adventures of Sabrina," which share a fictional universe, Aguirre-Sacasa has served as showrunner. In the comic book world, Aguirre-Sacasa is the author of Marvel comics like "Marvel Knights" and "Loki," as well as numerous Archie comics, including "Riverdale" and the comic book version of "Chilling Adventures of Sabrina" that preceded the Netflix series.
Season 4 of Netflix's "Chilling Adventures of Sabrina" was released in 2020, and ultimately marked the end of the witchy teen drama. Following the show's cancelation, however, Aguirre-Sacasa announced on his Twitter account that Part 5 of the series might not appear on Netflix, but would in fact continue in comic book form. At that time, Aguirre-Sacasa provided no further details about the series' continuation beyond the fact that he planned on keeping the series alive as a comic in light of its cancelation.
Now, a recent interview with Aguirre-Sacasa with Deadline has revealed new specifics about his plans for the future of "Sabrina" comics, which will not just continue the story of the Netflix series but the original run of comics on which Netflix's "Sabrina" is based.
Aguirre-Sacasa will author two new Sabrina comics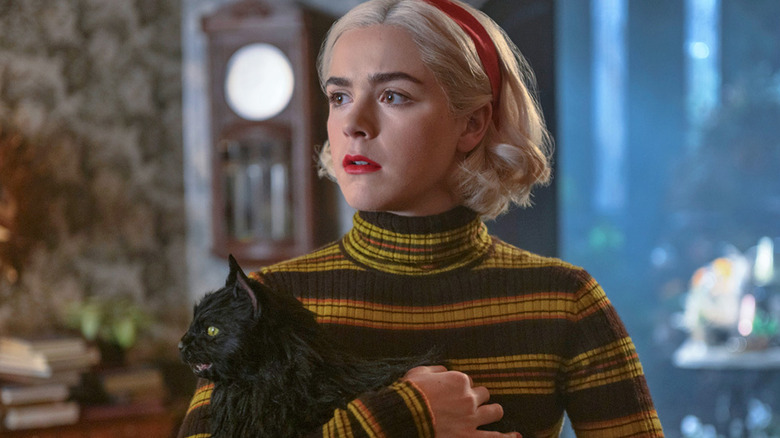 Netflix
In his interview with Deadline, Roberto Aguirre-Sacasa announced that he will author both a new comic book series entitled "The Occult World of Sabrina" and "Chilling Adventures of Sabrina #9." The former picks up right where the Netflix show left off, and even includes a scene Aguirre-Sacasa planned to include in the "Sabrina" Season 4 finale, but had to cut following a discussion with Netflix about the series' future. "Chilling Adventures of Sabrina #9," meanwhile, will follow Sabrina in the continuity of the original comic books, which Aguirre-Sacasa described as "much darker and more f—ed up than the Netflix series."
Both series will chronicle an event called the Witch Wars, but since the Sabrina introduced in the TV show and the version of the character that debuted in the comics exist in different timelines, story specifics will differ between the two series. Aguirre-Sacasa explained that the two "Sabrina" comics function "almost as if there's this Sabrina multiverse."
Due to the similarities in plot between "The Occult World of Sabrina" and "Chilling Adventures of Sabrina #9," Deadline interviewer Rosy Cordero asked if the two comics might cross over. Though Aguirre-Sacasa answered that no plans are currently in place for a crossover event, the prospect of "a big crossover in the near future" between the two Sabrinas, as well as the introduction of the cast of "Riverdale" into one of the "Sabrina" stories, are both on the table.