Why This All-Female DC Comic Should Be Adapted For The DCEU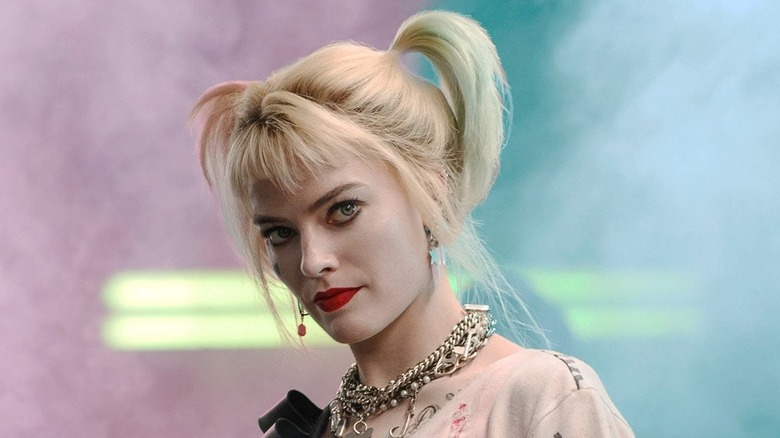 Warner Bros.
Gone are the days when superhero films were a boys-only club. 2021's "Black Widow" sees Natasha Romanoff (Scarlett Johansson) front and center at last in her solo MCU movie, supported by a cast of stand-out female characters such as Yelena Belova (Florence Pugh) and Rachel Weisz's Melina Vostokoff, aka Iron Maiden. "Black Widow" joins the MCU's "Captain Marvel" (2019) and the DCEU'S "Wonder Woman" (2017), "Wonder Woman 1984" (2020), and "Birds Of Prey" (2020) in the current collection of female-led comic book movies.
So far, these films have been met with mixed responses from fans and critics. "Birds Of Prey" didn't perform as well as expected at the box office, despite receiving positive reviews from critics. While it could be argued that the film's female-led cast contributed to this, another reason "Birds Of Prey" proved unpopular with fans was its deviation from the comic books. In the comics, the Birds of Prey are a team of female superheroes famously founded by Barbara Gordan aka Batgirl/Oracle. Margot Robbie's Harley Quinn is a great character, but shoehorning her into the team whilst omitting Barbara put a lot of hardcore fans off from the beginning.
The answer to this problem is simple, however. Harley is already well-known for being in another all-girl group in DC Comics, a group that many fans have been anticipating seeing on the big screen for years. If Harley returns to the DCEU after James Gunn's "The Suicide Squad" (2021), then she should bring these two DC anti-heroines with her...
Gotham City Sirens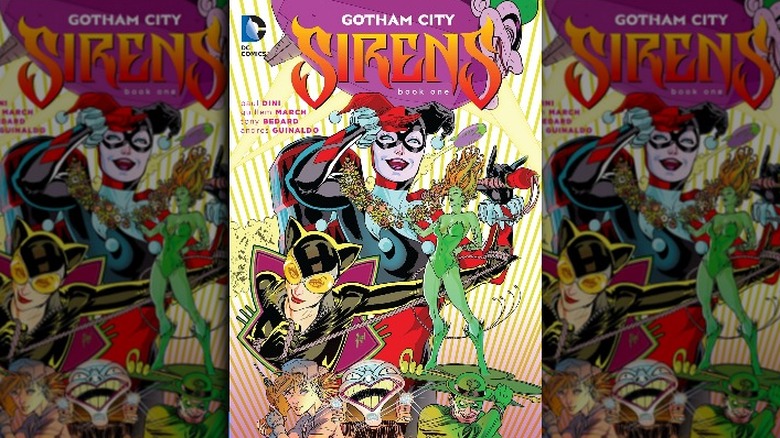 DC Comics
In June 2009, DC Comics released "Gotham City Sirens" #1 starring Catwoman, Poison Ivy, and Harley Quinn. Created by Paul Dini and Guillem March, the first issue sees Poison Ivy save Catwoman from a second-rate thug named Boneblaster, who takes Selina Kyle off-guard with his sonic gloves. Selina, still recovering from having her heart cut out in the "Heart of Hush" series (yes, really), decides to ally with Ivy. The two return to Ivy's lair — really the Riddler's lair, who Ivy subdues with pheromones — where they meet Harley Quinn.
Harley, Ivy and Selina decide to team up. They move into an abandoned animal shelter and gradually become friends as they each balance their dual identities. "Gotham City Sirens" explores their friendship whilst maintaining an edge with its morally ambiguous characters. The Sirens part ways in #26, but their time together changes them; Selina protects Ivy and Harley, and distracts Batman so they can escape their final confrontation.
"Gotham City Sirens" featured many great scenes and storylines during its run from 2009 to 2011. In #5 and #6, Harley and the Sirens fight Gaggy aka Gagsworth A. Gagsworthy, Joker's original henchman and former star of Haley's Circus (before the Flying Graysons ousted him.) #15 explores Ivy's origins briefly when she is possessed by an alien plant. Talia al Ghul and Zatanna show up in #17, and Harley breaks into Arkham Asylum in #20 to kill the Joker. Any of these moments would make for movie highlights if the "Sirens" were brought to the big screen.
More Margot Robbie, more Harley Quinn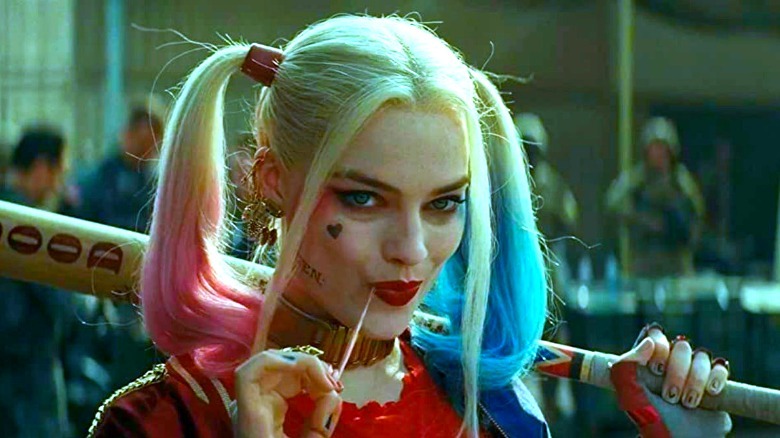 Warner Bros.
After the character's years of popularity in Batman's comics and video games, Margot Robbie first brought Harley Quinn to life on the big screen in 2016's "Suicide Squad." The third installment in the DCEU proved to be controversial with fans and critics. Many criticized "Suicide Squad" for its underwhelming plot and rapid editing, and the film holds a low score on Rotten Tomatoes and Metacritic.
Despite the controversy, "Suicide Squad" has its bright spots. Margot Robbie's performance as Harley Quinn was met with praise. Her character returned for a quasi-solo movie in 2020's "Birds Of Prey: And The Fantabulous Emancipation Of One Harley Quinn," where she forms a DC girl gang with Black Canary (Jurnee Smollett-Bell), the Huntress (Mary Elizabeth Winstead), Renee Montoya (Rosie Perez) and Cassandra Cain (Ella Jay Basco).
Harley will return again for James Gunn's sequel/soft reboot "The Suicide Squad," hitting theaters in the UK on July 30, 2021 and US theaters on August 6, 2021. After that? Who knows. So far, little is known about that character's long-term fate. Harley could come back for a solo movie... but bringing Poison Ivy and Catwoman with her could be better.
What fans want
Many fans expressed skepticism for "Birds of Prey" from the beginning, stating their preference for a Gotham City Sirens movie instead of mixing Harley with another girl gang. Warner Bros. didn't listen the first time, but if Zack Snyder's "Justice League" proved anything, it's that the DCEU executives aren't opposed to hearing the fans out from time to time.
The fans aren't the only ones who want to bring the Sirens to the big screen. Margot Robbie has confirmed she "definitely would be interested" in making a Gotham City Sirens movie, particularly in regards to her relationship with Poison Ivy. Gotham City Sirens was pitched to Warner Bros. as a spin-off Harley Quinn project, though they opted for "Birds Of Prey" first. A potential "GCS" film was tentatively announced with "Suicide Squad" director David Ayer loosely attached, though that plan seems to have been scrapped now.
As of now, the plans for Gotham City Sirens: The Movie are on hold. This could — and should — change. With fans making their preference for Harley to appear with the Sirens clear, this DCEU project would have a ton of momentum going into production, generating enough interest and fan discussion to propel it to the top of the box office this time.
Stick to the comics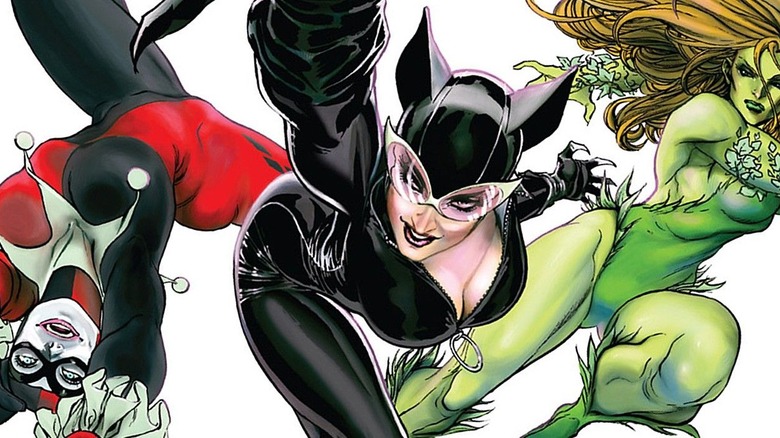 DC Comics
There is no need to deviate from the source material as directly as "Birds Of Prey" did, should "Gotham City Sirens" get the go-ahead from Warner Bros. The comics contain plenty of misadventures for Margot Robbie and Co. to work with. Highlights from the comic series include Poison Ivy saving Harley from the Joker in #4, as well as Harley returning home to face her family for Christmas in #7, only to realize she truly wants to spend the holidays with her best friends, Ivy and Selina, instead.
Other highlights include Catwoman fighting her sister, Maggie Kyle, in #13. Maggie aka Sister Zero is possessed by an entity claiming to be an angel. Already believing Selina to be evil, Maggie goes after her sister with her newfound superpowers, bringing Harley Quinn under her control as well. Maggie eventually relents, but the events leave both sisters shaken.
The comics culminate with Harley breaking into Arkham Asylum in #20, before the Sirens come to blows, reconcile (sort of), and go their separate ways in #26. A faithful film adaptation could follow this blueprint, beginning with the Sirens coming together and ending with them leaving Gotham — and each other. Keeping the scope small and sticking to the comics could earn back the trust of diehard fans following "Bird Of Prey's" deviation from DC's comics.
Introduce Ivy and Harley's romance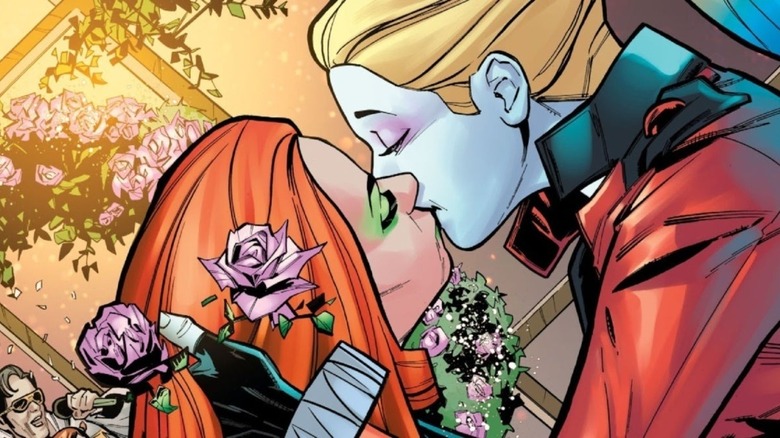 DC Comics
A "Gotham City Sirens" movie would be the perfect way to introduce one of DC's most popular LGBTQ couples to the mainstream. Poison Ivy and Harley Quinn's relationship began in "Batman: The Animated Series," during the 1993 episode "Harley & Ivy." The two team up and pull off a series of heists on Gotham's men's clubs. After that, the duo become best friends, with Ivy often encouraging Harley to leave the Joker.
Harley and Ivy eventually become a couple during 2013's "Harley Quinn" series, and share a kiss during #25. The two have a passionate and polyamorous relationship in the comics. Other mediums have also explored their feelings for each other, notably the DC Universe/HBO Max adult animated series "Harley Quinn."
"Gotham City Sirens" addresses Ivy and Harley's romantic relationship as well. In #24, Harley alludes to Ivy's feelings for her, stunning her fellow Siren, before leaving Ivy for the Joker. A film version of this should flip the script and have Harley choose Ivy over Mistah J. This would be a great moment of empowerment for Harley, as well as putting the DCEU on a new level of diversity and representation, contemporary with the MCU's Loki coming out as bisexual during his Disney+ series.
A new Catwoman for future DCEU films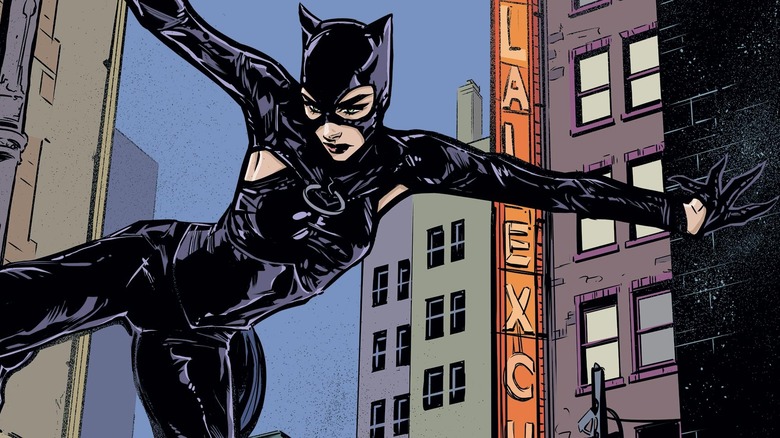 DC Comics
So far, Selina Kyle has yet to make her debut in DC's Extended Universe. Fans could see her show up outside of Matt Reeves' 2022 stand-alone "The Batman" film, where she will be played by Zoe Kravitz. Catwoman is one of DC's most popular characters. If the DCEU decides to go in the multiverse direction, then Kravitz's Selina Kyle (and Robert Pattinson's Batman) could cross over to the main DCEU timeline.
Or Warner Bros. could introduce a new Catwoman to the primary continuity. Either way, bringing Catwoman to the multi-movie franchise to star in "Gotham City Sirens" would be a great way to expand her character beyond Bruce Wayne's shadow. Like Black Widow in the "Avengers" films, Selina Kyle has only been a supporting character for the headlining hero thus far in 2012's "The Dark Knight Rises" and 1992's "Batman Returns." (Let's pretend the 2004 Halle Berry "Catwoman" film didn't happen.)
"Gotham City Sirens" provides a perfect platform to develop Selina's character beyond what most viewers already know. If she is well-received by fans and critics, Catwoman could go on to star in a solo movie (a more comic-accurate solo movie!) or even pair up with Batman again for a future caper. The DCEU has a lot to work with when it comes to Catwoman's character. "Gotham City Sirens" is only the beginning.
Develop the rogues gallery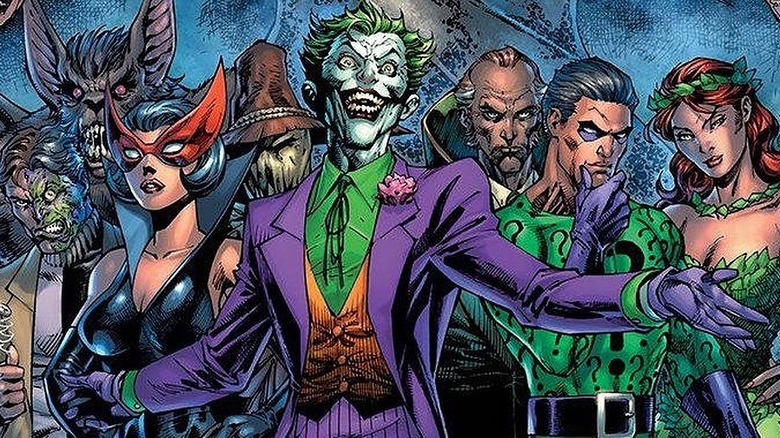 DC Comics
A good Batman-based movie doesn't necessarily need the Caped Crusader to appear. In the comics, Gotham is a thriving dark hub for countless villains, crazies and criminals. Fans caught a glimpse of Gotham's seedy underbelly with Roman Sionis (Ewan McGregor),Victor Zsaz (Chris Messina), and their goons during "Birds Of Prey." "Gotham City Sirens" could develop this trend by introducing more members of Batman's rogues gallery.
Many popular DC characters make an appearance throughout the "Gotham City Sirens" comic series. The Riddler, aka Edward Nigma, features in #4 as a reformed private investigator who has turned his back on his former villainous self (mostly). Issue #17 has Poison Ivy and Harley team up with Talia al Ghul and Justice League member Zatanna to save Selina. Zatanna and Talia fight in #19 when Zatanna realizes Talia, out of spite, tried to trick her into removing Selina's memories of Bruce with her magic. This scene on the big-screen? Count us in.
A film about the Sirens should be about the Sirens. But there's no reason DCEU can't extend their roster of characters at the same time by adapting elements from the comics. A supporting cast of Gotham's best and worst would be another great selling point for a "Gotham City Sirens" film adaptation.
Bring in elements from DC video games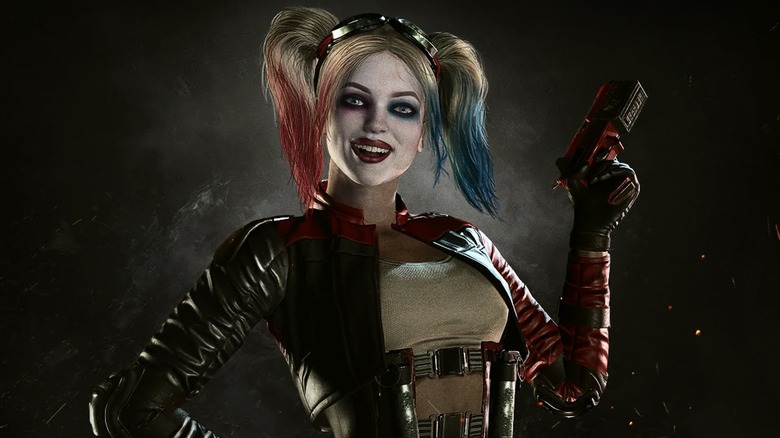 Warners Bros. Interactive Entertainment
The "Batman: Arkham" video game series pretty much nails its depiction of the Dark Knight's adversaries and allies. "Batman: Arkham Asylum," "Batman: Arkham City," "Batman: Arkham Origins" and "Batman: Arkham Knight" feature an extensive roster of characters, including Ivy, Harley, and Selina: the Sirens themselves. If the DCEU decides to develop Gotham's criminal underworld at some point, then bringing elements from the "Arkham" games to a Gotham City Sirens movie would certainly help.
Too many characters could crowd the script, but including just enough to give Gotham more texture would be another box for the Sirens to tick. The DCEU already appears to be drawing inspiration from DC video games: James Gunn's "The Suicide Squad" trailer features Harley wearing a get-up similar to her character in the "Injustice" series. Continuing to reference the "Injustice" games in a "Gotham City Sirens" film adaptation would bring the different branches of DC media together for an Easter egg extravaganza.
Harley goes back to her anti-heroine roots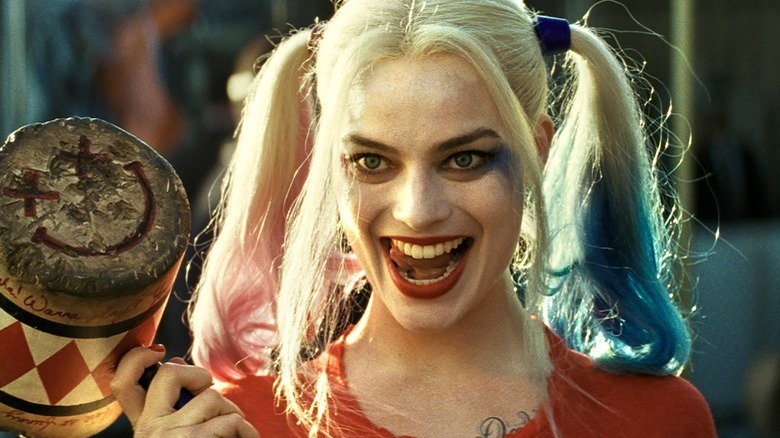 Warner Bros.
"Birds Of Prey" has Harley Quinn team up with a group of heroines. A "Gotham City Sirens" movie should do the opposite: establish Harley, Ivy and Catwoman as anti-heroines, not entirely irredeemable but willing to do whatever is necessary to get what they want. This complexity has followed the Sirens throughout the comics. All three have flirted with heroism, despite debuting in DC Comics as antagonists for Batman.
Harley's role in "The Suicide Squad" is unknown currently, but it seems as though her character is continuing to tread the moral grey line, as she has since her debut. Teaming her up with a group of villains turned reluctant heroes is a great way to bridge the gap between Harley fighting with the Birds of Prey and Harley navigating Gotham's seedy underbelly alongside the Sirens. Meanwhile, Ivy and Selina can be established as grey, nuanced characters with a similar moral compass to the Clown Princess of Crime.
More female characters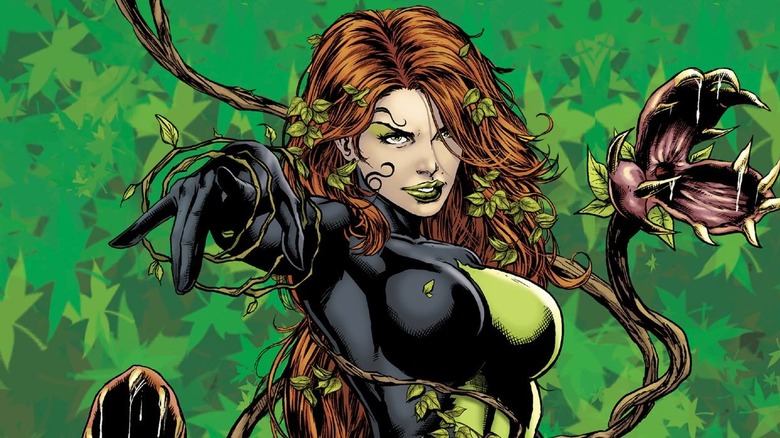 DC Comics
The DCEU established a roster of strong female characters with "Wonder Woman," "Wonder Woman 1984" and "Birds Of Prey," beating the MCU to the punch with its first female-led solo film, released before "Captain Marvel" hit theaters. "Gotham City Sirens" would expand on this, introducing more key female characters like Poison Ivy and Catwoman (and even Zatanna and Talia if Warner Bros. follow the comics.)
As well as continuing to broaden representation, introducing more female characters opens more doors for future DCEU projects. A cameo from Zatanna could lead to another, semi-rebooted "Justice League." Ivy and Harley could star in a solo movie if "Gotham City Sirens" wins fans over. Alternatively, the Sirens could go up against the Birds of Prey, putting Harley in the middle of a battle between her best friends.
DC's Extended Universe already boasts a plethora of powerful female characters, such as "Aquaman's" Mera (Amber Heard) and the Amazons of Themyscira, led by Queen Hippolyta (Connie Nielsen). Adding more heroines and villainesses to the mix cements this focus on equality. Kevin Feige, President of Marvel Studios, has confirmed that "more than half" of the MCU's heroes going forward will be female. DC should follow suit. What all-female trio could lead the charge better than the Sirens?
The Sirens vs. the Joker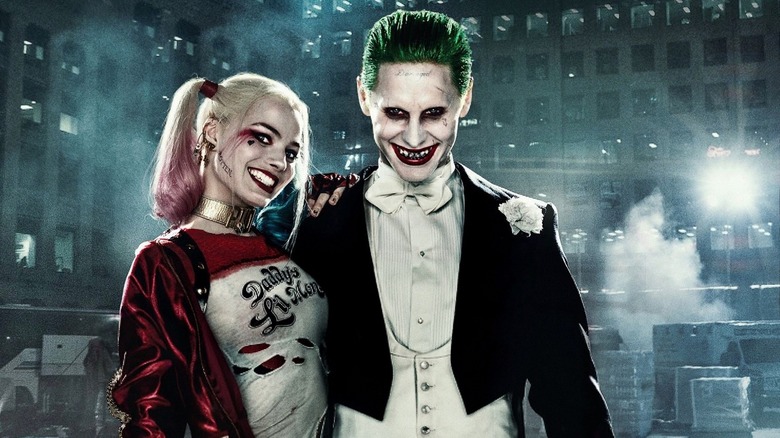 Warner Bros.
The Joker's status in the DCEU is currently unclear. The character appears alongside Margot Robbie's Harley Quinn in "Suicide Squad," where he is played by Jared Leto. Leto's gangster, tattooed version of the iconic DC villain drew mixed reactions. Absent from "Birds Of Prey," and with Joaquin Phoenix taking the character to new heights in 2019's "Joker," the DCEU appeared to be done with Leto's Clown Prince of Crime.
But Zack Snyder's "Justice League" (2021) breathes new life into this version of the character, with Leto's Joker confronting Ben Affleck's Batman during the Knightmare sequence. While there are no plans to restore the Snyderverse, Leto's Joker precedes it, and his story is still largely untold in the DCEU.
Joker's appearance shouldn't eclipse the Sirens. Bringing him back for an epic fight with Harley, Ivy and Selina continues Harley's emancipation story from "Birds Of Prey," while keeping the focus on the Sirens. Plus, who doesn't want to see Poison Ivy using her plant powers to take on the Joker?
More candidates for the Suicide Squad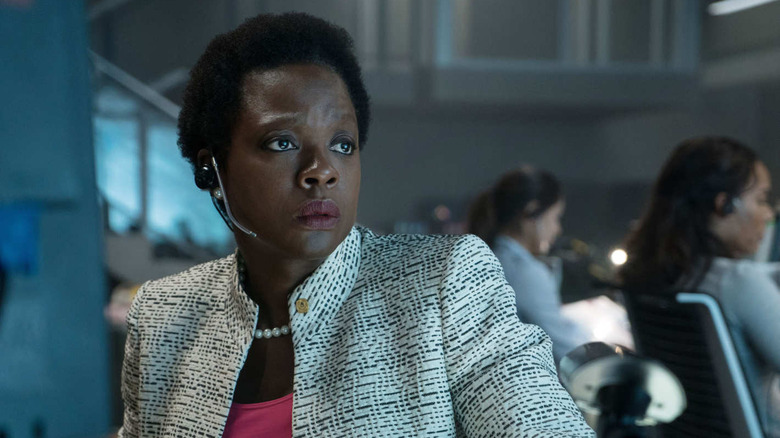 DC Comics
Another cameo in "Gotham City Sirens" could lay the groundwork for future DCEU instalments. Amanda Waller, played by Viola Davis, is synonymous with the Suicide Squad. Harley Quinn and Poison Ivy have both been members of Waller's Task Force X in the comics. The DCEU could capitalize on their comic history by having Amanda Waller show up in a post-credits scene to recruit the Sirens for the Suicide Squad.
The potential for a "Gotham City Sirens" DCEU adaptation is endless. Harley Quinn has already established herself as one of the franchise's most popular characters, whereas Poison Ivy and Catwoman were popular enough to feature in earlier Batman adaptations like "Batman Returns" and Joel Schumacher's 1997 critically-panned "Batman & Robin." The members of the trio have become iconic separately in DC Comics, as well as DC's animated shows and video games. Now is the time to take advantage of their popularity and bring the Sirens together on the big screen.