The Truth About Loki's Sexuality In The MCU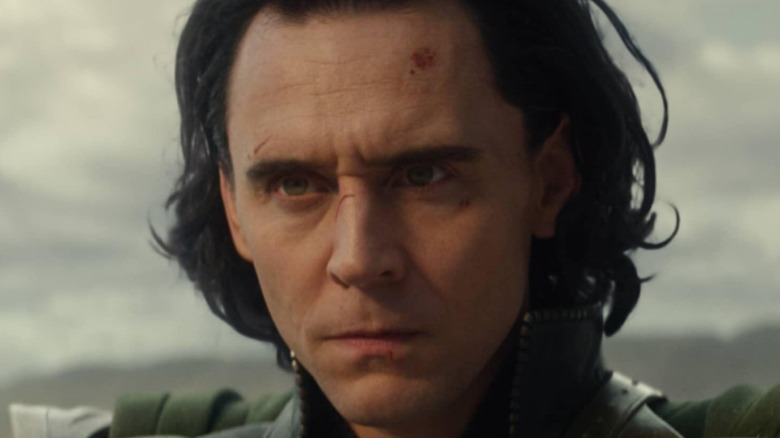 Marvel Studios/Disney+
Contains spoilers for "Loki," Season 1, Episode 3: "Lamentis"
"Loki" Episode 3 dropped on Disney+ on Wednesday, June 23, and this time, fans watched as the Norse god of mischief chased himself — or herself — across the sacred timeline. In the show's previous episode, the Marvel Cinematic Universe brought in the character of Lady Loki, an incarnation of Loki originally introduced in the Marvel comics. Although known to be a shapeshifter, Loki has identified as genderfluid in the comics as well as in original Norse mythology, and often switches between male and female forms.
The newest episode, titled "Lamentis," reveals a few more details about this mysterious Loki variant. She calls herself Sylvie, but other than that, Loki can't get much more information out of her. After Loki accidentally breaks Sylvie's time travel device, the two end up stuck on a foreign planet just before its inevitable destruction. As they search for a way to escape the oncoming apocalypse, they hitch a ride on a train carrying passengers to an ark — a giant spaceship which will allow at least some of the population to escape the planet. The train ride gives the two Lokis a bit of time to talk, and while we still don't learn much about Lady Loki, we do learn something pretty big about Tom Hiddleston's Loki: He is bisexual.
This fact about the mischievous anti-hero is historical to the MCU, because it marks the first time that a character's sexuality has been confirmed as queer. It wasn't just thrown in thoughtlessly, either, as confirmed by "Loki" director, Kate Herron, in a recent Twitter post.
Loki's sexuality is 'a part of who he is'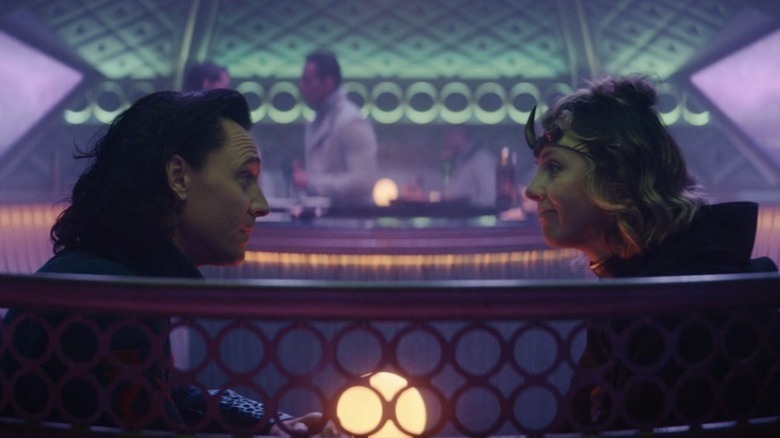 Marvel Studios/Disney+
Following the Episode 3 premiere of "Loki," the show's director took to Twitter on Wednesday morning to confirm that the big reveal of Loki's bisexuality was planned all along. "From the moment I joined ["Loki"] it was very important to me, and my goal, to acknowledge Loki was bisexual," Kate Herron posted. "It is a part of who he is and who I am too. I know this is a small step but I'm happy, and [my] heart is so full, to say that this is now Canon in [the MCU]." 
In recent years, the films of the Marvel Cinematic Universe have been slowly building to introduce more LGBTQ diversity in its franchise. Actor Tessa Thompson has stated that Valkyrie, her character in "Thor: Ragnarok," is bisexual. It was also revealed that a deleted scene from "Thor: Ragnarok" confirms that the warrior woman who died in the epic battle flashback in the movie was Valkyrie's lover. Other canonically queer characters in the Marvel comics include Captain Marvel, Ayo of "Black Panther," and Deadpool (via Insider). Now that the MCU has made Loki's sexuality part of the canon, fans have hope that more characters will follow suit.