Holland Roden Dishes On Her One Teen Wolf Regret - Exclusive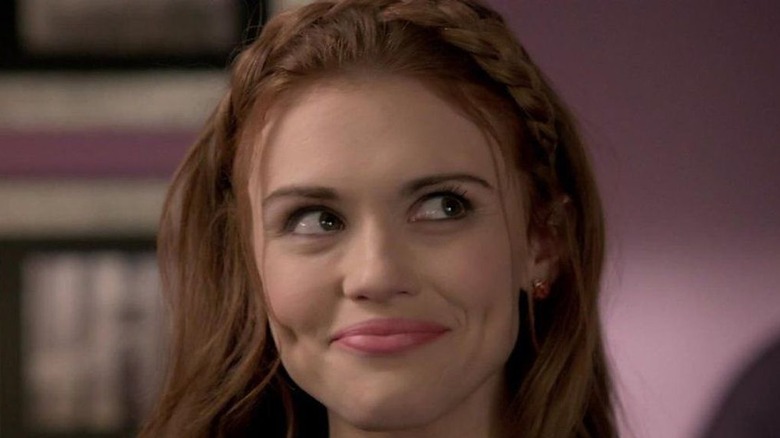 MTV
Before Holland Roden was getting hunted down by Minos as Rachel Ellis in "Escape Room: Tournament of Champions," she was the Queen B (Queen Banshee) of Beacon Hills High as Lydia Martin in the MTV series "Teen Wolf." The six-season show was MTV's first foray into scripted genre TV, but the series amassed a dedicated following despite being a far cry from the network's typical music and reality TV content.
If the name "Teen Wolf" sounds familiar, that's probably because of the kooky '80s film of the same name starring Michael J. Fox. While TV show creator Jeff Davis opted not to bring in a whole lot from the original movie, he did keep the sporty werewolves premise, the main character named Scott, and Scott's adorkable graphic tee-wearing BFF named Stiles. Additionally, MTV's "Teen Wolf" offers a modern take on the werewolf high schooler trope.
In an exclusive interview with Looper, Holland Roden dished on her "Teen Wolf" days, if she felt that there were any storylines or folklore opportunities left on the table, and the one regret she has about the series.
The twisted fox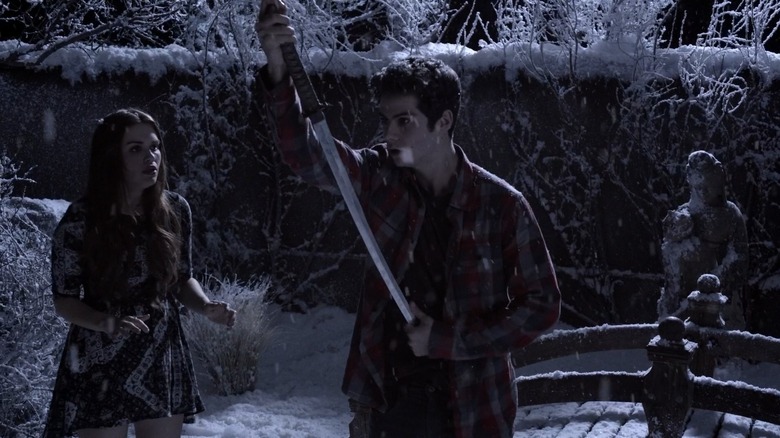 MTV
Holland Roden said there weren't any storylines or folklore that she wished the show had tackled. "No, that's where I think Jeff [Davis] reigned supreme. I mean, I love that they put the Banshee, Irish folklore into my character as well as ... My god, they covered so much stuff, like the season in Mexico to the headless horseman ode. I love the nogitsune. "Go" is such a cool game to me." For many fans, season 3B's nogitsune Stiles arc was the show at its absolute best — really giving Dylan O'Brien and the rest of the cast time to shine.
On Dylan O'Brien's nogitsune arc, Roden continued: "I thought that storyline, I won't speak for Dylan, obviously, but I just thought that was the coolest storyline to play a Void!Stiles and for Stiles ... what an opportunity. And he obviously knocked it out of the park. And yeah, I thought the all-white room reminded me of the 'Are You Afraid Of The Dark?' episode of the toy factory when the toy factory disappeared." She clarified that she didn't think it was the inspiration, but that's what it reminded her of. "No, I thought they did a great job of really trying their best to explore all options." 
Roden did have one wish, though.
Back to the '80s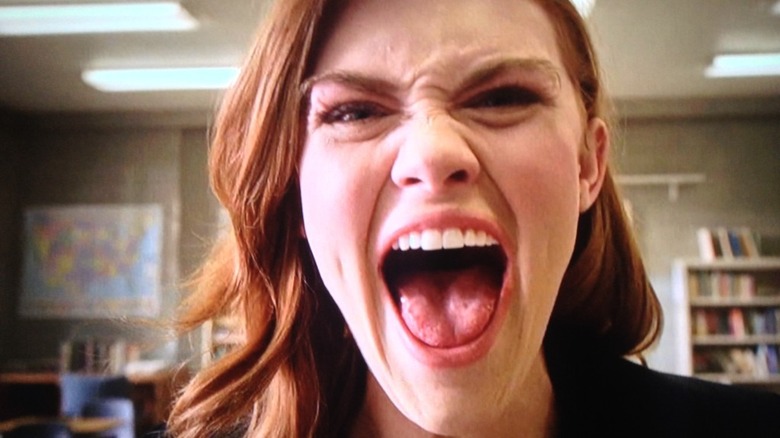 MTV
"The one thing I wished we would have done is we had kind of ... We were so much more innocent than the other shows of this genre at that time," Holland Roden said. "And when I watched "Stranger Things," I was like, this was basically 'Teen Wolf' but a little bit younger. Like the monster in the wall in the show and the suspense and the humor put together. I don't think 'Teen Wolf' got enough credit, actually. That if maybe there was a bit more ... We didn't have a lot of marketing. It was pretty guerrilla-style."
While Roden is pretty happy with how things turned out on "Teen Wolf," she does have one regret. "So for as many people found our show as they did, I was really flattered. But yeah, I would say that I wish we, maybe, actually set it in the '80s. That would be my only regret. Because we kind of had some odes to that — the way it was lit. Very reminiscent of all of that. Yeah. I wish it was set back in the '80s."
Fans can check out Roden's new film, "Escape Room: Tournament of Champions," in theaters now. For anyone wanting to go down Beacon Hills memory lane, all six seasons of "Teen Wolf" are available on Amazon Prime Video and Hulu.