Stunt Master Heidi Moneymaker On Why This Captain Marvel Scene Is So Special - Exclusive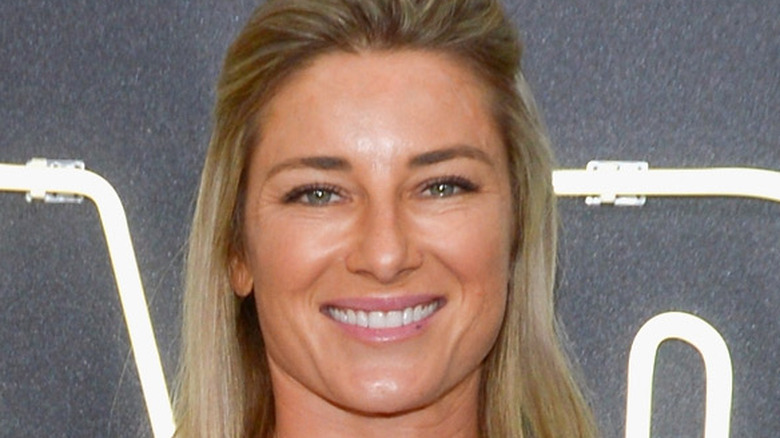 Tara Ziemba/Getty Images
While esteemed stunt performer Heidi Moneymaker has doubled for Scarlett Johansson for several movies in the Marvel Cinematic Universe — including the new blockbuster hit "Black Widow" — one of her fondest memories in the MCU happened during the filming of 2019's "Captain Marvel," when Heidi got the rare opportunity to do a scene with her sister, Renae, another prolific stunt performer. Doubling for Brie Larson for the film, one of Renae's most memorable stunt moments came in the scene in which where Captain Marvel chases a Skrull in the guise an elderly woman. Naturally, the physical intensity for the scene was too much for Larson and the seemingly elderly passenger (Marilyn Brett), so the Moneymaker sisters stepped in for a rare opportunity to face off against one-another in a film.
In exclusive interview with Heidi about her work in "Black Widow," the stunt icon called the chance to do the scene with her a "fun" and "amazing opportunity" that was made possible by second unit director Jeff Habberstad and stunt coordinator Hank Amos.
"I think they went to Renae and said, 'Hey, who do you want to fight in these sequences?' And she said, 'Heidi,'" she recalled. "So, they actually brought me in and were trying to figure out if they could put some prosthetics on me and then visually enhance so that I could actually just be the character. But they ended up thinking that was maybe not going to work, so they ended up casting this lovely woman [Marilyn Brett]. She was just so sweet. I really appreciated her. But that was a really fun shoot."
Heidi Moneymaker is grateful for the opportunities she and Renae have gotten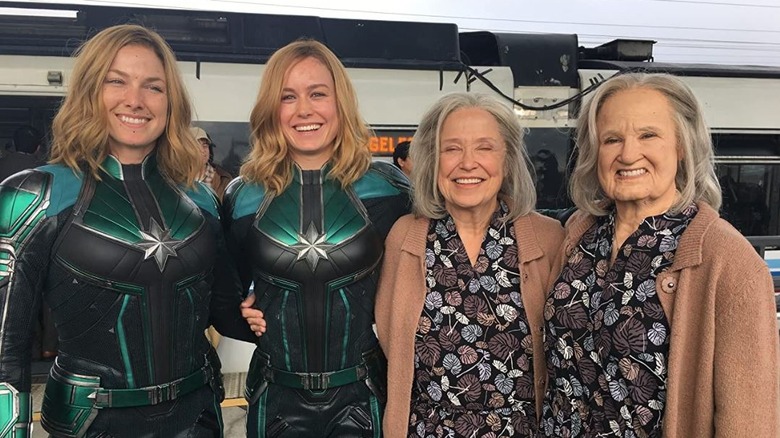 Instagram/Heidi Moneymaker
Heidi Moneymaker said both she and Renae are "both really grateful" for the opportunities they've received. "We didn't come from a family who had a ton of money. We just came from a very hard working, very dedicated family, and I think we very much appreciate where we are," she said. "We very much appreciate that we wouldn't be here without how hard our parents worked to help us get through gymnastics and get here in the first place. Yeah, we do it all the time, especially now. When she first got into the business, I thought, 'This is great because we can train together, and we can work together, and this will be really fun.' But really early on, she's so talented that she got swept away and was doing big shows, and I was doing big shows and films. It was a little sad because here we are in this business together and barely get to see each other."
Things recently changed for the Moneymaker sisters, though, when both were hired to work on the upcoming Disney+ MCU series "Hawkeye," starring Jeremy Renner. Heidi is show's stunt coordinator, while Renae was brought aboard to do stunt work. "Especially after this last show, we realized, 'You know what? Now we can work together and we're going to make that happen,'" Heidi enthused. "She's amazing. She wants to be a producer at some point. I want to direct. So, we're right now working towards the next phases of life and bringing up people along with us to fill our spots and all that good stuff."
"Black Widow" is playing in theaters and streaming on Disney+ with Premier Access. Heidi is also featured on the new documentary "E60 Presents Moneymaker: Behind Black Widow," which is streaming exclusively on ESPN+.