This Surprising Movie Just Became Netflix's Most-Watched Animated Feature Ever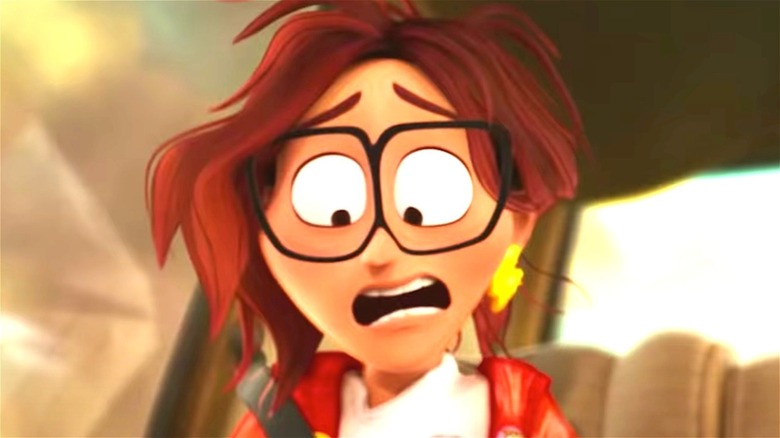 Netflix
Netflix is one of the biggest streaming platforms in the world, with a staggering 203 million subscribers as of January 2021 (via Yahoo!). The streaming giant has seen tons of success with its wide array of licensed and original content, and even despite the setbacks of COVID-19, it remains a top spot for movie and TV lovers to find their next watch.
Though Netflix has maintained a level of secrecy regarding customer information, it has periodically shared viewership metrics and other data to give those interested an idea of how well the platform is doing. The latest update on Netflix's viewing data is now available, and most of the results make perfect sense — for example, "Bridgerton" is officially its most-watched original English series with 82 million viewers, according to Deadline. That should surprise exactly nobody in the world. Chris Hemsworth thriller "Extraction," similarly, continues its reign as the most-watched Netflix Original Film.
One of the more surprising insights to come out of the recent data dump, however, is the streamer's most-watched animated film, which also boasts an impressive 98% approval rating on Rotten Tomatoes.
The Mitchells vs. The Machines is a record-breaker
Netflix
According to Deadline, the 2021 animated sci-fi comedy "The Mitchells vs. The Machines" is the streaming platform's biggest animated film ever. 53 million households saw the film in its first 28 days on the platform, which is even more impressive when compared to other recent releases such as "Over The Moon" and "The Willoughby's," whose numbers were both at least 10 million fewer.
"The Mitchells vs. The Machines" follows the titular Mitchells, a quirky family that sets out on a road trip after the aspiring filmmaker daughter Katie (Abbi Jacobson) and her dad Rick (Danny McBride) get in a big argument. Along for the ride is the mother Linda (Maya Rudolph), younger brother Aaron (Mike Rianda), and the family pup, Monchi. While their road trip starts out normal enough, the family members soon find themselves at the leading edge of a robot uprising, and have to overcome their differences to save the world.
With the many positive reviews "The Mitchells vs. The Machines" has garnered, it's no wonder it has performed so well on Netflix. Film critic Perri Nemiroff commented that it's, "A dazzling and wildly charming family adventure brimming with creativity and heart. The Mitchells vs. the Machines is bound to be one of the best animated features of 2021." So far, it looks like she's right.
You can watch "The Mitchells vs. The Machines" on Netflix.