In Steven Spielberg's Directorial Career, One Movie Stands Above The Rest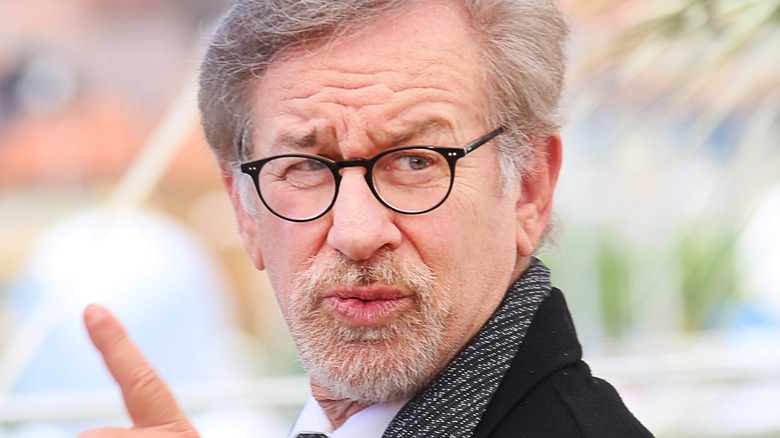 Shutterstock
Since Steven Spielberg was a boy experimenting with his camera in the deserts of Phoenix, Arizona, he knew he wanted to be a director, and boy did that dream come true. After showing craft and promise with some television work and the ABC Movie of the Week "Duel," a young Spielberg overcame an infamously difficult production and helped change the studios forever with his blockbuster hit, "Jaws."
From there, the filmmaker directed great adventure films ("Raiders of the Lost Ark"), sci-fi classics ("Close Encounters," "E.T.") and magnificent monster movies ("Jurassic Park"). He had the odd flop like war film fiasco "1941," but over the course of his career, Spielberg became an icon and a brand unto himself. He's proven himself time and again to be a great artist possessed of a nigh-magical touch with almost every film he directs or produces.
Yet if there's one movie that towers above other entries in a filmography going back five decades, it's this one, currently ranked as his highest-rated film according to IMDb voters, and it's honestly tough to argue the point.
Schindler's List is Spielberg's highest-ranked film, and likely his most moving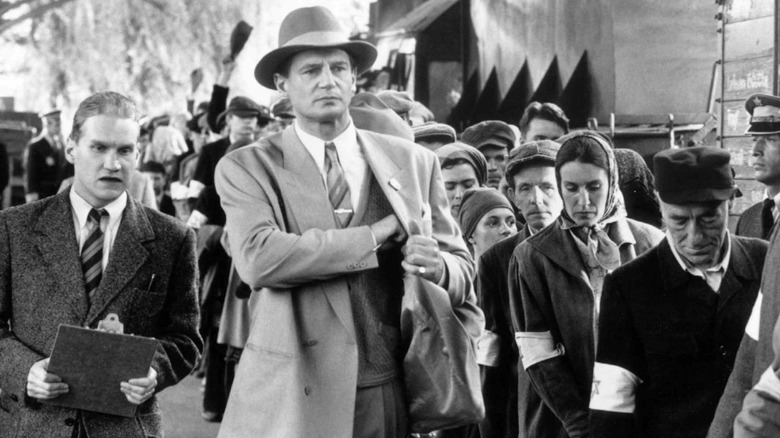 Universal Pictures
IMDb voters have deemed "Schindler's List" Spielberg's best movie, with 1,246,047 users giving the 1993 film an aggregated rating of 8.9/10.
It's certainly one of the director's most acclaimed films, and also one of his darkest. Based on a true story, Liam Neeson stars as Oskar Schindler, an industrialist who finds himself saving many Jewish refugees from the death camps by employing them in his factories. Set during the Holocaust, the movie is grim and candid in it's depiction of genocidal horror, and Spielberg was so affected by filming that friend Robin Williams would regularly call and cheer him up with fifteen minutes of jokes.
Shot in black and white — with only crucial, and rhetorically pointed deployment of color — the studio didn't bet much on the movie. In the end, it made over $300 million on a tiny budget, and went on to win Best Picture and Best Director. 
Ranked after "List" on IMDb is war film "Saving Private Ryan," rated 8.6/10 with 1,273,672 votes, "Raiders of the Lost Ark" at 8.4/10 with 904,546 votes, and "Jaws," which is rated an aggregate of 8.0 with 555,858 votes.