Here's Where You Can Watch Don't Breathe 2 At Home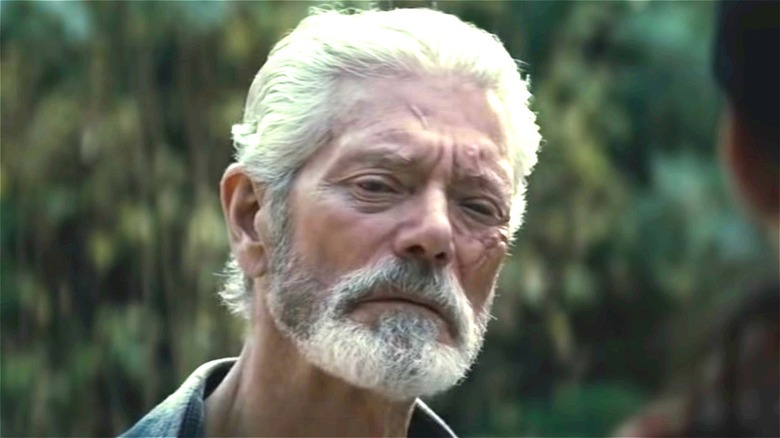 Sony Pictures Releasing
We may receive a commission on purchases made from links.
When "Don't Breathe" arrived in theaters in 2016, it was a breath of fresh air to the horror genre. The premise sounds simple enough: Robbers believe they have an easy score in front of them when they break into a blind man's house. However, The Blind Man (Stephen Lang) has more than a few secrets of his own, and the robbers must fight for their lives if they're to make it out of the house alive. As a whole, the movie manages to scare to pants off of you without relying on an excessive amount of gore.
Like most horror movies, the first film leaves the door open for other stories in this universe, so it should come as no surprise to hear "Don't Breathe 2" is just around the corner. The horror sequel, which takes place eight years after the original where The Blind Man has restarted a family of his own, will drop in theaters on August 13. Once again, he'll have to protect his home against intruders, but this time, don't expect the burglars to be as lucky. 
Watching the film in theaters is bound to be an intense experience, as people hold their breath ... afraid of making a single peep. You may feel more at ease watching "Don't Breathe 2" at home, provided you don't get too freaked out about watching this movie in the dark by yourself. 
Don't Breathe 2 doesn't have a firm streaming date yet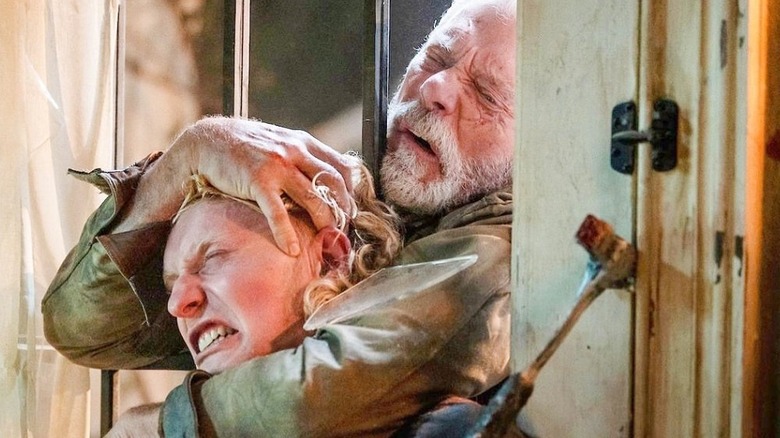 Sony Pictures Releasing
2021 has proven to be an excellent year for people who prefer to watch new movies in the comfort of their homes. From Warner Bros. to Disney, many studios have decided to experiment with dual release strategies where movies are available in theaters and on their respective streaming platforms simultaneously. Even Paramount Pictures has released new movies to Paramount+ as early as 45 days after a theatrical debut. Since Sony Pictures Releasing will distribute "Don't Breathe 2," there hasn't been any word on when we might expect it to come to streaming. 
You may have to wait a while to see "Don't Breathe 2" at home, so if you're itching to see the next installment of this home invasion thriller series, then you ought to buy a ticket to the theater. Many cineplexes have reopened in the middle of the COVID-19 pandemic with increasing vaccination rates. If you're concerned about still sitting next to a bunch of people, you should try finding a time, perhaps in the middle of the day, when it won't be as busy.
In general, we would expect the horror sequel to be more accessible within a few months of its theatrical release. It should come to new platforms, including physical media, before the end of the year. For the time being, you can always revisit the original "Don't Breathe," which is available with a subscription to fuboTV. You can also rent the film for $2.99 on Amazon Prime Video.