Amazon's Wheel Of Time Begins Filming Season 2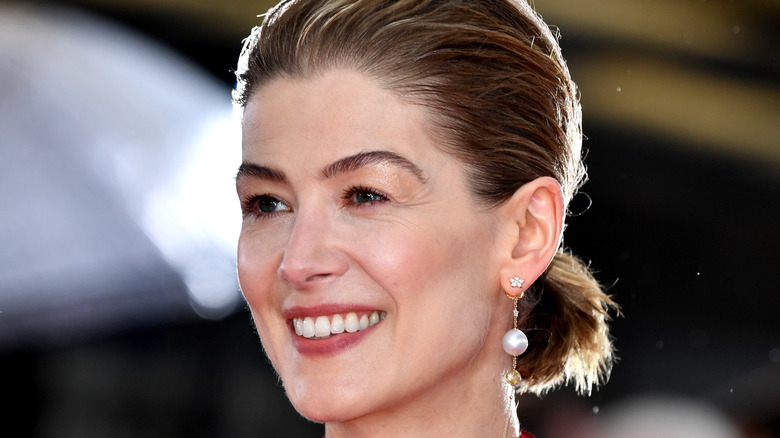 Gareth Cattermole/Getty Images
The wheel of time is rolling onward as filming begins on Season 2 of "The Wheel of Time." 
It's worth reminding readers that Amazon's adaptation of Robert Jordan's beloved high fantasy novels has yet to release its first season. Filming on "The Wheel of Time" Season 1 began back in September 2019, was briefly halted due to the COVID-19 pandemic, before it finally finished in May 2021. During that unexpectedly long filming period, Amazon kept fans informed about the production on Season 1, providing numerous casting updates, first-looks at elements of production design, and even releasing a quick teaser featuring the show's lead, Rosamund Pike, as Moiraine (watch here via YouTube). All of these teases have only served to build hype for the long-awaited adaptation, which follows five men and women who are bound together by a shared fate and led by Moiraine, a powerful wielder of magic. 
Though we can expect to see Season 1 of "The Wheel of Time" later in 2021, time ... er, waits for no man, because Amazon was keen to give the fantasy series a Season 2 renewal in May as Season 1 filming wrapped up (via Variety). It also seems that the road from Season 2 renewal to filming has also been equally as quick. This week, Amazon announced on "The Wheel of Time" Twitter account that filming on Season 2 had already begun. So, what does the big filming announcement reveal about Season 2?
The Wheel of Time Season 2 is officially in motion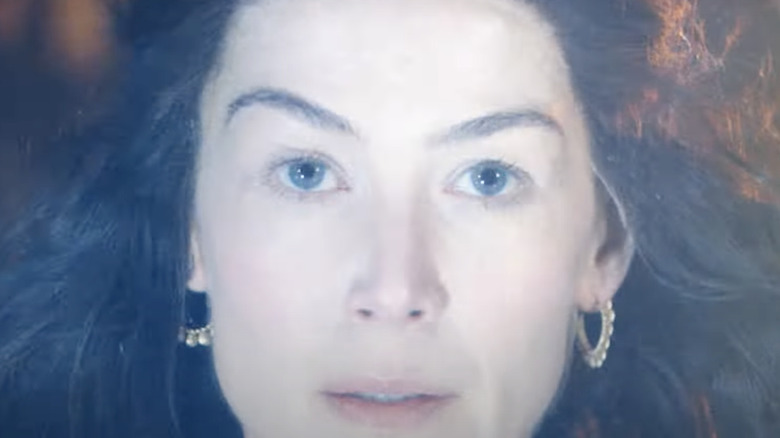 Amazon Prime Video
Amazon announced filming on Season 2 had begun with the ever-potent photo-and-caption combination. On Monday, July 19, Amazon posted a photo of a clapperboard marking the first day of shooting. While that piece of production equipment appears in focus, what is just out of focus in the background appears to be a rather idyllic scene. There is a table covered in candles, plants, and papers, with natural sunlight streaming in through a big window. It's hard to tell where exactly this room is located. Similarly, there are no actors shown in the photo, making it even harder to tell what's going on. In addition to the photo, Amazon shared the following caption, "And the wheel keeps weaving... Filming for Season 2 of our series kicks off today! #TheWheelofTime."
As exciting as Amazon's confirmation on "The Wheel of Time" Season 2 filming start is, fans seemed both intrigued but also antsy for a first trailer for Season 1. This anticipation is best encapsulated with an exchange which involved Twitter user @vitinliberation remarking in the comments, "Cannot wait to see season 3 start filming before season 1 release," to which fellow Twitter user @articulas77 responded, "Ain't that the truth."
Per showrunner Rafe Judkins (via Comicbook.com), a trailer for Season 1 should be arriving by the end of Summer 2021. As such, "The Wheel of Time" fandom should buckle up because the wild ride into a world filled with magic, mythical creatures, and prophecies yet to be fulfilled is just warming up.