Kevin Smith Says Marvel Studios Has Plans For A Surprising Character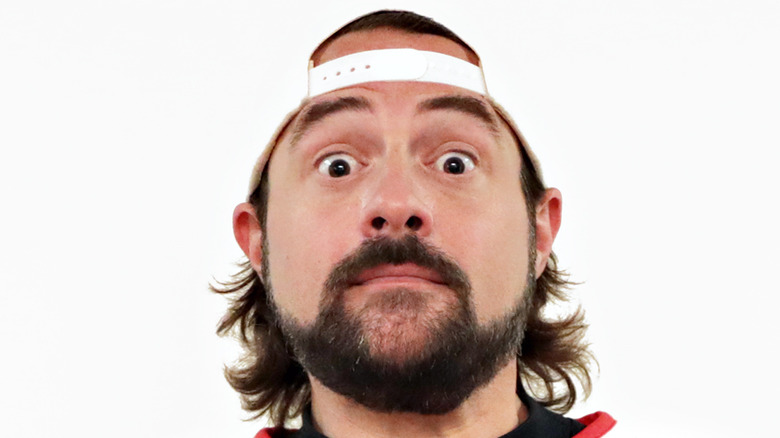 Cindy Ord/Getty Images
The Marvel Cinematic Universe is knee-deep in Phase 4 at this point, and as the blockbuster franchise goes on, its roster of heroes and villains continues to shift at an ever-increasing rate. Alongside fan-favorites Wanda Maximoff (Elizabeth Olsen) and Sam Wilson (Anthony Mackie) taking on the comic-book-inspired monikers of the Scarlet Witch and Captain America, newcomers like John Walker, aka the US Agent (Wyatt Russell) and Yelena Belova (Florence Pugh) are beginning to carve out their own legacies under the Marvel Studios banner.
Of course, these names are relatively mainstream, and many non-Marvel Comics readers are familiar with them in passing. However, more so than ever, recent projects have put a spotlight on some lesser-known, oddity characters from the Marvel pantheon. For instance, Karli Morgenthau (Erin Kellyman) and her fellow revolutionaries put a fresh spin on D-list Captain America villain Flag-Smasher, and Throg (Chris Hemsworth) — a frog version of Thor — had a blink-and-you'll-miss-it cameo on "Loki," tragically missing out on a more prominent role.
According to lifelong Marvel fanboy and famed director Kevin Smith, Marvel Studios isn't letting up from this course. It apparently has plans to make yet another deep cut with the introduction of an incredibly obscure Marvel creation in the live-action realm.
Werewolf By Night may be coming to the MCU sooner rather than later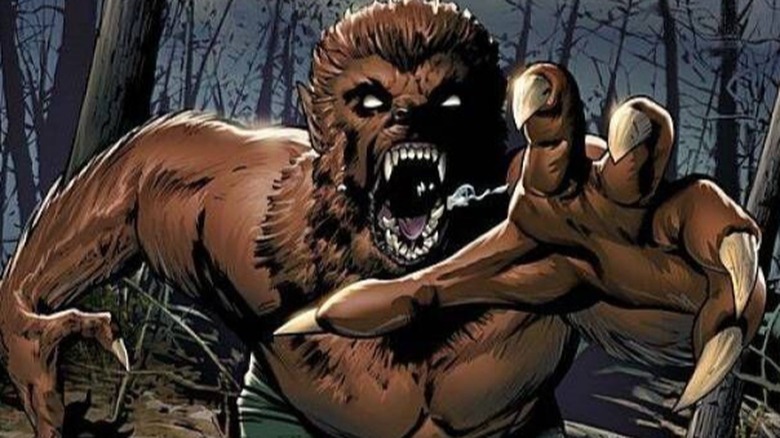 Greg Land/Marvel Comics
On the most recent episode of the FatMan Beyond podcast (via Comic Book), Kevin Smith talked about his time working on the canceled "Howard the Duck" TV series. He explained that a part of his creative process was to come up with supporting characters that would fit the show, enlisting his "Comic Book Men" co-star Walter Flanagan to aid in his brainstorming session. Little-known Moon Knight contemporary, Werewolf By Night, made their list but was promptly removed by Marvel Television's Jeph Loeb.
"In my head, as I started building my season, I was like, 'Alright. Episode 5. Werewolf by Night.' The idea of our story was that Howard was trapped here and he was trying to get pages of the Darkhold, which would allow him to go back," Smith explained on the talk show, adding that when he approached Loeb with the idea, he was told flat-out that Werewolf by Night was off the table. When Smith inquired further, Loeb explained that the movie division was using the character for an unspecified project.
It has since been revealed that Moon Knight is getting his own Disney+ series with Oscar Isaac playing the titular vigilante. Could the classic Jack Russell or more recent Jake Gomez version of Werewolf By Night make his way to the small screen alongside his frequent collaborator? Or will the brainchild of writers Gerry Conway, Roy Thomas, and Mike Ploog pop up further down the line in a different MCU production? Time will tell.