New The Suicide Squad Featurette Gives Us The Most In-Depth Look Yet At The Movie's Characters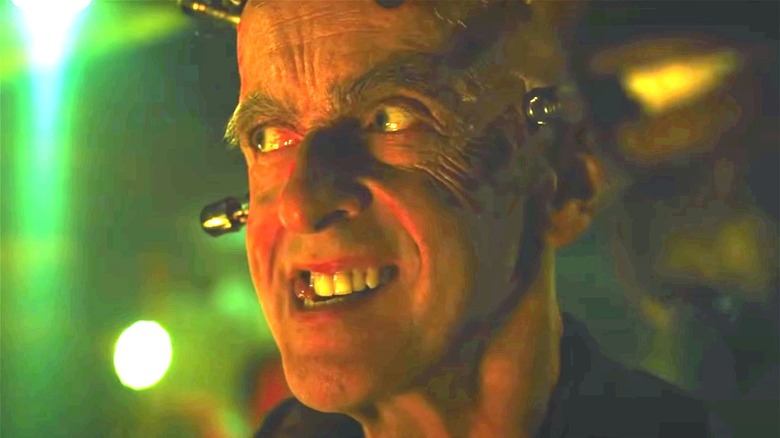 Warner Bros.
With just a few weeks left until "The Suicide Squad" hits theaters and HBO Max, it feels like the right time to get to know each character in this motley DC crew a bit better. Thankfully, Warner Bros. has released a new featurette titled "In On The Action" that spotlights each member of the new Suicide Squad (via YouTube). While is not the first time fans have been treated to a preview of the characters (that honor goes to the very fun roll call featurette unveiled during 2020's DC Fandome event), it is one of the liveliest and most intriguing. 
This new featurette is also exciting if only because we get to have a closer look at lesser-known members of "The Suicide Squad" cast who didn't appear in the previous, unrelated "Suicide Squad" movie. For the first time since promotions for "The Suicide Squad" kicked off last year, we get to hear more from folks like Flula Borg, who plays Javelin, and Pete Davidson, who plays Blackguard.
Every member of The Suicide Squad is worth rooting for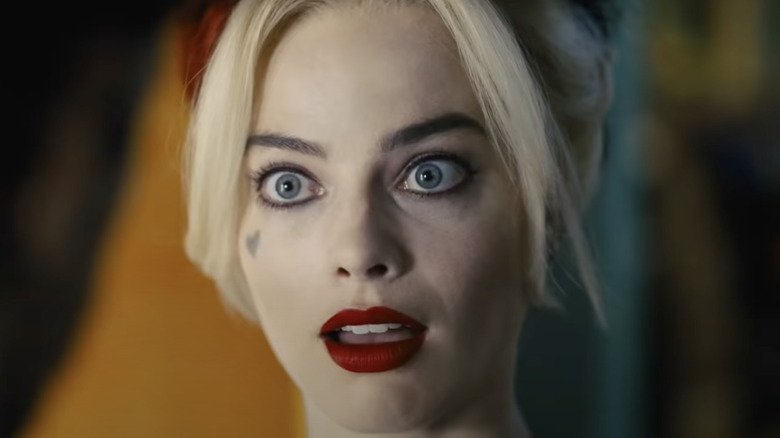 Warner Bros.
If there's one key takeaway from this new featurette for "The Suicide Squad," it's that it will be hard for audiences to pick a favorite character. Why? Because they're all so dang cool. There are some familiar faces returning for a new "Suicide Squad" story, including Margot Robbie's Harley Quinn, Jai Courtney's Boomerang, and Joel Kinnaman's Rick Flag. Courtney, Robbie, and Kinnaman discuss the exciting opportunity to bring new shades to characters they've previously played before, with Robbie notably expressing some excitement at the chance to kick serious butt and Courtney, in particular, describing his character as "the last one you want to be left at the bar with." 
Other big highlights from the featurette include new footage of Nathan Fillion as T.D.K., an antihero whose big power is that his arms and legs form his body, and Kinnaman gushing over King Shark, calling him "really stupid" but also "really kind." We also get to hear from Mayling Ng, who plays Mongal. Ng describes her orange-skinned superhero as "just, like, a super b****," which only has us more intrigued to see her in action. There's also a very charming moment where we see footage of Ratcatcher 2's (Daniela Melchior) best friend who happens to be a very sentient rat — something that thoroughly freaks out Idris Elba's Bloodsport.
Basically, if you want to get a proper taste of the team dynamics between each member of James Gunn's "The Suicide Squad," this new clip is required viewing. And honestly? You'll want to watch if only so you can make sure you're properly prepped on all the character names and backgrounds before "The Suicide Squad" arrives on August 6.