Why Shannen Doherty Left Charmed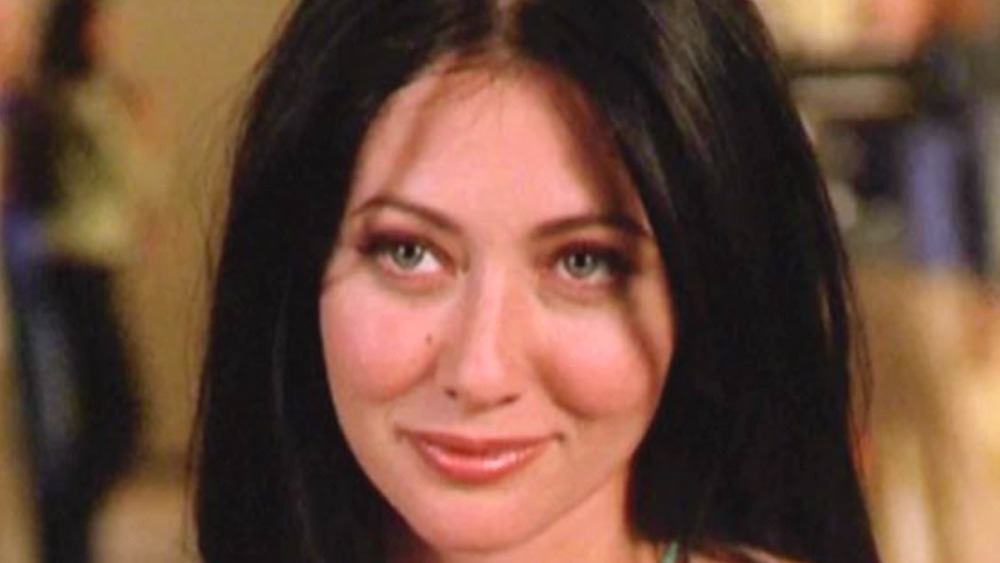 CBS Television Distribution
Charmed was a huge success during its original 1998-2006 run on The WB. Starring Shannen Doherty, Alyssa Milano, and Holly Marie Combs, the show follows the pursuits of the Halliwell sisters across San Francisco and the magical realm as they learn more about their newfound abilities as witches. Charmed's stories of sisterhood, romance, and of course, magic, captivated audiences. The show's popularity even led to a 2018 reboot on the CW (though some of the original stars have been vocal about their displeasure with the new take).
Like most shows about supernaturally-powered humans, the Halliwell sisters struggle to keep their abilities under wraps and live normal lives. However, behind the scenes at Charmed, there was some real-life drama brewing, too.
Shannen Doherty was the show's biggest name, thanks to her previous role on Beverly Hills, 90210. However, her star power wasn't enough to overlook the trouble she caused on set, and she departed the show after its third season. How did it all go down? Here's the real reason Shannen Doherty left Charmed.
Shannen Doherty's bad reputation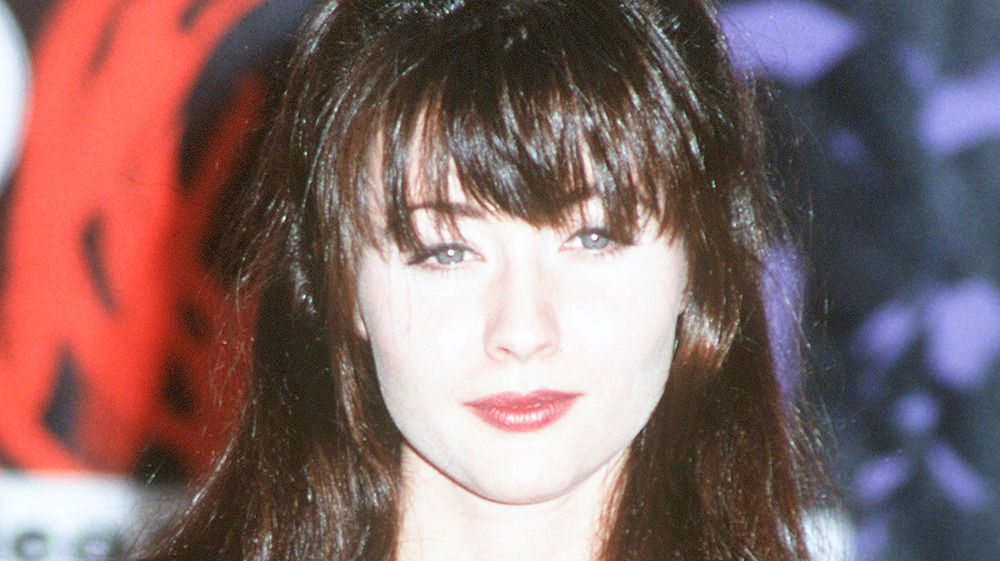 Kypros/Getty Images
Shannon Doherty's rise to fame on Beverly Hills, 90210 did not come without some additional baggage. She spent just four seasons playing Brenda Walsh, and was known to her castmates as difficult to work with. She had "opinions on a lot of things," according co-star Jennie Garth in her 2014 memoir Deep Thoughts From A Hollywood Blonde, "and she wasn't afraid to share them, even if it meant sounding like a complete and utter b***h." 
Doherty also frequently showed up late to set and feuded with castmates. This included a fist-fight with Garth, which allegedly had to be broken up by their fellow actors. Doherty's behavior got so disruptive that co-star Tori Spelling asked her father, Hollywood heavyweight and executive producer Aaron Spelling, to write Doherty out of the show, which he ultimately did. 
However, regardless of Doherty's bad behavior, Aaron Spelling still saw something in her, and went on to cast her as Prue Halliwell in Charmed, which he also produced. Little did he know, though, that he was going to have to deal with Doherty's same antics on a new show.
Shannen Doherty's bad manners went too far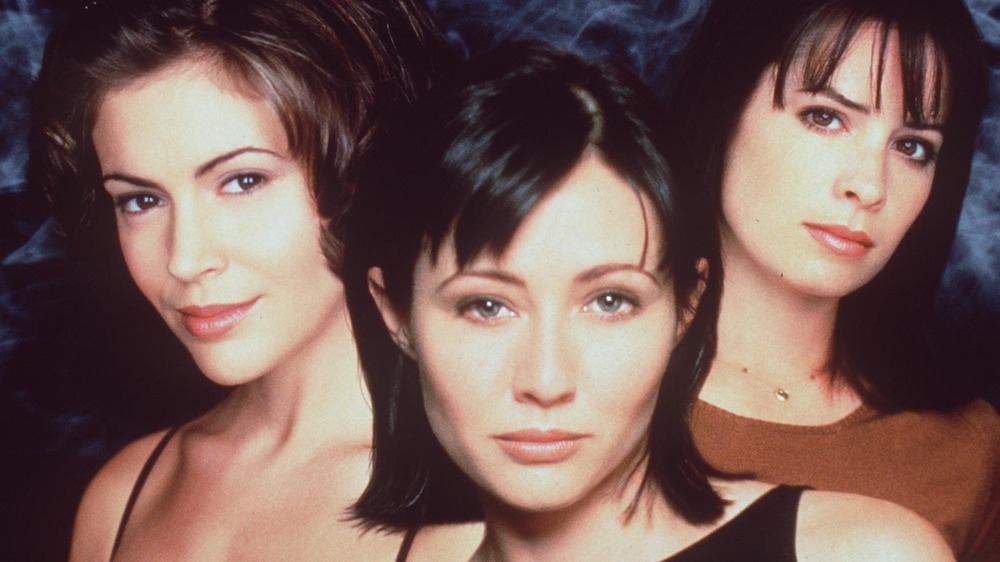 CBS Television Distribution
Shannen Doherty's Prue was killed off in Charmed's third season finale, in an episode directed by Doherty herself. The following season, Rose McGowan was brought in to play the Halliwells' long-lost sister, Paige.
Much like her time on 90210, Doherty found herself butting heads with a castmate. This time, it was former Who's the Boss star Alyssa Milano, who played Phoebe on Charmed. Their relationship hadn't always been rocky, though — Doherty even served as a bridesmaid at Alyssa Milano's 1999 wedding to musician Cinjun Tate.
Somewhere, though, things soured between the two women, and they stopped speaking. "There were times when I'd come in and say, 'Good morning, Shannen,' and she didn't say anything to me," Milano admitted to E! News. "And there were times when she'd come in and say, 'Good morning, Alyssa,' and I wouldn't say anything to her." Doherty herself later admitted to Entertainment Weekly that there was "too much drama" on set.
It got so bad that Milano demanded Doherty be dismissed from the show. However, living up to her tough-girl reputation, Doherty beat Milano to the punch, and quit before she had the chance to be fired. 
15 years later, though, it seems Doherty and Milano have reconciled. Shannen Doherty has been public with her battle against breast cancer, which she was diagnosed with in 2015 and which returned in 2020. Alyssa Milano has been equally public with her support. In an interview with E!, Milano spoke of their reconciliation, saying, "I think that what she has gone through, [and] motherhood in my life, I think that it just changes people. I'm so happy she's feeling well. I pray for her every day ... and I can't wait to see her."
While the two may never be close friends, they are clearly willing to let bygones be bygones, and come together in Doherty's time of need.