New Character Posters For Dune Have Fans Pumped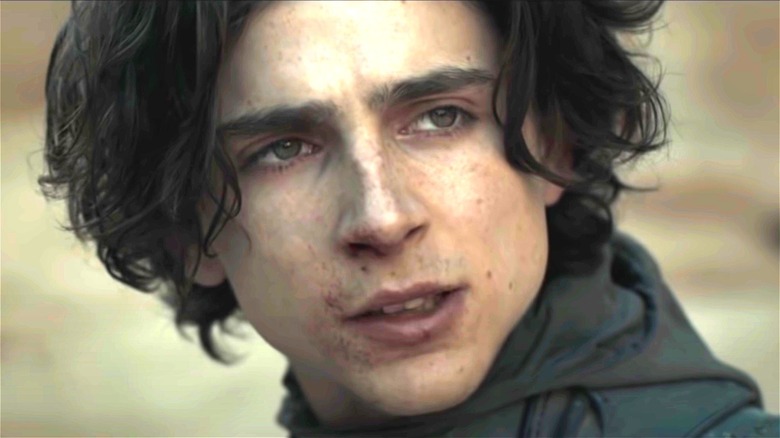 Warner Bros. Pictures
This coming September, Denis Villeneuve's "Dune" is set to premiere at the Venice Film Festival. Villeneuve's film isn't the first adaptation of Frank Herbert's influential sci-fi novel of the same name for the silver screen, but given the middling reception received by the David Lynch-directed "Dune" released in 1984 (via Rotten Tomatoes), the upcoming "Dune" movie is something of a justifiable do-over.
Before its film festival debut, a premiere event for Villeneuve's "Dune," titled "An Exclusive Look at Dune," will screen at IMAX theaters in major cities around the world. Attendees will get to see select footage from the movie as well as the premiere of a new trailer. The screening of a trailer serving as an attraction in and of itself seems to suggest that Warner Bros. Pictures has faith in the film being a cinematic event befitting of its lauded source material.
As hype for "Dune" builds in advance of both its IMAX preview and first September screening, the film's social media team released a series of posters (via @Dunemovie), each featuring one of the film's stars in a close-up. In response, fans have been sharing their anticipation for Villeneuve's latest cinematic venture, as well as the similarity of the campaign to a classic viral video.
Zendaya is Chani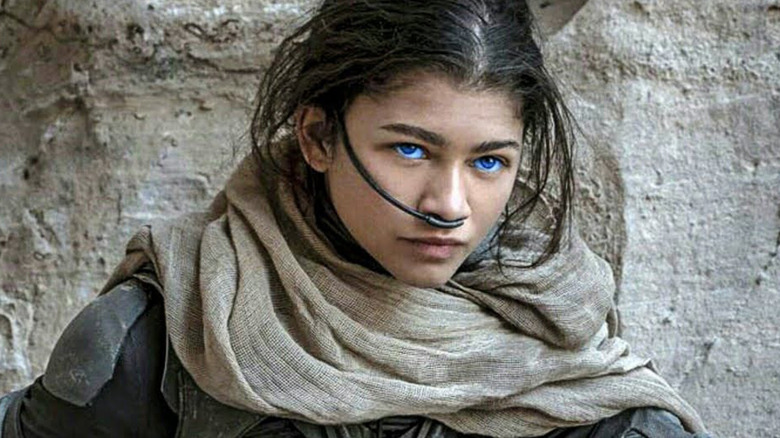 Warner Bros. Pictures
Twitter users are excited about the new series of "Dune" posters include sci-fi artist Pascal Blanché and global community lead for video game developer CD Projekt Red Marcin Momot, who replied to the "Dune" Twitter account with an approving gif of Stanley from "The Office," among others.
Since each of the new posters highlights one of the film's leads, some fans have taken particularly to the posters featuring the film's young stars. Twitter user @dayapeters, for example, shared the poster featuring Zendaya's character with the caption "zendaya is coming to serve as chani kynes in dune." User @adhamtingz, meanwhile, shared the posters featuring Timothée Chalamet and Zendaya, calling them "such a perfect duo,."
In a Reddit thread linking them to the official "Dune" subreddit, users have likewise taken positively to the new posters. Reddit user ninelives1, for example, wrote "Feel like they capture the essence of each character quite well." User Chewy453 described them as "perfect."
Many Twitter users, meanwhile, are likening the wording on the posters to a viral video by comic Gabriel Gundacker titled "zendaya is meechee," in which he set a recitation of the cast members listed on a wall plastered posters for the movie "Little Foot" to an original song. A top reply to a post sharing the "Dune" posters by pop culture Twitter account @getFANDOM by user @Pro_Ice, for example, rephrases the posters' text such that it resembles the lyrics to Gundacker's video. This is but one of many posts making the connection. Whether it's really related to "Dune," or not, linking a promotional campaign for "Dune" to a viral video will likely only result in a net boost of discussion around the film leading up to its July IMAX preview event.