Here's When The New Dune Movie Will Make Its World Premiere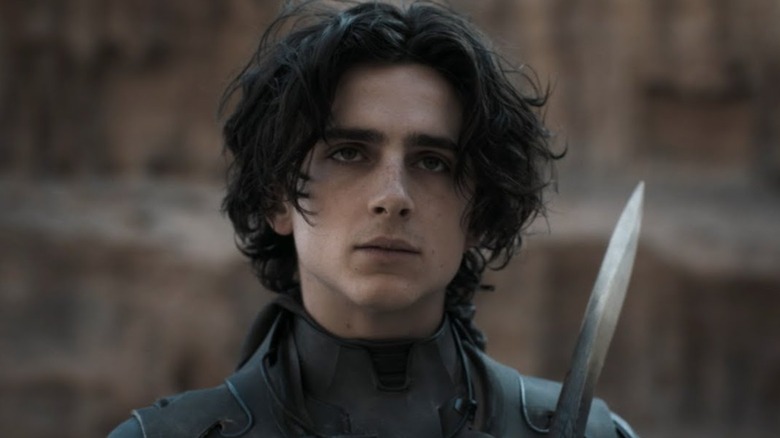 Warner Bros.
Starting with Frank Herbert's science fiction novel in 1965 and its sequels, Dune has a history longer than "Star Wars" (which it directly inspired), with five book sequels by the author and multiple adaptations into TV miniseries, video games, and even a film in 1984 that was directed by David Lynch. It isn't controversial to suggest that none of the previous adaptations have exactly hit it out of the park, although the Syfy "Children of Dune" miniseries adapting the second and third Herbert books is the strongest by a galactic mile. Fortunately, we're finally getting another chance to see Herbert's vision come to life on the big screen this year, and expectations are high.
Fans have had to wait even longer than anticipated, since the pandemic delayed Warner Bros.' plans to release the movie in December 2020, shifting it to a release nearly a year later in October 2021 in theaters and on HBO Max. However, if you're dying to see director Denis Villeneuve's vision of the iconic franchise early, there's one place where you can do so.
Dune will debut at the Venice Film Festival in September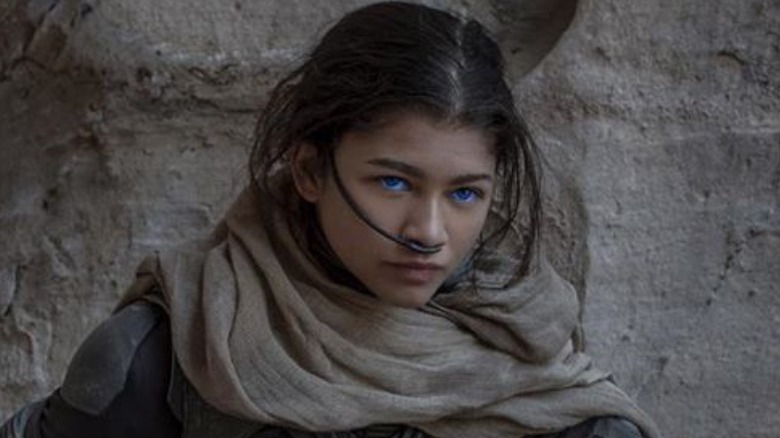 Warner Bros.
As reported by Variety, "Dune" will show at the 78th Venice Film Festival on September 3, 2021, making it the first place any audiences will be able to see the hotly anticipated movie a month before it releases for the general public.
Running from September 1 through 11, the festival will take place entirely in-person, and will also host the debut of Jane Campion's upcoming film "The Power of the Dog," and Paolo Sorrentino's "The Hand of God." Although "Dune" will be showing out-of-competition, meaning it won't be judged for any awards at the festival, Bong Joon Ho of "Parasite" fame will act as President of the Jury in judging the films that are competing.
Villeneuve's adaptation will cover the first half of Herbert's original novel, with an all-star cast including Timothy Chalamet, Zendaya, Josh Brolin, Dave Bautista, Oscar Isaac and more. For those of us who can't make it to Venice, "Dune" premieres in theaters and HBO Max on October 1, 2021.