Jason Momoa Reveals A Stunning Transformation For Aquaman 2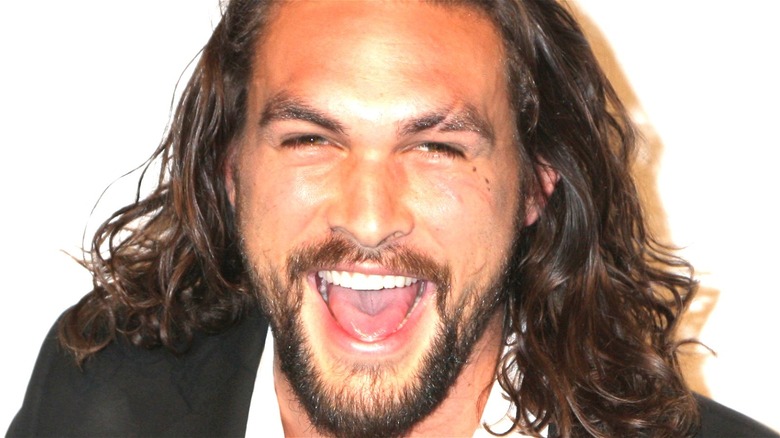 Shutterstock
Back in May, on "The Drew Barrymore Show," Jason Momoa announced that he would start filming the long-awaited sequel to the "Aquaman" movie in July. At the end of June, fans got word through an Instagram post from director James Wan that the film's production was officially underway. And now, a new Instagram post from James Momoa has confirmed that the film has hit another milestone: Momoa is now on set in England and filming.  
"Aquaman and the Lost Kingdom" is due out at the end of next year, so there's plenty to do in the months between now and then. However, Momoa, who helped write the script for the sequel, has revealed something else about the new movie: He's changing his appearance for it. In a video post, he said it would be his last day of having brown hair. "I'm going to be a blonde," he said. "Supposedly have more fun. I don't know about that. We'll test it out."
The DCEU may be aiming for brighter tones and more comic-book accuracy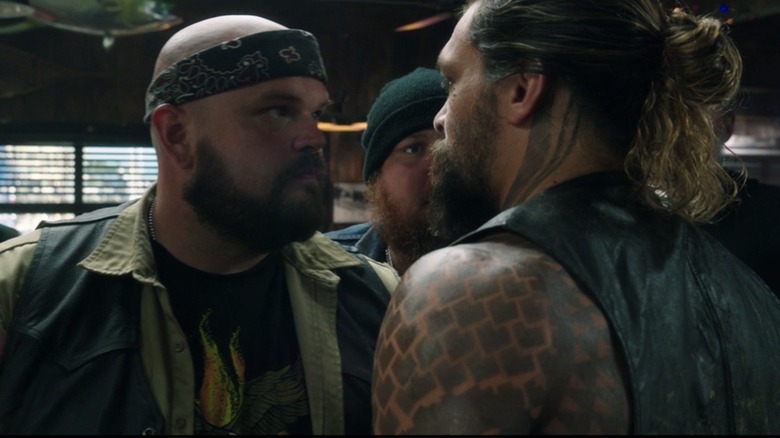 Warner Bros. Pictures
The full-head makeover, if that's what Momoa is teasing, would actually make his Aquaman more accurate to the version that has always been in the comics. Arthur Curry, whom DC calls "the bridge between the surface world and his tumultuous realm of the sea," is a founding member of the Justice League of America who has almost always appeared as a blonde, no matter his hair length. While Momoa has sported blond highlights as part of his role, the Instagram announcement implies that his new dye job will be a bit more drastic. 
The DC Extended Universe has been known for its dark, grayed-out visual style, which is reflected in its heroes' costumes, especially during the films from filmmaker Zack Snyder — just look at "Batman v Superman: Dawn of Justice" as a prime example. However, over the past few years (starting with "Wonder Woman" in 2017, according to Vox), the colors of the characters' costumes have been getting brighter, which makes them a touch truer to the comic book versions. 
The universe is also moving away from Snyder's interpretation into a different, multiverse-centered one, as WarnerMedia's Ann Sarnoff told Variety. Other media outlets, such as Geekosity, report that Snyder's universe was too dark for the tone that Warner executives wanted to use in the future. It's possible, then, that the brighter tones reflected in this and other costume changes are part of an effort to lighten up the DCEU while also being more friendly to the comic-book faithful. Hopefully, it won't be long before Momoa (or someone else) releases images of his new hair color, allowing us a sneak peek at what we can expect when "Aquaman and the Lost Kingdom" finally releases on December 16, 2022.