The World's Finest Assassin - What We Know So Far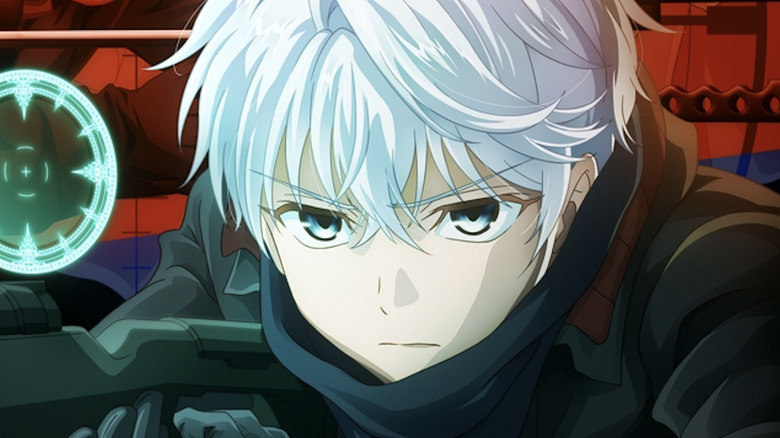 Silver Lake/Studio Palette
Anime fans have had quite the past few years as the medium continues to grow in popularity across the world, with some projects, like the "Demon Slayer: Mugen Train" film, breaking major records upon release. More and more manga are getting an anime adaptation, and a variety of genres are covered in the exciting stories coming to screens soon. Whether it's a sports drama like "Re-Main," a modern adaptation of "Richard III" with "Requiem of the Rose King," or a story about a magical reincarnated assassin such as "The World's Finest Assassin Gets Reincarnated in Another World as an Aristocrat," there's plenty of upcoming anime to get excited about. 
Based on a light novel series that started in 2018, written by Rui Tsukiyo and illustrated by Reia, the anime with the long-winding title, "The World's Finest Assassin Gets Reincarnated in Another World as an Aristocrat" — or "The World's Finest Assassin" for short — is about an old, renowned assassin named Lugh who intends to retire, but instead dies after his plane is sabotaged. In the afterlife, Lugh meets a goddess who offers to reincarnate him in another more magical world to fulfill a mission and kill the "Hero" who is destined to cause destruction. Luckily for fans of the original light novels and manga, or anyone looking for an exciting upcoming anime to watch, "The World's Finest Assassin" is almost here.
Here's everything we know so far about "The World's Finest Assassin Gets Reincarnated in Another World as an Aristocrat" Season 1.
When will The World's Finest Assassin Season 1 come out?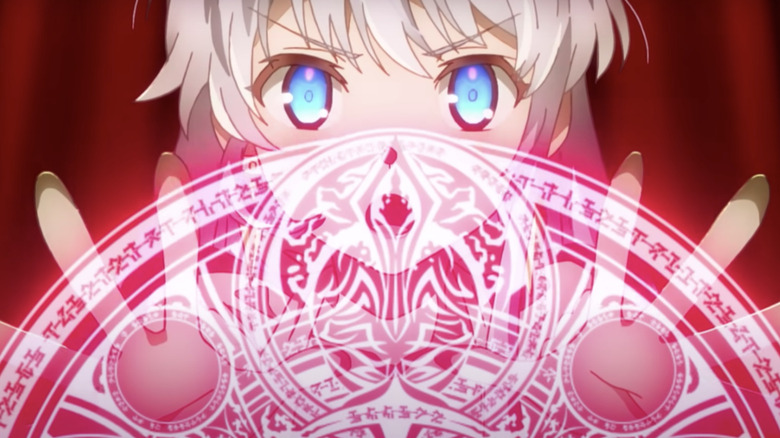 Silver Lake/Studio Palette
For those interested in checking out "The World's Finest Assassin" Season 1 when it comes out, you're in luck. The anime adaptation is currently scheduled to premiere in October 2021. According to a press release reported by Anime News Network, the show was originally slated to come out in July 2021, but like a lot of other anime this year, it was delayed until fall 2021 due to "various circumstances." Along with news of the release date, a teaser trailer for the anime was released, as well as some official art of the main characters. "The World's Finest Assassin" will be broadcast by Crunchyroll alongside other new releases like "Restaurant to Another World 2," "SAKUGAN," and "The Night Beyond the Tricornered Window" (Anime Trending). Fans of the series can also look forward to Yen Press's publication of the original light novels in English, which was announced at the Anime Expo Lite event (via Anime News Network).
What characters will be in The World's Finest Assassin Season 1?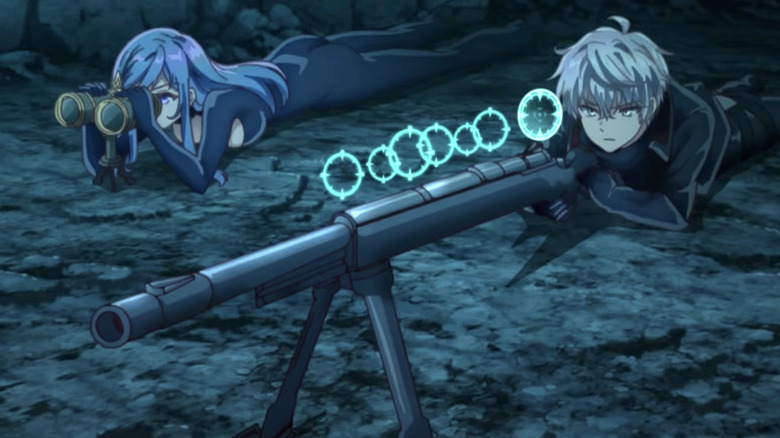 Silver Lake/Studio Palette
The story of "The World's Finest Assassin" is centered around Lugh Tuatha Dé, the titular assassin who is sent by the Goddess to a magical world where a girl named Epona Liannenon is prophesied to become drunk on power and destroy the world. When he is reincarnated, Lugh becomes heir to a clan of assassins, building up a small group of loyal followers who can help him accomplish his mission. While in this new world, he also encounters magic for the first time. In order to acclimate and learn the weapon of his enemy, Lugh hires a teenager named Dia Vicorne, one of the strongest mages in the world, to teach him all about magic. Over time, the two become close, and Dia admires Lugh's natural gift for magic. 
Filling out the main group of characters is Tarte, a girl who Lugh finds starving in the woods and decides to take in. A mage herself, Lugh deems Tarte useful and trains her as his assassin assistant, and she is eternally grateful and loyal to her savior. There's also Maha, a girl from a wealthy family who becomes an orphan after her parents are murdered. Lugh takes Maha in, instilling a strong loyalty in her because of his help and close care. Maha sees Lugh as an older brother and works as the representative of Lugh's cosmetics brand while he is gone, also providing various information and logistics help on missions. 
What is The World's Finest Assassin Gets Reincarnated in Another World as an Aristocrat about?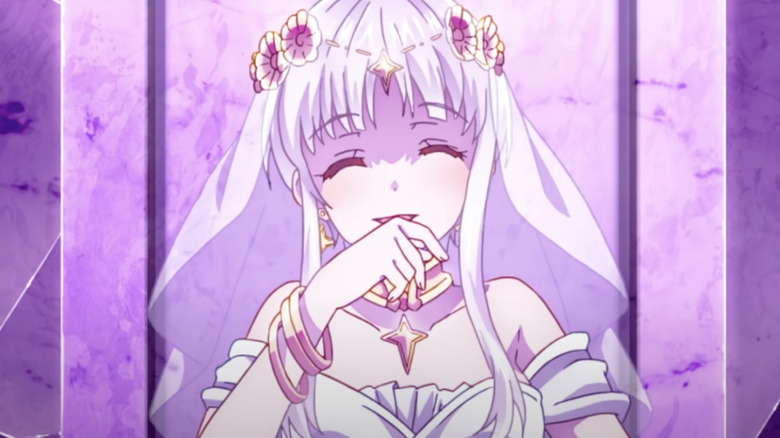 Silver Lake/Studio Palette
An old man in his original world, Lugh is a skilled assassin who decides to retire and teach the next generation of agents. But even with his intense loyalty to the company, his employers deem him no longer useful and a threat, killing him as he is flying back from his last mission. After death, Lugh meets the Goddess, who offers him the opportunity to be reincarnated anew in another world with no memory or other connection to this version of himself, or he can retain his memories and enter a magical world to complete a mission for her. 
Wanting to take back control of his own life, Lugh goes with the second option, and soon enough he's an aristocratic son with magic and a family of assassins. While finding loyal allies in Dia, Tarte, and Maha, Lugh discovers that the "Hero" that is destined to destroy the world is a 14-year-old girl named Epona who only wants to help rid the world of demons. Knowing what she will become, can Lugh forget about the teenage girl he is meeting now and get the job done? Or will Lugh end up saving the life of the girl he's supposed to kill?