Here's How You Can Watch The Demon Slayer: Mugen Train Movie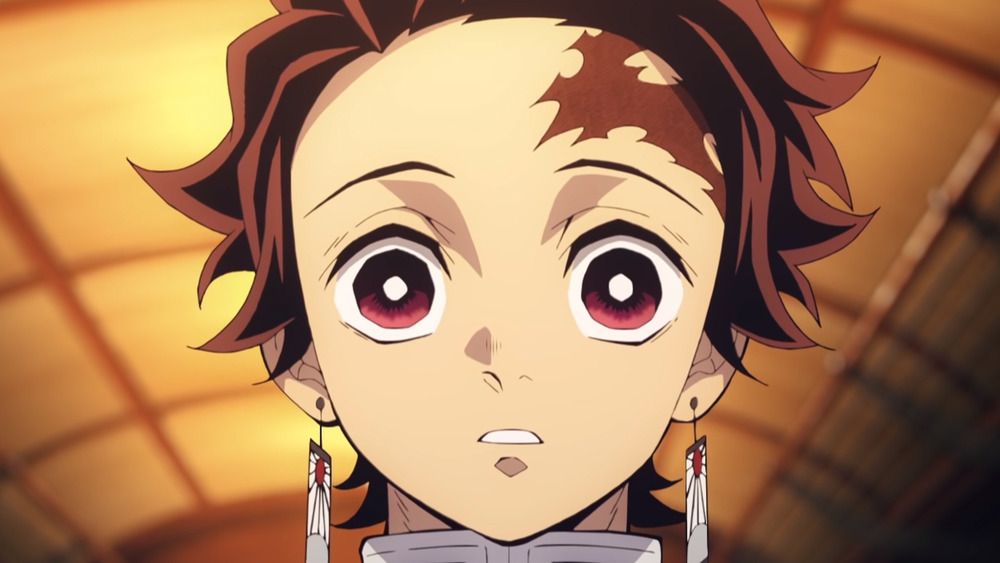 Toho/Aniplex
Demon Slayer: Kimetsu no Yaiba has largely come to define the current era of shonen anime, which, in short, refers to generally action-oriented anime intended for boys. A mid-season fight between series protagonist Tanjiro and a powerful spider demon named Rui was an early key moment for the series, due to a high level of intensity matched by some of the most cutting-edge animation in recent history. The battle can now safely be counted as among the most epic anime fights of the last decade.
While Tanjiro vs. Rui was a milestone for Demon Slayer, its importance to the series' popularity was eclipsed upon the release of the film Demon Slayer: Mugen Train. Unlike many other movie adaptations of popular shonen anime series, like a couple of non-canonical Hunter x Hunter films, for example, Mugen Train is a direct continuation of Demon Slayer's story and will be required viewing in order to understand the series' second season. There's arguably no greater sign of the Demon Slayer franchise's present-day popularity in Japan than the success of Mugen Train, which broke a Japan-wide record upon its release by earning 10 billion yen faster than any other release in history.
That said, the movie has only been available in Japan and some nearby countries since its release in Japanese theaters in October 2020. However, that's soon set to change, as detailed in an announcement by the film's US distributor Funimation regarding its first North American release date.
Demon Slayer: Mugen Train is finally debuting stateside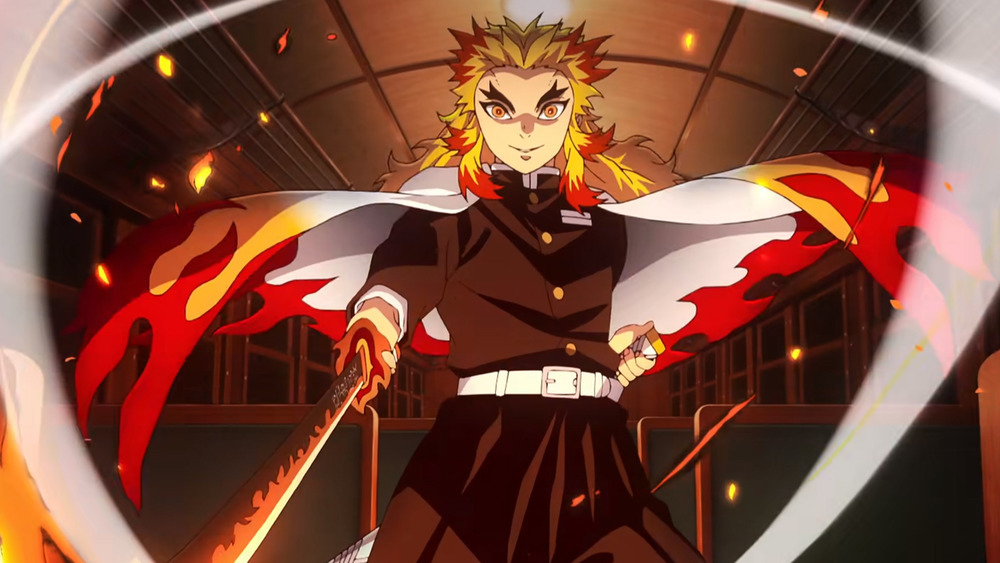 Toho/Aniplex
It's not despite but likely because of the fact that Demon Slayer: Mugen Train became the highest-grossing film in Japanese history that its North American release has been in flux for so long. Given that ongoing pandemic conditions have necessitated that movie theaters remain closed across the US and Canada, revenue from a theatrical release would have consequently been negligible in recent months. As vaccine distribution began ramping up, however, the film's US distributor Funimation shared both theatrical and digital release dates for Mugen Train's debut in the United States and Canada.
Demon Slayer -Kimetsu no Yaiba- The Movie: Mugen Train, is it's titled in full, will first be first released in North American theaters on April 23, 2021. The film will screen in standard as well as IMAX and 4DX versions in theaters that support those formats. Fans interested in seeing Mugen Train in theaters can purchase tickets starting on April 9. Mugen Train will then become available digitally on June 22, 2021, through the PlayStation Store, Apple TV, Google Play, the Microsoft Store, Vudu, and Amazon.