Why The Friendships In The Gossip Girl Revival Have Fans Scratching Their Heads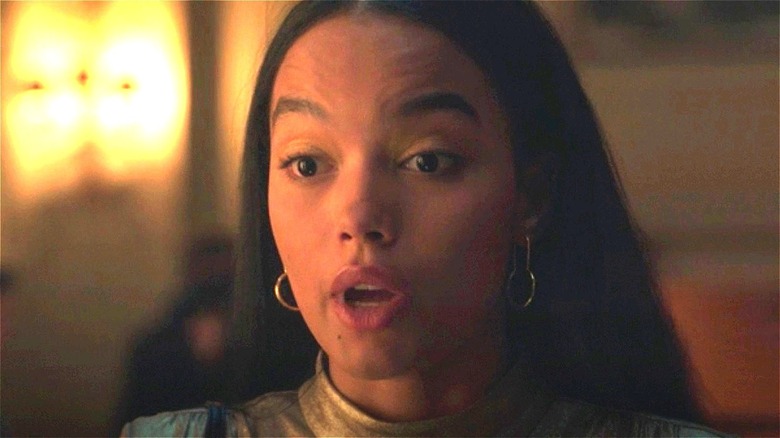 HBO Max
"Gossip Girl" is back, and the reboot already has controversy and fan theories attached to it. Based on the original, ultra-popular series of the same name, the "Gossip Girl" revival is a modern-day version of its predecessor, complete with a much more diverse cast (and arguably better outfits).
While the new characters relate to the originals, they're also a representation of Gen Z culture. There's the queen bee of the Constance Billard school, Julien Calloway (Jordan Alexander); Julien's half-sister Zoya Lott (Whitney Peak); the socially conscious Otto "Obie" Bergmann IV (Eli Brown); Maximus "Max" Wolfe (Thomas Doherty), the flirt; Audrey Hope (Emily Alyn Lind), who's dating Akeno "Aki" Menzies (Evan Mock); and Luna La (Zión Moreno) and Monet de Haan (Savannah Lee Smith), who are passionate about maintaining the social order at their prestigious school.
Though the main cast is meant to be a tight-knit group of friends, some eagle-eyed fans noticed that some of the friends appear to be much closer than others. Here's why the "Gossip Girl" friendships have fans scratching their heads.
Not all friendships are created equally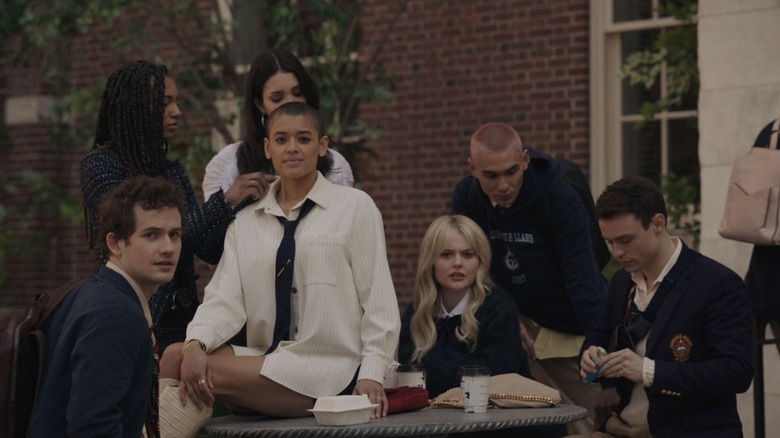 HBO Max
In the dedicated "Gossip Girl" subreddit, fans of the original series as well as the revival are already sharing their theories, questions, and concerns. A current thread makes an intriguing point about the main cast's friendship dynamics. The original poster, u/secretloser96, listed the various relationships and pointed out that some characters seem closer than others.
While Julien, Monet, and Luna appear to operate mainly as business partners maintaining Julien's social media following, Julien and Audrey share a huge hug once they're reunited and appear to have a deeper connection to their friendship. Julien and Max share a friendly French-esque cheek kiss, but not much more is revealed about their dynamic so early on — on the other hand, Max blatantly flirts with both Audrey and Aki, suggesting the three may be entangled in a very personal way in the future. Aki and Obie clearly have a close friendship and have natural banter. And finally, Monet and Luna appear to be inseparable, though they don't show much of any personal interest in the rest of the group apart from Julien.
As u/secretloser96 summarized, "it's interesting that for people who 'have known each other since they were born; they almost seem to be in each other's orbit more out of convenience than anything."
Stay tuned for more secrets, romances, and drama to be revealed on HBO's "Gossip Girl" reboot, which is now airing.