Kevin Feige Addresses The Future Of These Black Widow Characters In The MCU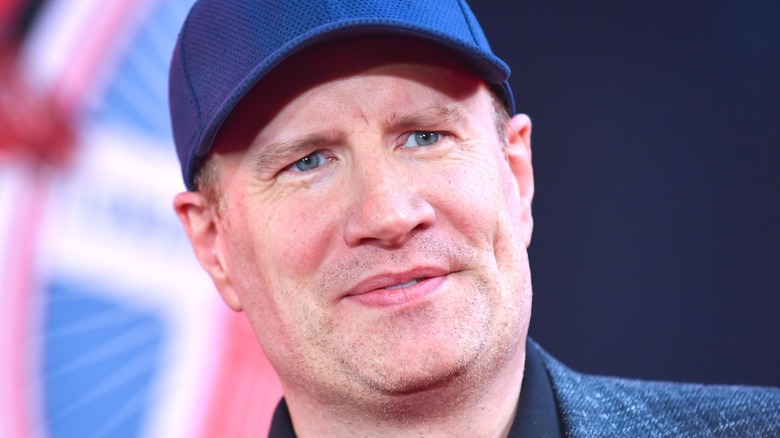 Shutterstock
Scarlett Johansson began her journey as Natasha Romanoff in 2010 with "Iron Man 2." More than a decade later, Johansson is likely moving on from the MCU permanently with the release of her solo movie, the long overdue "Black Widow." The film takes place between "Captain America: Civil War" and "Avengers: Infinity War," weaving the story of Romanoff's families, both past and future.
We already knew that Romanoff would meet her (likely) permanent demise while seeking the Soul Stone on Vormir during "Avengers: Endgame." In addition to giving Johansson and Romanoff a final send-off in the form of her own movie, "Black Widow" also seemed destined to introduce the character who would take on the Black Widow moniker next — Natasha's sister Yelena Belova (Florence Pugh).
And, indeed, after the credits rolled on "Black Widow," the final scene we see is of Yelena at her sister's grave, being visited by Valentina Allegra de Fontaine (Julia Louis-Dreyfus) aka Madame Hydra. We find out in that scene that Yelena is already working for de Fontaine and is about to go on the hunt for Hawkeye (Jeremy Renner), thus confirming her continued presence in the MCU.
However, Yelena isn't the only family member of Natasha Romanoff's who we meet during "Black Widow," and it's worth asking — are Natasha's surrogate mom and dad also destined to reappear in the MCU? None other than MCU head honcho Kevin Feige has the answer to this question.
Getting (most of) the whole family back together again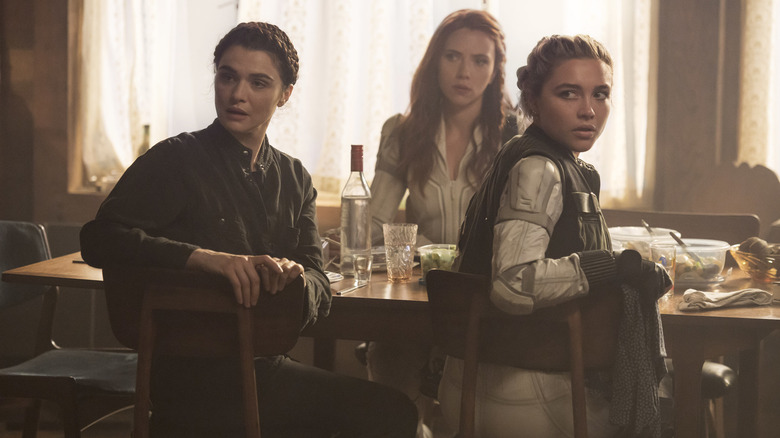 Marvel/Disney
"Black Widow" starts by introducing us to the surrogate family Natasha and Yelena have while pretending to be Americans as kids. Their father, Alexei Shostakov (David Harbour), is actually the Russian equivalent of Captain America, the Red Guardian. And their mother, Melina Vostokoff (Rachel Weisz), is a scientist who specializes in chemically-induced mind control. By the end of "Black Widow," it's clear that, while the family unit was meant to be an op and not real, all four fake members grew to become the real thing.
So, with Natasha Romanoff long dead and Yelena set to maybe join up with the Dark Avengers, what is to become of Melina and Alexei — will we ever see either of them again?
"It is always the intention that when characters come in, and great, great actors come in to the universe, if we have a great time with them, the audience did, that you always want to see them again," Kevin Feige revealed during an interview with the D23 Inside Disney Podcast. "I think it's a safe bet that we definitely want that to happen."
It's not surprising to hear Feige say this, given how careful the MCU is set up both in terms of its stories and its casting. Both Harbour and Weisz have their own enormously popular franchises ("Stranger Things" and "The Mummy" respectively), making them highly sought-after talents. To bring them into the MCU makes sense, to take them out after only one outing would be madness, but at least now we know for sure. Melina and Alexei will be back — it's not a question of if, but of when.
"Black Widow" is in theaters and streaming on Disney+ Premium now.