Fans Of The iCarly Reboot Just Got The Best News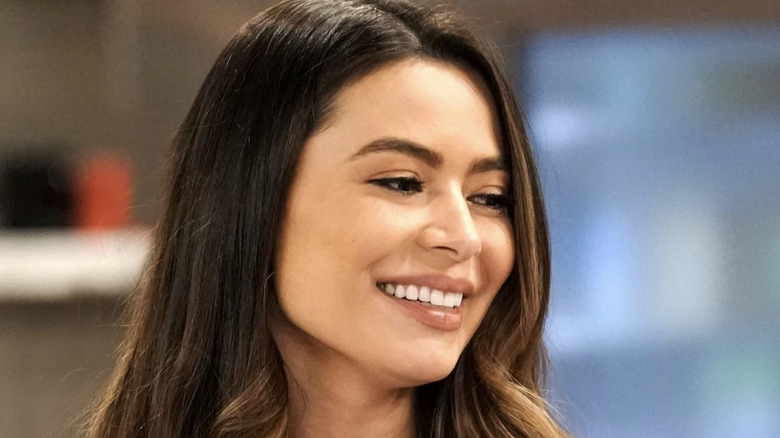 Paramount+
When it was announced that the Nickelodeon sitcom "iCarly" that ran from 2007 to 2012 was coming back with a revival on Paramount+, people were hesitant to support the show. These days, there continue to be more and more reboots and revivals of old popular shows — case in point, HBO Max's new reboot of "Gossip Girl" — but they aren't always successful. Thankfully, when the first season of the "iCarly" revival premiered on June 17, 2021, people loved the new take on the old classic, and it continues to impress as Season 1 airs more episodes. 
The new show features Miranda Cosgrove reprising her role as the title character, Carly Shay, while Jerry Trainor and Nathan Kress also return to their roles as Spencer Shay and Freddie Benson, respectively. Now 26 years old, Carly returns to Seattle and decides to relaunch her famous web show, with the help of both new and familiar faces. The revival series currently has a 100% on Rotten Tomatoes based on seven critics' ratings, with Jordan Moreau of Variety writing that "the revival feels like catching up with a childhood friend and sharing in the challenges of adulthood, without shedding any of the humor or personality from when you first met." 
For Paramount+, it turns out that this is all enough to warrant more episodes, as it was just announced that the new "iCarly" has been renewed for Season 2 (via TVLine). The first season is only halfway through airing, but the streaming platform clearly has confidence in its continued success. Thanks to the renewal, fans have even more to be happy about as they finish up "iCarly" Season 1. 
iCarly is officially coming back for Season 2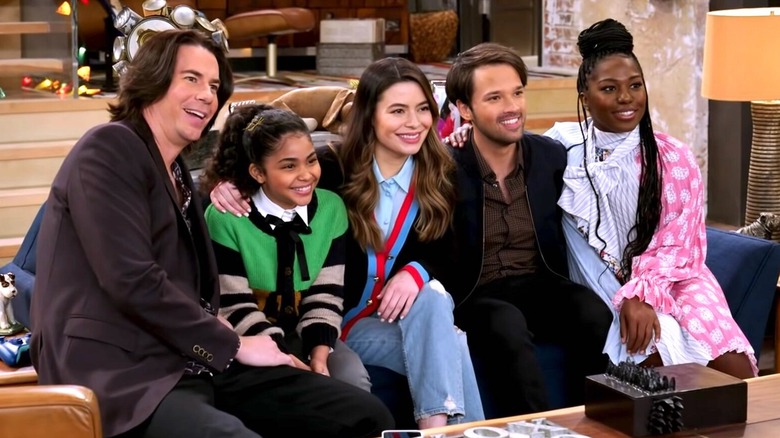 Paramount+
The fact that this announcement was made so early in Season 1's run just proves how much people like the new "iCarly." Alongside Cosgrove, Trainor, and Kress, the first season also features appearances from some other favorite characters of the original series, such as Mary Sheer as Freddie's helicopter mom Marissa Benson, Danielle Morrow as crazed iCarly super-fan Nora Dershlit, and Reed Alexander as Carly's nemesis Nevel Papperman. As for new characters, Laci Mosley plays Harper Raines, Carly's roommate and close friend, and Jaidyn Triplett plays Millicent Mitchell, Freddie's adopted stepdaughter, among others. The first season of the reboot has 13 episodes, with the finale airing on August 26, 2021 in the US. It will premiere in the Nordic countries and Latin America on July 30, 2021, as well as Australia on August 11, 2021. 
While there is very little information out about "iCarly" Season 2 yet, TVLine confirmed that production will start fall 2021 in Los Angeles, California. All of the main cast from Season 1 of the reboot are expected to return for the second season, and fans have high hopes that other favorites from the original run, such as Gibby (Noah Munck), will make an appearance. Jeannette McCurdy, who played series regular Sam Puckett in the original series, stated that she didn't return for the reboot because she was retiring from acting, but who knows, maybe she'll change her mind and appear in future episodes as well.