The Classic Nickelodeon Sitcom Everyone's Binging On Netflix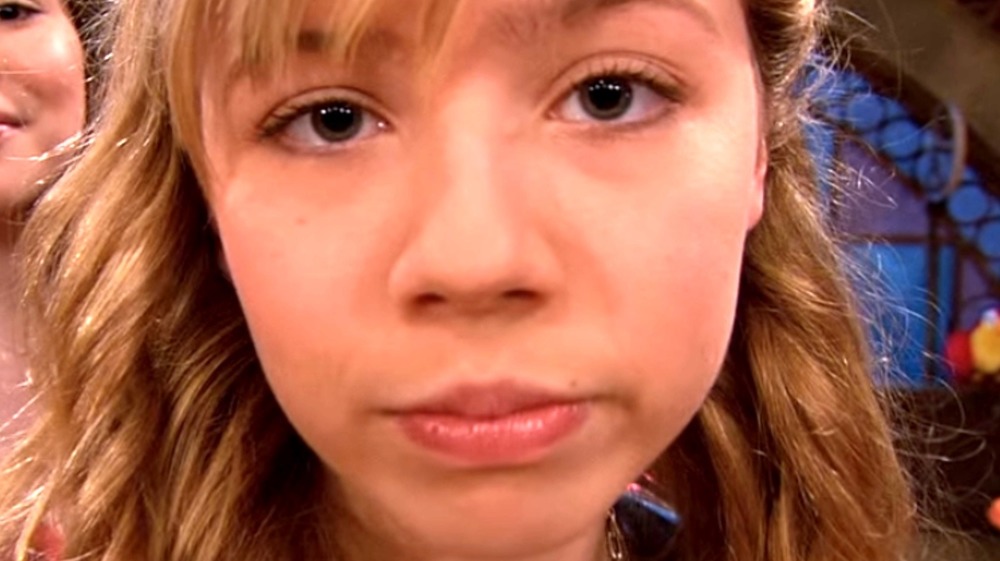 Nickelodeon
Netflix just keeps on giving and giving. While the streamer is delivering on its promise to release new original content every week of 2021, Netflix is also gathering an inventory of older television shows and movies that have a big following. This includes animated series like Avatar: The Last Airbender and its sequel Legend of Korra, along with classic teen romcoms like A Cinderella Story and What a Girl Wants. The list goes on and on, and nostalgic Netflix fans are loving it. Thanks to Netflix, even people who have never heard of these shows and movies before are getting a chance to see them.
Now, the streamer has added one more classic sitcom that fans of late-2000s Nickelodeon will definitely remember: iCarly. Running for six seasons from 2007 to 2012, the series stars Miranda Cosgrove as Carly Shay, an energetic teenager living in a loft apartment with her eccentric older brother Spencer (Jerry Trainor). With the help of best friends Sam Puckett (Jennette McCurdy) and Freddie Benson (Nathan Cress), Carly starts her own weekly comedy web series, and it gets pretty crazy from there. 
iCarly is now on Netflix as the revival show starts production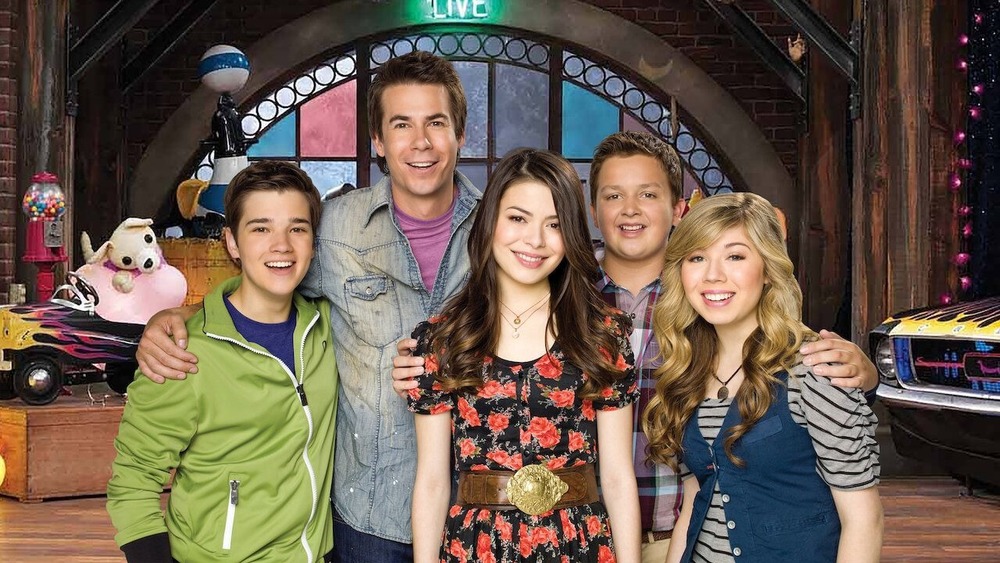 Nickelodeon
To say iCarly was a success for Nickelodeon would be putting it lightly. One episode even featured the now-on-hiatus boy band One Direction, a group that was a huge worldwide sensation at the time. Interestingly, iCarly started airing at the beginning of the YouTube craze, and the plot foreshadows the type of media that people would produce on the platform in the future. Sadly, some people never got to enjoy iCarly during its prime. But thanks to Netflix, they have a chance to binge the first two seasons now. 
On top of that, there's even more good news for iCarly fans, as it was recently announced that a revival series is in the works.
In December 2020, executive producer Jay Kogen — who has previously worked on hits like The Simpsons, Malcolm in the Middle, and the upcoming Punky Brewster revival – announced on Twitter that he was developing an iCarly revival series. Kogen is working on the project with Ali Schouten (Champions and Merry Happy Whatever), and they will both executive produce and serve as showrunners. The iCarly revival includes Cosgrove, Trainor, and Kress of the original cast reprising their roles, with no word yet on whether McCurdy will be back as Sam (via Deadline). 
The iCarly revival series will be released on Paramount+, the rebranding of the streaming service CBS All Access. Paramount+ is scheduled to go live on March 4, 2021, and will be a much-expanded version of the current service. There's no word yet on a possible release date, but according to an image of Cosgrove with the cast of her Instagram, it looks like the show is already starting production.