Some People Are Wondering If This Could Be HBO's Biggest Mistake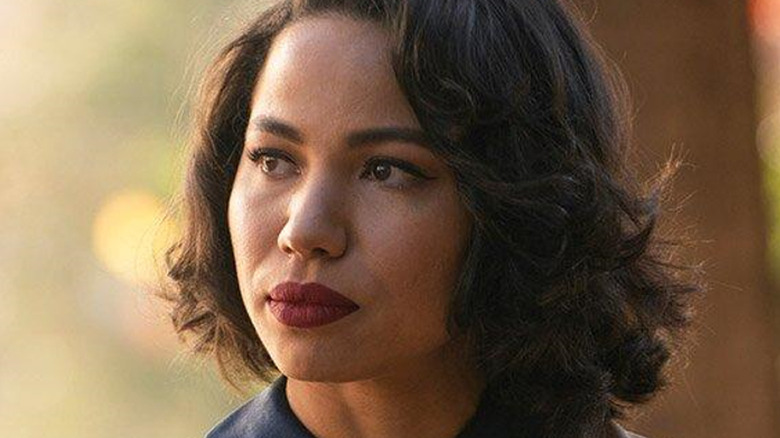 HBO
The nominations for the 2021 Emmy awards are out, and in a totally unsurprising move, HBO leads the pack with more nominations than any other network or streaming platform. Though two non-HBO shows — "The Mandalorian" and "The Crown" — are tied for most nominations received by a single series, HBO's 130 nominations add up to the highest combined total of all shows on one platform, beating out Netflix's 129 by a single nomination.
HBO's acclaimed miniseries "Mare of Easttown," for example, is nominated for 16 awards in total. Those include nods in major categories, like "Outstanding Lead Actress In A Limited Or Anthology Series Or Movie," for which series star Kate Winslet is in competition alongside "The Queen's Gambit" breakout Anya Taylor-Joy and Elizabeth Olsen in "Wandavision," among others.
"Mare of Easttown" is not the HBO series to net the most nominations, however. That honor goes to "Lovecraft Country," which received 18 nominations in total. Those include categories like "Outstanding Lead Actor In A Drama Series," for which Jonathan Majors is nominated, and "Outstanding Drama Series," for which the series will compete against the likes of "The Handmaid's Tale," "Bridgerton," and five other critically-acclaimed series. Since "Lovecraft Country" was canceled after the conclusion of its first and only season, the series' plethora of Emmy nominations has led some spectators to wonder if cancelling "Lovecraft Country" might have been a big mistake.
Lovecraft Country may have been too out-there for today's HBO audiences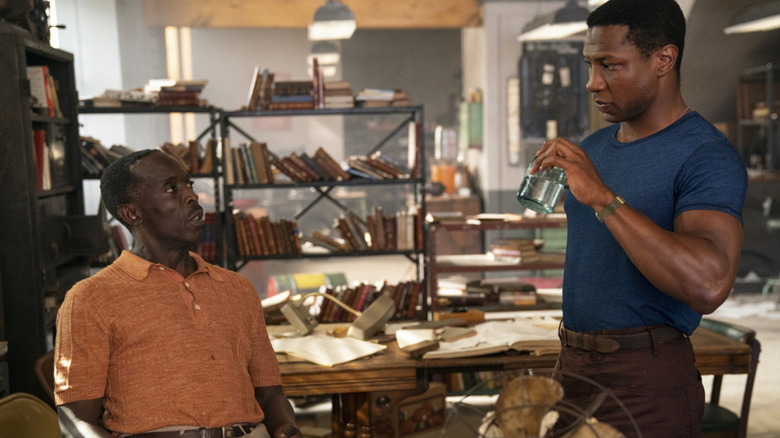 HBO
Outlets like Decider are now wondering if the cancellation of "Lovecraft Country" might be HBO's biggest mistake — and it's easy to see why people might think that.
The success of "Lovecraft Country" began not with the announcement of the 2021 Emmy nominations but in its raw viewership numbers during the time new episodes were premiering on HBO and HBO Max. The "Lovecraft Country" finale was watched by 1.5 million people in total (including other platforms), topping, for example, the total number of people that watched the "Succession" Season 2 finale. Meanwhile, "Succession" is continuing, and "Lovecraft Country" is not.
Ultimately, it very well might be that "Lovecraft Country" was just too weird for most HBO viewers — and the network's top brass. Showrunner Misha Green shared some of her notes for Season 2 to her personal Twitter account, revealing that it would have taken place in essentially an entirely new setting than that of its first season, which might have spooked HBO execs. Furthermore, Richard Plepler, the head of HBO when "Lovecraft Country" was greenlit, now works for Apple TV+, with whom Green now has a multi-year deal... which seems like more than mere coincidence.
Nevertheless, fans of the series like "Hair Love" director Matthew A. Cherry on Twitter and users on Reddit alike are continuing to question why HBO called it quits on what, by all appearances, was an unqualified success. For fans, they can still stream "Lovecraft Country" on HBO Max, and wait and see what Green, Majors, and the show's other players do next.