Why Did HBO Cancel Lovecraft Country?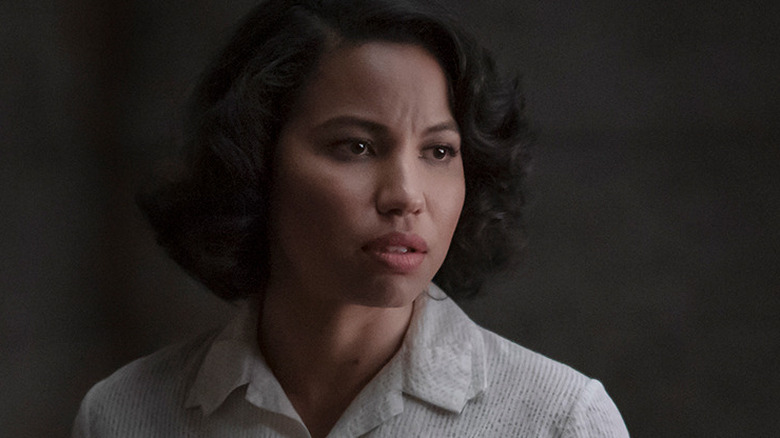 HBO Max
HBO Max's dark fantasy-horror tale "Lovecraft Country" was a hit for the streamer last fall.
Based on the book by Matt Ruff, the 10-episode series charts a road trip through segregated 1950s' America. Atticus Freeman (Jonathan Majors) is looking for his missing father with the help of his friend Letitia (Jurnee Smollett) and his uncle George (Courtney B. Vance), but racism and eldritch horrors threaten them at every turn. The series delves into the very real dangers of being a Black person in America, juxtaposing them with the imagined terrors inspired by the racist horror writer H.P. Lovecraft.
Jordan Peele and J.J. Abrams executive produced the series, along with showrunner Misha Green, who's also written for "Underground," "Heroes," and "Sons of Anarchy." Majors and Smollett, in particular, were praised for their performances. However, according to Deadline, HBO announced that it will not bring "Lovecraft Country" back for a second season.
Despite a Season 2 pitch, HBO chose to cancel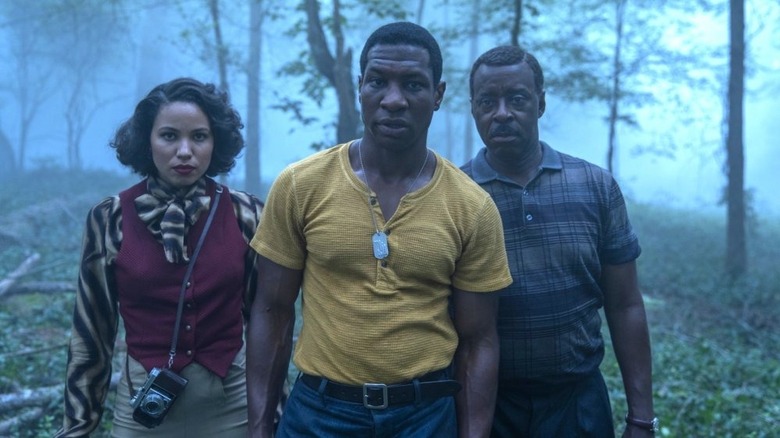 HBO Max
Ultimately, "Lovecraft Country" is based on a single book, so there is no more source material to fuel a second season. That hasn't stopped recent miniseries before, though — just look at the renewed "The Flight Attendant" and "Big Little Lies" — so showrunner Misha Green did work on a Season 2 pitch for HBO, Deadline reported.
However, despite that, HBO is still not going to develop a second season. The network didn't give an explicit reason but said, "We are grateful for the dedication and artistry of the gifted cast and crew, and to Misha Green, who crafted this groundbreaking series. And to the fans, thank you for joining us on this journey."
After the announcement, Green took to Twitter to say, "Wish we could have brought you #LovecraftCountry: Supremacy. Thank you to everyone who watched and engaged." She included a picture of her notes for Season 2 that depict a reimagined United States as the Sovereign States of America, with the title "The Next Generation." Unfortunately, her vision for the second season won't make it to the screen.