The Ending Of Virgin River Season 3 Explained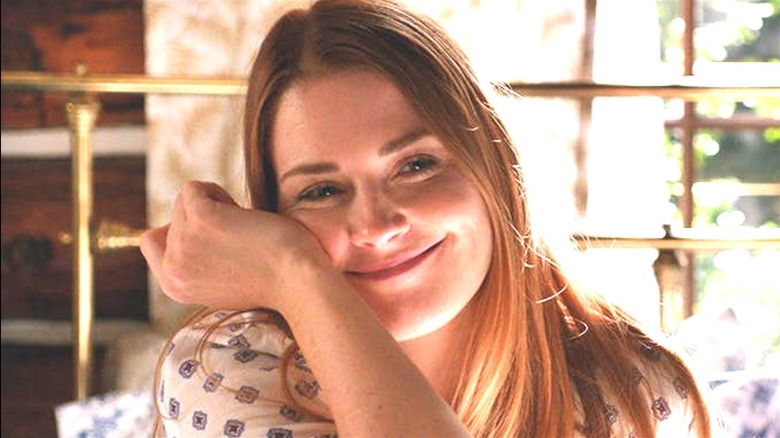 Netflix
Contains spoilers for "Virgin River" Season 3
Since first debuting on Netflix in December 2019, "Virgin River" has proven to be a beloved drama series and a reliable performer for the streaming service. Based on a long-running series of romance novels by author Robyn Carr, the show, which released its third season on July 9, stars Alexandra Breckenridge ("This Is Us") as Melinda "Mel" Monroe, a nurse practitioner and midwife who moves to the small town of the show's title looking for a fresh start.
As Mel gets to work assisting Doc Mullins (Tim Matheson) in Virgin River's small doctor's office, she soon finds friendship—and eventually romance—with Jack Sheridan (Martin Henderson), a ruggedly handsome former Marine who happens to be the owner of the town's only restaurant. While there are bumps in the road for Mel and Jack, their relationship is the backbone of the show, providing viewers with plenty of romance and domestic bliss, especially now that they're officially together and committed to one another as of Season 3. But that's not all there is to "Virgin River." The series features a supporting cast of characters that help bring the show's small town to life and infuse the narrative with plenty of drama.
"Virgin River" is part of Netflix's recent push into the romance genre alongside shows like "Sweet Magnolias" and the Emmy-nominated "Bridgerton." It's a comforting escape from the anxieties of the real world, delivering the right amount of romance, soap, and small town charm to keep its many viewers entertained. But if you're struggling to keep up with the latest development in Mel and Jack's relationship, or having trouble keeping storylines separate, here's what happened in Season 3, and what it could mean for the show moving forward should Netflix renew it for Season 4.
A new obstacle for Mel and Jack arises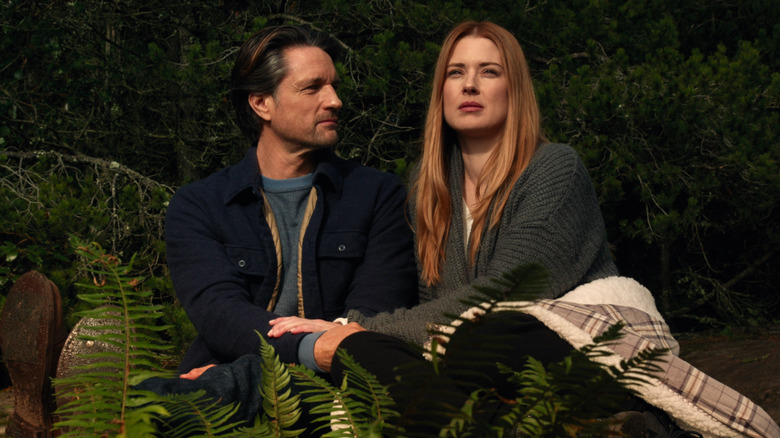 Netflix
Sometimes it feels like Mel and Jack can't catch a break, and their latest obstacle is a heavy one. Prior to Season 1, Mel lost both her husband (Daniel Gillies) and a child. The couple had struggled with infertility after their baby was stillborn, going through multiple rounds of in vitro fertilization to no avail. Early in Season 3, having processed her grief and in a good place with Jack, Mel tells him she wants to have a baby. However, Jack is hesitant, and it's easy to see why: He already has twins on the way with his ex-girlfriend (Lauren Hammersley) and feels unprepared, especially after his house burns down in the season premiere.
After further contemplation, Jack breaks things off with Mel because he doesn't believe he can give her what she wants, and Mel decides to undergo another round of IVF on her own using one of the remaining embryos from her IVF attempts with her late husband. Both of these decisions are reasonable given where these characters are at this time. But because "Virgin River" is a heartwarming drama, Mel and Jack quickly reconcile. However, as Jack prepares to propose in the finale, Mel reveals she's pregnant. Jack's excitement is evident, but short-lived, because Mel soon tells him he might not be the father.
While it's possible Mel's late husband is the father of her unborn child, it seems more likely Jack is about to become a father of three. Not only is he the father of Mel's child in the books upon which the series is based, but "Virgin River" is a romance that deals in satisfying comfort rather than overwhelming heartbreak. Even though there is plenty of drama to go around, Jack not being the father feels like a bridge too far for a show like "Virgin River" and Mel and Jack's destined happily ever after. We'll obviously have to wait until Season 4 to find out for sure, but we'd put money on these two lovebirds being just fine.
An arrest is made in Jack's shooting case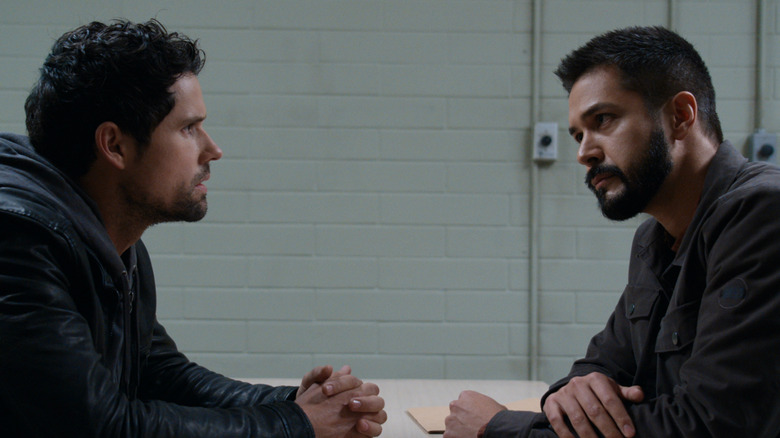 Netflix
The other main throughline of "Virgin River" Season 3 is about who shot Jack at the end of Season 2. While many fans (and Jack) initially assume his attacker was Calvin (David Cubitt), the drug dealer living outside of town, this is eventually proven incorrect. Jack eventually remembers that Brady (Ben Hollingsworth) stopped by the bar the night he was attacked, and the two fought. In the Season 3 finale, Brady is arrested by Mike (Marco Grazzini) in front of Brie (Zibby Allen), Jack's sister and Brady's romantic partner, after the gun that was used to shoot Jack was found in his truck. Despite the way things look right now, it seems rather unlikely Brady is Jack's attacker.
First and foremost, Brady has already proven himself to be — if not an altruistic or inherently good person — someone who wants to be better. He helped a young man escape in Season 2 rather than kill him, like he was ordered to do by Calvin. And his relationship with Brie this season has helped to soften the character. We learned more about his past, and that he's not the man we thought. If the writers were intent on making Brady the shooter, they needn't go through all that character development.
Perhaps the biggest red flag is that Brady has no motive to kill Jack. He wouldn't have done it for Calvin, and he's no longer working for him anyway. Jack and Brady were friends once upon a time, and while they've certainly had their differences, Brady has no reason to want to hurt Jack. Hopefully the show resolves this storyline early in Season 4 and we find out who really shot him so they can be brought to justice.
A devastating injury threatens to change everything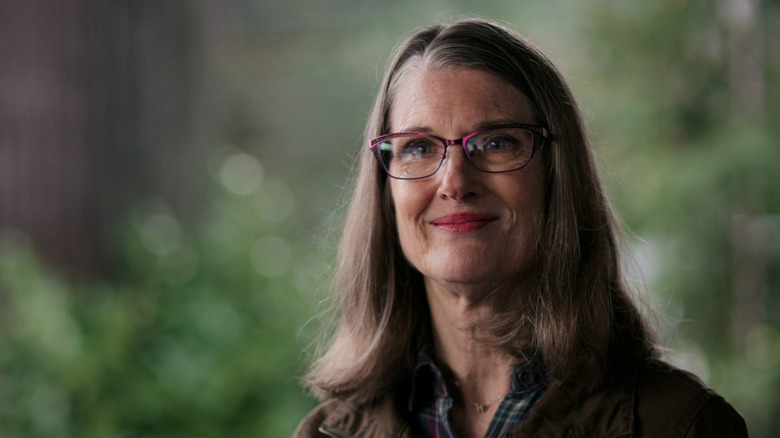 Netflix
There is plenty of drama that plays out on-screen in Season 3, but there was drama off-screen as well, due to COVID-19. While much of the show's cast was able to return, Annette O'Toole, who plays Hope McCrea, the town mayor and wife of Doc Mullins, was unable to be in Vancouver, British Columbia, for filming. The result is that Hope is said to be visiting an elderly aunt in South Carolina when a hurricane knocks out power and strands her there. The character appears a few times via FaceTime, but when Hope's best friend, Lilly (Lynda Boyd), dies from pancreatic cancer in the second half of the season, she books the first flight home.
Unfortunately, the bad news doesn't stop with Lilly's death. Thanks to a problematic rental car, Season 3 ends with Hope involved in a car accident, and she suffers a traumatic brain injury that will surely impact where the character goes in Season 4. Because all of this happens off-screen, though, the emotional impact is lessened. However, the writers did the best they could with an unfortunate situation. One's personal health is more important than any TV show, so it's hard to be too critical.
Looking ahead to Season 4, Hope's injury opens up several new storytelling pathways. It affects not only Hope and Doc, who had been planning to renew their vows, but the entire town, given Hope's position as the mayor. And much like how Season 3 focused on Jack's recovery after being shot in Season 2, Season 4 may focus on the emotional story of Hope's recovery and all that entails. It's a lot to take in, but "Virgin River" has proven it knows how to balance drama with romance to create a wholly enjoyable experience.