Jennifer Love Hewitt Almost Starred In This Classic Horror Film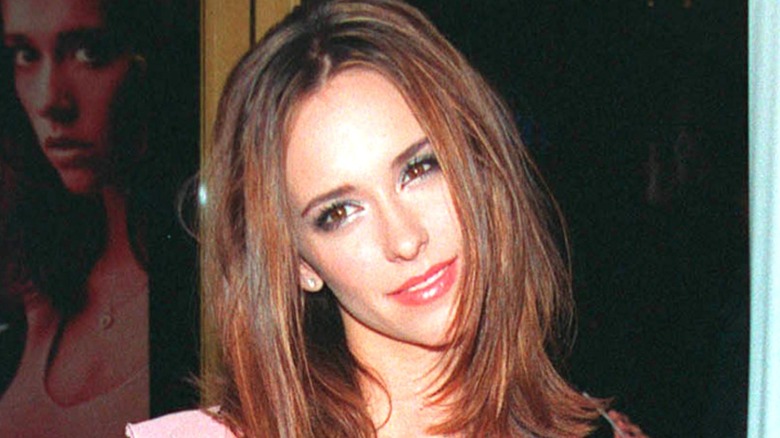 Shutterstock
From recording pop albums to starring on hit shows like "Criminal Minds" and "The Client List," Jennifer Love Hewitt has had a pretty varied career for someone only in her early 40s. For a time in the 2000s, she even starred in a number of Hollywood films at a very young age, including "Heartbreakers," "Garfield," and the Jackie Chan vehicle "The Tuxedo." Elle even noted that at Hewitt's peak, "every girl wanted to be her, and every boy had a poster of her on his wall."
This level of fame and admiration was also boosted by Hewitt starring on her own CBS series, "Ghost Whisperer." Hewitt played Melissa, a woman who uses her ability to communicate with ghosts to help resolve their problems on Earth and "cross over." The show ran for five seasons until CBS canceled it in 2010 (via Deadline).
Through "Ghost Whisperer," Hewitt proved she had plenty of chops to take on dark, supernatural themes — but, as it turns out, Hollywood saw that skill in her years before the series premiered in 2005. The actress was given the chance to take on the lead role in a famous horror franchise, though things didn't pan out.
 This is the truth about the hit horror film that could have starred Jennifer Love Hewitt.
Jennifer Love Hewitt was offered a role in The Ring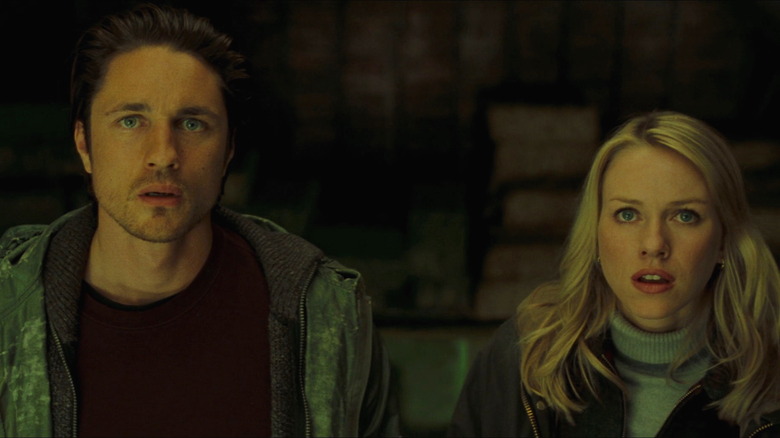 Dreamworks
Jennifer Love Hewitt was one of the actresses offered the lead role of Rachel Keller in 2002's "The Ring", Gore Verbinski's remake of Japanese horror film "Ringu" (via Creepy Catalog). While it's unknown why Hewitt turned down the role, it's possible that it came down to scheduling conflicts, as "The Tuxedo," the sci-fi action-comedy starring Hewitt and Jackie Chan, was released the same year "The Ring" was. On the flip side, Verbinski also said he didn't want any "big stars" to play Rachel and her ex-boyfriend Noah Clay (via Curse of the Ring), and circa 2002, Hewitt definitely qualified as one.
Either way, Hewitt ended up not playing the character of Rachel. Naomi Watts, fresh off "Mulholland Drive," landed the part instead. Martin Henderson, who would go on to play Dr. Nathan Riggs in "Grey's Anatomy," starred opposite Watts as Noah. 
Who knows? Maybe Hewitt would have had a very different career doing more horror and genre parts. Nonetheless, she's had a steady career in network television, including a role on "9-1-1" since 2018, while also raising a family of her own. Hewitt has also discussed her hope of landing a good romantic comedy someday: "That's still something that I really want to do and I'm constantly looking for. I have faith that one day I will find the right rom-com or it will find me" (via Vulture). If that never happens, at least we always have "Heartbreakers."