The New Outer Banks Season 2 Trailer Ramps Up The Intensity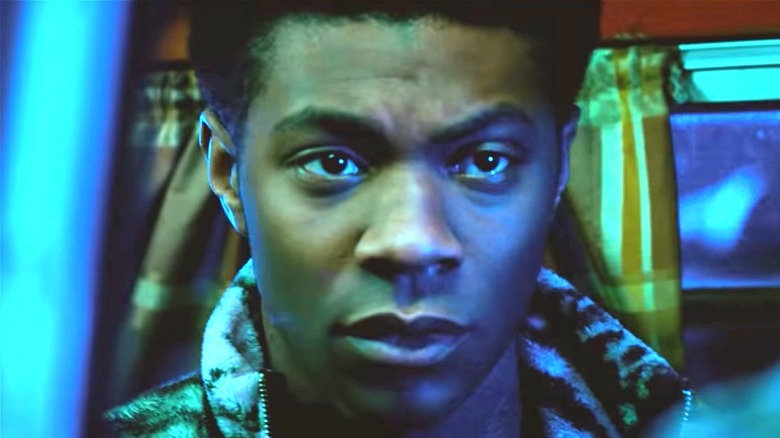 Netflix
When "Outer Banks" first hit Netflix in April 2020, the coming-of-age drama became a bona fide hit for the streaming service. The first season followed a tight-knit group of friends known as the Pogues as they searched for hidden treasure and member John B (Chase Stokes) formed a forbidden romance with good-hearted Kook queen Sarah Cameron (Madelyn Cline). By the end of the season, the Pogues discovered the treasure, only for it to be snatched away by Sarah's villainous father, Ward (Charles Esten).
Things escalated when Ward framed John B for the local sheriff's (Adina Porter) murder, causing John B and Sarah to flee from the cops and seemingly drown in a boating accident. Their friends were left thinking the lovebirds died, but in reality, they were rescued by another boat. In Season 2, John B and Sarah head to the Bahamas to recover the stolen treasure, while the rest of the Pogues hold down the fort and deal with plenty of their own drama at home. Ahead of Season 2's July 30 premiere date, Netflix has released a full-length trailer hinting at what's to come.
Pogue drama, treasure, and even more action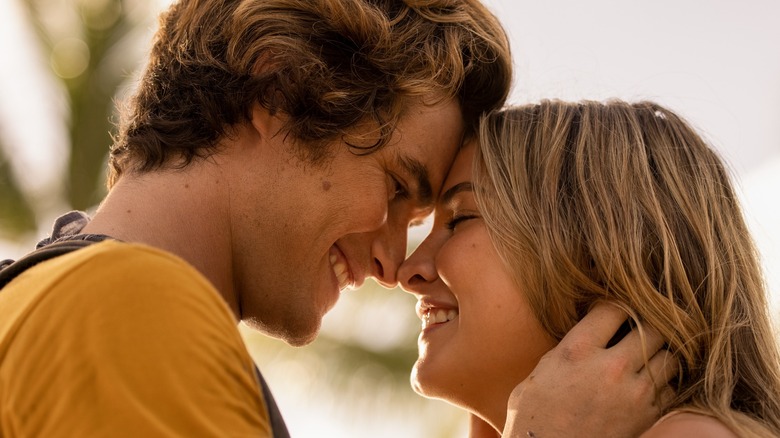 Netflix
The "Outer Banks" trailer wastes no time getting into the action, which seems even more intense than it was in Season 1. Following up on the finale of Season 1, the trailer opens as the remaining Pogues stage a funeral for Sarah and John B, as the pair are rescued from their capsized boat and soon go on the run as fugitives in the Bahamas. There's a shot of a $50,000 "wanted" poster accusing John B of first-degree murder, so things aren't looking too good at the beginning of the season. He's eager to clear his name, but as Ward points out, "If you think there's anything I wouldn't do, you haven't been paying attention."
However, there's still time for humor — in one moment, Sarah insists she's calling the shots, before remembering she can't actually drive a stick shift. Back home, tensions build between the Pogues and the Kooks, as Pope (Jonathan Daviss) ominously tells the group, "We've gotta find [the treasure] first." The rest of the trailer is a heart-thumping ride, as viewers see everything from the Pogues driving through a swamp to John B and Sarah jumping off a boat in the ocean. One thing is for sure: Season 2 is bound to change everything for the "Outer Banks" gang.
"Outer Banks" Season 2 is scheduled to debut on Netflix on July 30.