Watch This Before You See The Fear Street Trilogy
This content was paid for by Netflix and created by Looper.
Welcome back to Shadyside, "Fear Street" fans! R.L. Stine's hit teen novels are finally getting the feature film treatment they deserve in a three-week summer spectacular at Netflix, and if you're a fan of things that go bump in the night, this is one fright film series you will not want to miss. That's right: Horror fans are in for a triple treat when not one, not two, but three "Fear Street" films arrive on Netflix in the month of July.
For those who grew up on Stine's books, you already know that there's always something terrible afoot in Shadyside, Ohio. The small village even boasts the nickname "Killer Capital of the USA," thanks to all the bloodshed. The murderous mayhem isn't a one-off event, either. In the "Fear Street" trilogy, macabre events plague the community over several centuries, leading an intrepid group of teens to try and put an end to the madness once and for all.
Before you strap in for a three-week summer vacation to this terror town, here's a look at everything you need to know about the upcoming "Fear Street" films.
Three centuries of chills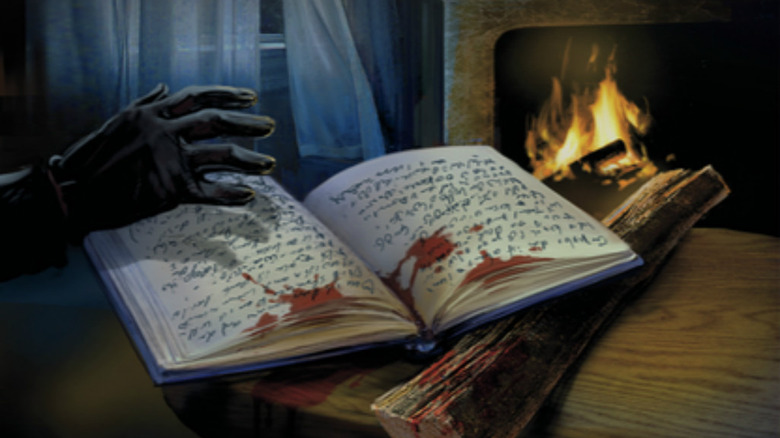 The "Fear Street" films premiere on the first three Fridays of July, starting on July 2. "Part 1" takes audiences to 1994, when Shadyside is rocked by a series of slayings that add to its longstanding history of brutal massacres. This time, a group of kids step up to fight back after discovering a mysterious connection between the killings — and begin to suspect that they may be the next victims. On the plus side? The sole survivor of a previous murder spree may just be their secret weapon.
"Part 2," which drops on July 9, takes place in 1978, when a spirited color war at Camp Nightwing turns into a bloodbath. And, finally, "Part 3," which arrives on July 16, goes back to 1666, showing us why Shadyside's mascot is the Witches by telling the tale of a colonial-era trial that doomed the town to be cursed forevermore.
While each "Fear Street" movie is unique, three stories are intertwined. Not only do the resourceful teens at the center of the action look back at how Shadyside became such a horror haven, but they use their newfound knowledge in order to chart a more hopeful course for the future. That's the idea, anyway. Whether or not these kids can break the curse that has cost so many lives, or if they'll just doom themselves while trying, remains to be seen.
Generations of talents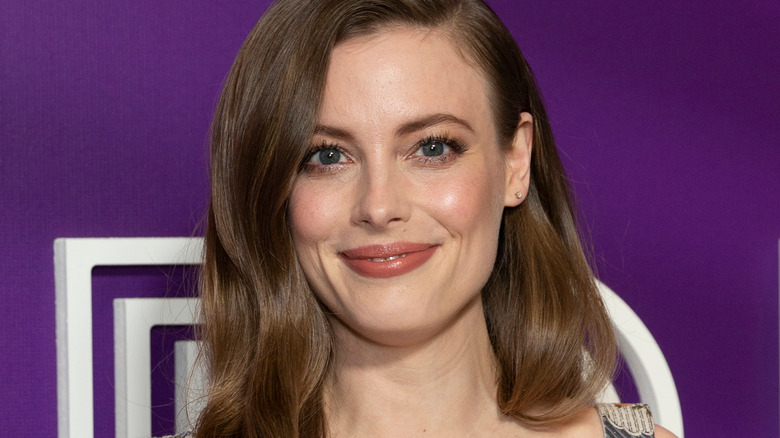 Shutterstock
Chances are that you'll recognize quite a few of the faces on-screen in the "Fear Street" films. Gillian Jacobs, who you might know from her work in series like "Community," "Love," and "Invincible," stars in the trilogy as C. Berman, the only survivor of the Camp Nightwing massacre, and a source of advice on how to stop — or, at least, survive — the newest batch of slayings.
Kiana Madeira also stars in the pic as Deena, one of the resourceful teens who tries to stop the ongoing splatterfest. You may have previously seen Madeira as Julia Wilson in the Canadian sitcom "Really Me," as Spencer Young in "The Flash," as Angel Trujillo in "Sacred Lies," or as Moe Truax in the shoplifting drama "Trinkets." Olivia Welch, who played Amelia in the miniseries "Unbelievable," stars in "Fear Street" as Samantha Fraser, another one of the teens caught up in the madness.
Meanwhile, Benjamin Flores, Jr. appears as Josh, a smart and internet-savvy kid who knows a thing or two about conspiracy theories — and, more importantly, his hometown's horrific history. Flores previously starred as Morris the Kid in "Ride Along" and as Dariush in the '80s adventure throwback "Rim of the World." You may also have seen him on TV as Louie Preston in "The Haunted Hathaways" and Eugene in "Your Honor." He's also leant his voice to the animated Netflix family series "Jurassic World: Camp Cretaceous."
Meanwhile, Sadie Sink stars in the second camp-centric "Fear Street" installment. Sink is best known as Max Mayfield in "Stranger Things," but she also starred as Young Lori in "The Glass Castle," Haley in the horror movie "Eli," and Suzanna Ballard in "American Odyssey." Rounding out the films' casts are Ashley Zukerman as Sheriff Nick Goode, Fred Hechinger as Simon, Julia Rehwald as Kate, Jeremy Ford as Peter, Emily Rudd as Cindy Berman, McCabe Slye as Mad Thomas, Darrell Britt-Gibson as Martin, and Maya Hawke in a mystery role.
All three films were directed by "Honeymoon" and "Scream: The TV Series" helmer Leigh Janiak, who also co-wrote the screenplays alongside writing partner Phil Graziadei. You'll have to wait until the summer to learn more about how these different characters and time periods come together, but brace for a bloody good time when the "Fear Street" trilogy arrives on Netflix this July.