Ryan Murphy Reveals Theme Of Next American Horror Story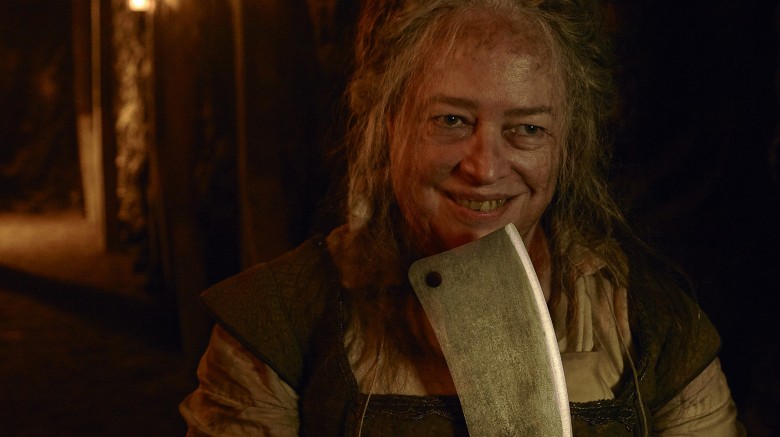 We finally know what Season 7 of American Horror Story will focus on, and this could be the most terrifying season of all. The subject? Politics.
While speaking on a recent episode of Watch What Happens Live with Andy Cohen, series creator Ryan Murphy revealed his inspiration for the new season will be the recent 2016 election that ended with President Donald Trump moving into the White House. Murphy said he doesn't have a title yet, but the theme will be "about the election that we just went through." When asked if a version of President Trump could actually be a character, Murphy would only reply "maybe." The new season is set to begin shooting in June.
Aside from Murphy's details here, information on Season 7 is pretty much nonexistent. Murphy has said he plans for the new story to be set in the modern era, which fits with the election theme. At the moment, the only announced cast members for Season 7 are American Horror Story stalwarts Sarah Paulson and Evan Peters.
For fans still wanting the epic crossover season teased a while back, don't worry, they still have plenty of time to do it. The series has already been renewed all the way through Season 9, so Murphy & Co. could tackle a crossover season in 2018 or 2019. If Murphy is keen on doing a topical season based on politics, the transition to a new president as America is fresh off the election seems like the opportune time. As for how Murphy will make politics (even more) terrifying? That we don't know, but having the presidential election filtered through the lens of American Horror Story could certainly make for one interesting show.
The seventh season of American Horror Story will debut this fall, likely around late September or early October.