Whatever Happened To Mateo Cruz On Criminal Minds?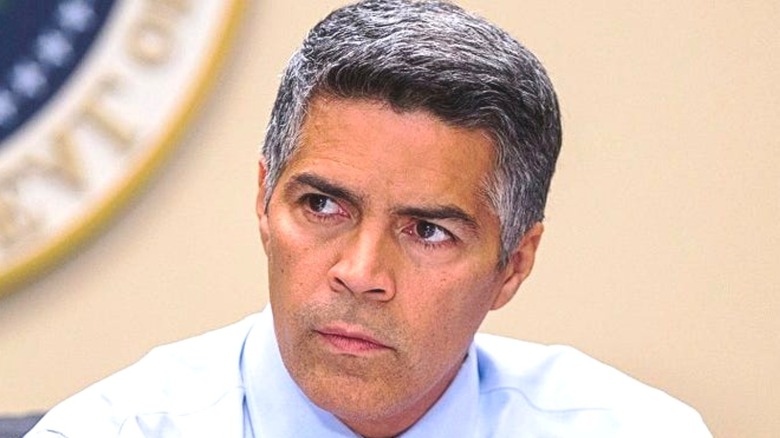 CBS
"Criminal Minds" remains one of the most successful shows ever to appear on television. The series, which followed the FBI's Behavioral Analysis Unit (BAU) for 15 seasons, has a very loyal following of fans who no doubt continue to enjoy to watch — and rewatch — the show's staggering 323 episodes.
Like most shows about law enforcement, bureaucracy plays a significant role in the series, and butting heads with higher-ups is frequently a source of tension for the BAU team. For the show's first eight seasons, the team answers to BAU Section Chief Erin Strauss (Jayne Atkinson), with whom Agent Hotchner (Thomas Gibson) is often at odds. However, Strauss ultimately becomes a friend to the team until the end of Season 8, when, sadly, Strauss becomes one of the many agents targeted by an unsub and is poisoned to death.
After her untimely death, Mateo Cruz (Esai Morales) joined as the new BAU Section Chief, and immediately showed his full faith in the team. However, the character only sticks around for Season 9 and one episode of the short-lived spin-off "Criminal Minds: Beyond Borders." His sudden disappearance from the series has left many fans wondering about what happened to him.
Mateo Cruz likely continued working overseas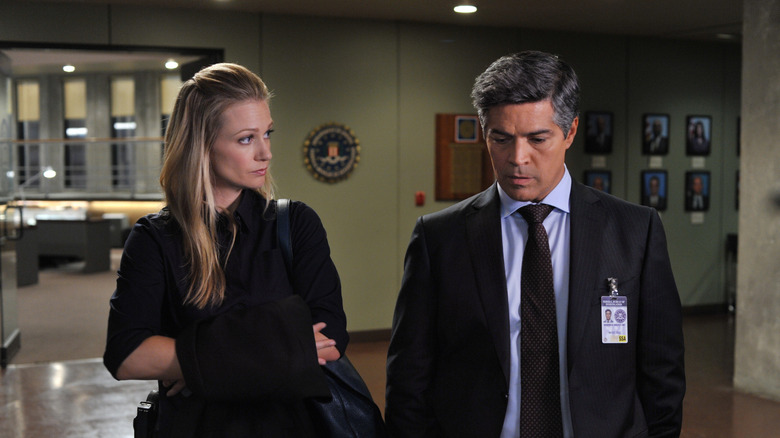 CBS
As documented on the "Criminal Minds" Fandom site, Agent Hotchner mentions in the Season 10 premiere that Mateo Cruz is overseas on assignment, which we see later in the season for the back-door pilot for "Criminal Minds: Beyond Borders," and one episode of the spin-off itself. However, after these appearances, Cruz is never seen or mentioned again.
Redditor u/CJaneNorman also asked about Cruz's disappearance on the "Criminal Minds" Subreddit, and some fellow users had some explanations, largely suggesting that scheduling issues with actor Esai Morales are what led to the character's sudden departure. Morales, a highly accomplished actor, appeared in many other projects around the same time of his role on "Criminal Minds," including "The Brink," "From Dusk Til Dawn: The Series," and "How To Get Away With Murder," so it's quite plausible he simply wasn't available to continue on the show.
However, his character's disappearance was less of an issue when Assistant Director of National Security Linda Barnes (Kim Rhodes) shows up in Season 13 as the new boss and tries to restructure the BAU. The writing team at "Criminal Minds" has never shared definitively what happened to Cruz, so it's up to dedicated fans to theorize where the character ended up. However, we think it's likely the agent continued his work overseas, chasing unsubs wherever the job led him.