Hamilton's 12 Emmy Nominations Are Raising Some Eyebrows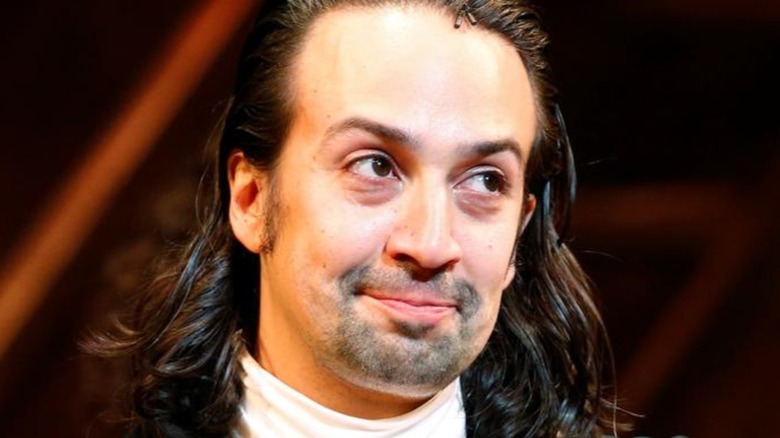 Disney+
The musical phenomenon "Hamilton" hit the stage in February of 2015 and immediately caught on as one of the biggest productions of all time. Originally starring the man who wrote it, Lin-Manuel Miranda, the show tells the story of United States Founding Father Alexander Hamilton from the time he was a young man until he was killed in 1804. Joined by a troupe of talented performers, catchy songs that bring together show tunes and hip-hop, and several iconic lines, it should come as no surprise that "Hamilton" has cultivated such widespread popularity.
As one would imagine, "Hamilton" has earned its fair share of accolades over the course of its captivating tenure. In 2015, it swept the Lucille Lortel Awards and the Drama Desk Awards, and that was just the off-Broadway rendition. By 2016 it was a bonafide Broadway production that took the Tony Awards by storm — securing Best Musical, Best Original Score, Best Actor in a Musical, and several more. It even won a Grammy Award for Best Musical Theater Album, and Lin-Manuel Miranda earned the Pulitzer Prize for Drama that same year.
This is just a small sampling from the famed musical's trophy case, and it may be poised to add even more. Now over half a decade beyond its debut, "Hamilton" has landed 12 2021 Emmy Awards nominations, but not everyone is singing its praises this time around.
Are Hamilton's 2021 Emmy nominations justified?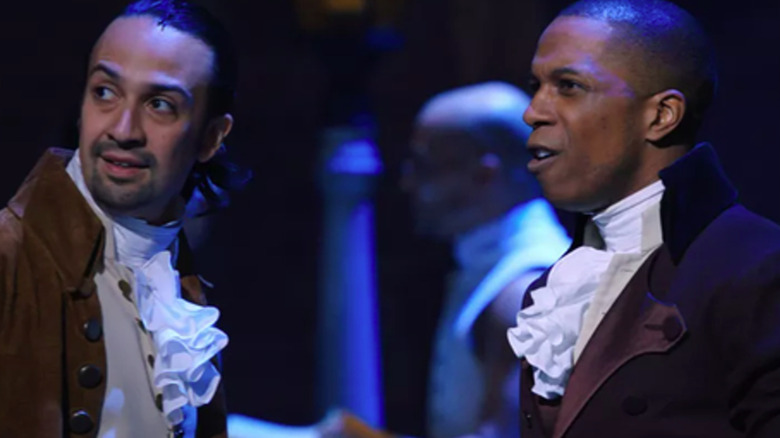 Disney+
No matter how you slice it, "Hamilton" is a pop-culture juggernaut and will remain as such for some time. Thanks in large part to its mid-quarantine arrival on Disney+ in 2020, it has more eyes on it than ever before, and its fanbase has yet to shrink. With this in mind, it makes sense for the production to have landed 12 Emmy nominations this year until you look into the facts of the situation. The evidence more than calls into question whether or not "Hamilton" is deserving of so many nominations, as pointed out by AV Club.
Right out of the gate, it's important to recognize that the two segments comprising Disney+'s "Hamilton" special were filmed roughly five years before its arrival on the streamer. This makes its presence at the Emmys a bit odd, especially bearing in mind that seven of its cast members are up for various awards — tipping the scales against the newer competition. Yes, the players involved in "Hamilton" are highly talented and worthy of appreciation, but that reverence now comes at the expense of talented actors whose latest efforts are being stifled.
Aside from its age, another issue with the Emmys' love for "Hamilton" stems from its classification. The musical has been labeled as both a TV movie and variety special, which Vanity Fair explains is a matter of technicality. The feature-length runtime made it so that its cast falls under the TV movie categories, while the format of "Hamilton" itself prompted its designation as a variety special. This makes for some very odd dynamics as far as the nominee fields go that will certainly keep people talking in the weeks leading up to the ceremony.
So, is the inclusion of "Hamilton" in the 2021 Emmy Awards lineup justified? It's certainly a topic that's generating a lot of chatter, and it stands to reason its appearance will be a point of contention in the days to come.