Carla Gugino Reveals What Surprised Her Most About Gunpowder Milkshake - Exclusive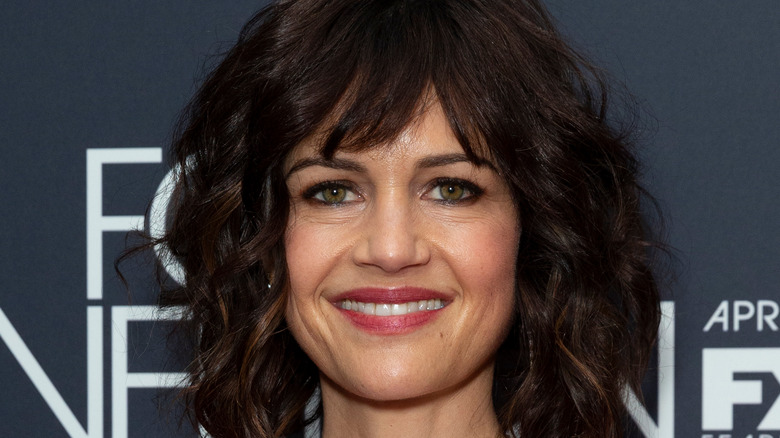 Shutterstock
Out now on Netflix is "Gunpowder Milkshake," an action-crime thriller with a major distinction: In what may be a first for this genre, all five leading roles are played by women. And what women they are: Leading the pack is "Jumanji" and "Guardians of the Galaxy" star Karen Gillan, along with Lena Headey from "Game of Thrones," Michelle Yeoh from "Star Trek: Discovery," Carla Gugino from "The Haunting of Hill House" and Angela Bassett from "Black Panther."
The plot follows Gillan's character, Sam, who was trained almost since childhood to become an assassin for a vast criminal organization known as The Firm. Her mom, Scarlet (Headey), used to work for The Firm in the same job, until she had to go on the run when Sam was a kiddo and leave her daughter in the hands of The Firm's chief executive, Nathan (Paul Giamatti).
When a job goes wrong for Sam and she finds herself protecting an innocent eight-year-old girl from both The Firm and a rival crime syndicate, she turns first to her mother for help, and then to the Librarians: three former killers (Gugino, Bassett, Yeoh) who provide the weaponry for The Firm's operatives, but have no love for the organization itself.
How these powerhouse women pull together is at the core of "Gunpowder Milkshake," but Carla Gugino tells Looper that having five women headline an action film isn't the most surprising thing about this whole project: "We were all sort of marveling, like, wait a minute ... how could this be?"
The cast was a big incentive to join the film for Gugino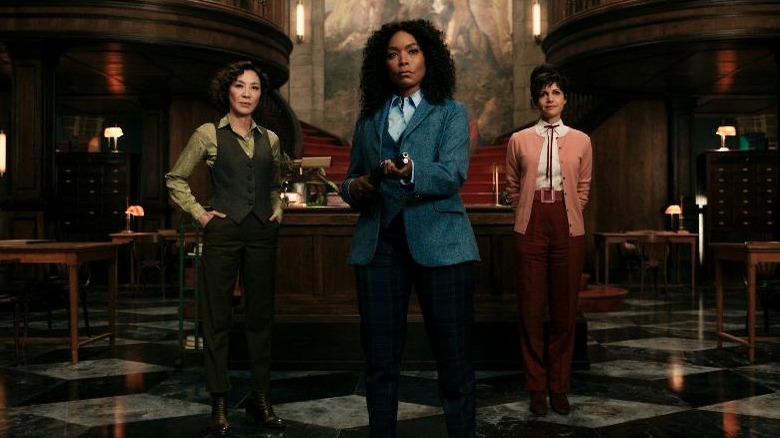 Netflix
Gugino says that once she began to find out who else was in the cast, she was eager to take the role of Madeline, the Librarian who actually seems the most interested in books and reading (even if she hides guns inside some of the library's volumes).
"It was very helpful," she elaborates. "Lena and Karen were on board. I think Angela, Michelle, and I were all coming on board around the same time. So yeah, there's no doubt that it was — as we know, everything is in its interpretation. So once I started picturing these women playing these roles, it was sort of like, absolutely, let's go do this."
The actress — whose own career stretches from the "Spy Kids" franchise in the early 2000s to superhero epics like 2009's "Watchmen" to tales of psychological terror like 2017's "Gerald's Game" — also suggests that the nature of the movie itself needed the particular cast that director Navot Papushado assembled.
"Navot had a very strong idea of what he wanted it to look like and feel like, and it was always meant to be larger than life," says Gugino about the film, which takes place in a "John Wick"-esque alternate reality. "But I think what was also key, and I think he chose the right people for it, was that it was imperative that the performances be grounded in a certain kind of humanity and simplicity, so that the world around it can be that big."
"Gunpowder Milkshake" is streaming now on Netflix.