Everything You Need To Know About The Obamas' Blackout Love Stories On Netflix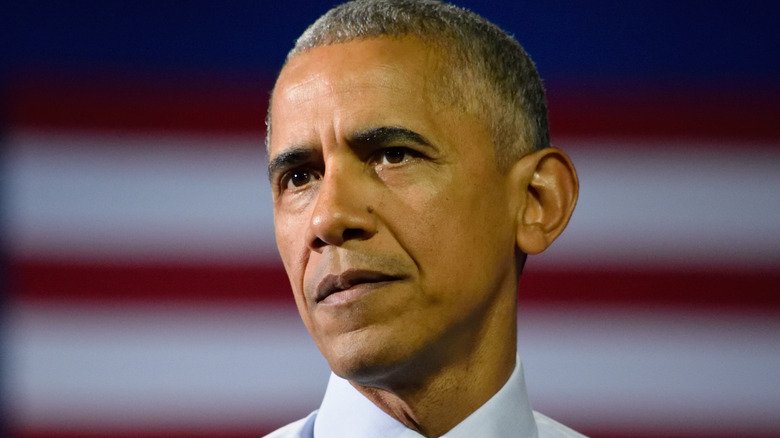 Shutterstock
Since leaving the White House, Barack and Michelle Obama have been prolific production partners for Netflix, shepherding documentaries and other projects that they are personally passionate about. Now, the Obamas are preparing a scripted project for the streamer through their production company Higher Ground. Higher Ground is partnering with Temple Hill, who produced "Fatherhood", for a scripted TV and film project called "Blackout." 
The project is described as a film and TV "event" that will involve six different love stories, each of which will be penned by a different writer. The combination of film and TV means that some of the six stories could wind up in a film, while others could become stand-alone TV episodes. According to a source speaking with The Hollywood Reporter, that doesn't necessarily mean that there are plans to create an entire universe out of these stories — at least not yet. For now, the totality of the project is these six stories, linked by a common theme. 
What is Blackout about?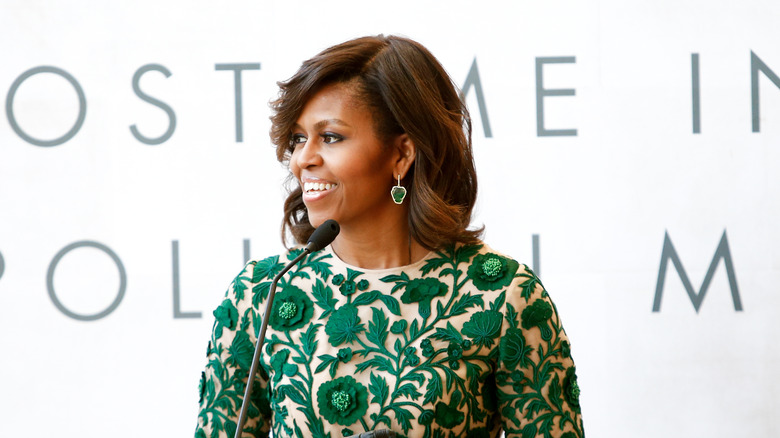 Shutterstock
Blackout is set to tell the stories of 12 teens during a power outage in New York City. The official Netflix description of the show says that the blackout is designed to force characters to reveal new parts of themselves. "When the lights go out and people reveal hidden truths, love blossoms, friendships transform, and all possibilities take flight," the description claims. 
The individual stories include one about a former couple that has to bury their old feuds in order to walk the length of Manhattan and make it back to Brooklyn for a party. In another, two girls search for a lost photograph, and another features two boys trapped on the subway who come are forced to face their feelings.
The series will tackle love from a variety of perspectives across the LGBTQ+ spectrum, using the blackout as a mechanism to force characters into situations that lead them to talk things out in a way they might not otherwise. 
Who will write each installment of Blackout?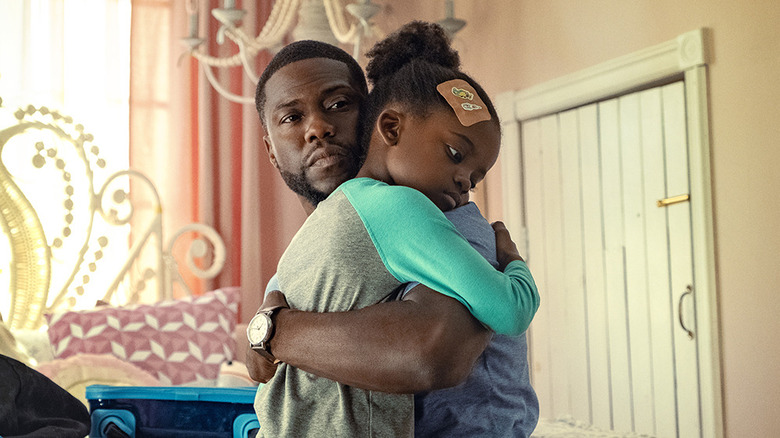 Netflix
The six writers attached to pen stories for "Blackout" include a variety of writers who are already known for their ability to tell accessible teen stories. The writers include Dhonielle Clayton ("Tiny Pretty Things"), Nic Stone ("Dear Martin"), Tiffany D. Jackson ("Allegedly"), Angie Thomas ("The Hate U Give"), Ashley Woodfolk ("The Beauty that Remains") and Nicola Yoon ("Everything, Everything").
"Blackout" is just the latest project that Higher Ground has produced in collaboration with Netflix. The others have included lauded documentaries like "American Factory" and "Crip Camp", kid-oriented programming like "Ada Twist" and "We the People", and the Kevin Hart movie "Fatherhood", which just recently premiered on the service. The Obamas first announced an expansive slate of film and TV projects in April of 2019, almost a year after they first signed a deal with Netflix in May of 2018. "Blackout" may be their largest project to date, but it is unlikely to be their last.