Barack Obama In Talks To Produce Original Series For Netflix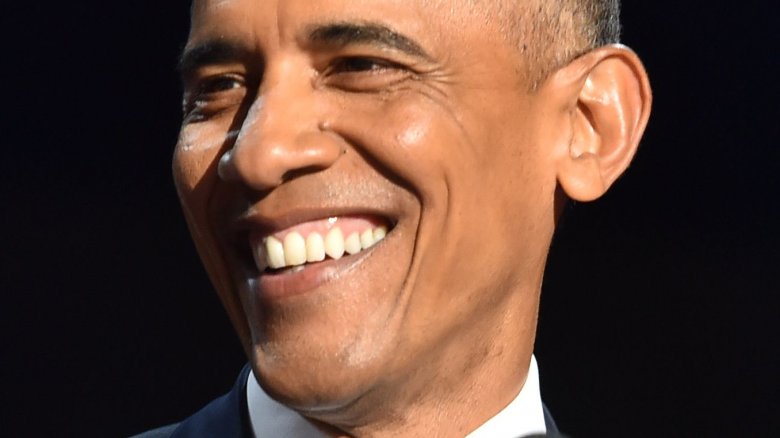 Getty Images
From the Oval Office to the production offices of one of the biggest streaming sites in the world... 
According to a report by The New York Times, former U.S. president Barack Obama is in "advanced negotiations" with Netflix to produce a number of original series. This deal, which is not yet final and includes his wife and former first lady Michelle Obama, would mark his first major move following his succession as the commander in chief in January of 2017, when current president Donald Trump took office. 
Despite what many may be quick to assume, the programs intended to result from the Obamas' deal aren't expected to be direct rebuttals to the Trump administration, his policies, his supporters, or the Republican party. They also aren't meant to be responses to those who have criticized the former POTUS and FLOTUS and their family. 
Instead, the power couple plan to highlight inspirational stories in series meant to uplift and motivate viewers. And though it may not be the politically charged content some may prefer, the programs would definitely create a larger and more generalized platform that could serve as a launch pad for important topics. 
Eric Schultz, a senior adviser of the former president's, explained on Thursday, "President and Mrs. Obama have always believed in the power of storytelling to inspire. Throughout their lives, they have lifted up stories of people whose efforts to make a difference are quietly changing the world for the better. As they consider their future personal plans, they continue to explore new ways to help others tell and share their stories."
The report notes that one possible series could feature Mr. Obama moderating "conversations on topics that dominated his presidency," including "health care, voting rights, immigration, foreign policy, [and] climate change." Another might center on Mrs. Obama and topics that she promoted in the White House, such as nutrition. The pair may also lend themselves, their brand, and their "endorsement" to "documentaries or fictional programming on Netflix that align with their beliefs and values."
The potential price tag of Netflix's deal with the Obamas is pretty unclear for the time being, though the streamer has historically been quite generous in its team-ups. Netflix recently brought on Ryan Murphy in a five-year, $300 million deal, so it's likely that this agreement will be somewhere in that price range.