This Canceled HBO Series Just Picked Up A Ton Of Emmy Nominations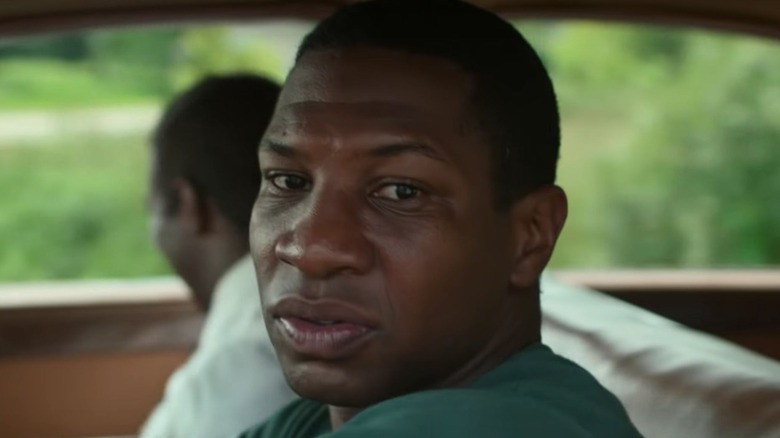 HBO
"Lovecraft Country" was one of the few buzzworthy shows to come out of HBO in recent years. The series, which followed Atticus Freeman (Jonathan Majors) throughout the segregated 1950s United States, drew a ton of attention. Not only did it make effective use out of various horror concepts, including literal and societal monsters present within America. It also served as a fantastic showcase for Majors and the rest of the top-notch cast, including Jurnee Smollett, Aunjanue Ellis, Wunmi Mosaku, Courtney B. Vance, and Michael K. Williams. 
The series earned a ton of attention, as evidenced by the fact Majors was cast as Kang the Conqueror in the Marvel Cinematic Universe shortly after Season 1 debuted. "Lovecraft Country" received praise from critics and audiences alike, which is why it came as such a shock when HBO decided to cancel the show after one season. Season 1 covers the events of the book, and while there's no longer any source material, a second season could've always taken the show in a new direction.
There's bound to be disappointment we won't be seeing any more "Lovecraft Country" pop up on HBO Max, but fans can take solace in one thing. The series has just earned a slew of Emmy nominations alongside several other canceled series. Was HBO too quick to jump the gun?
Lovecraft Country, Pose, and other canceled series make impressive showings at the 2021 Emmy nominations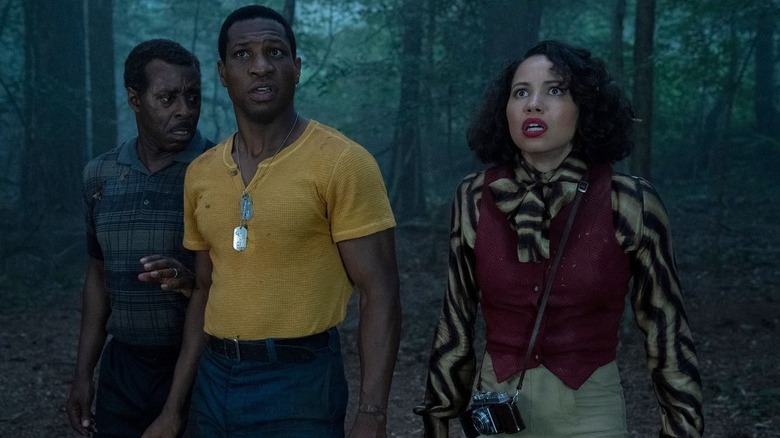 HBO
For the 2021 Emmy nominations, HBO and HBO Max lead the pack out of any network or streaming service with 130 nominations (via CNBC). A big part of that came from the outstanding performance of the canceled "Lovecraft Country," which earned a whopping 18 nods. This includes recognition for Outstanding Drama Series, Drama Actress (Jurnee Smollett), Drama Actor (Jonathan Majors), Writing for a Drama Series, and Casting for a Drama Series (via Deadline). Networks typically hang onto series that receive this level of attention. It calls into question whether HBO made the right move canceling the show before Emmy nominations came out.
"Lovecraft Country" isn't the only canceled series receiving some delayed praise. NBC's "Zoey's Extraordinary Playlist" received the ax in June 2021 due to low ratings, but it swooped up five nominations. "Pose" also ended after three seasons, and while it wasn't necessarily canceled per se, its ending was met with a lot of heartbreak from fans. Fortunately, the Emmys recognized the immense talent that made "Pose" a reality and awarded it with 11 nods. 
Other departing series receiving one final chance of Emmy gold include "Shrill," "Last Man Standing," "Shameless," "Mom," and "Conan." Sadly, "Superstore," which ended after its sixth season, didn't secure any nominations for its final batch of episodes despite a stellar run as one of the best sitcoms to come out in recent memory. All of these shows may be gone, but they won't soon be forgotten.