Rogue One's Donnie Yen To Star In Sleeping Dogs Movie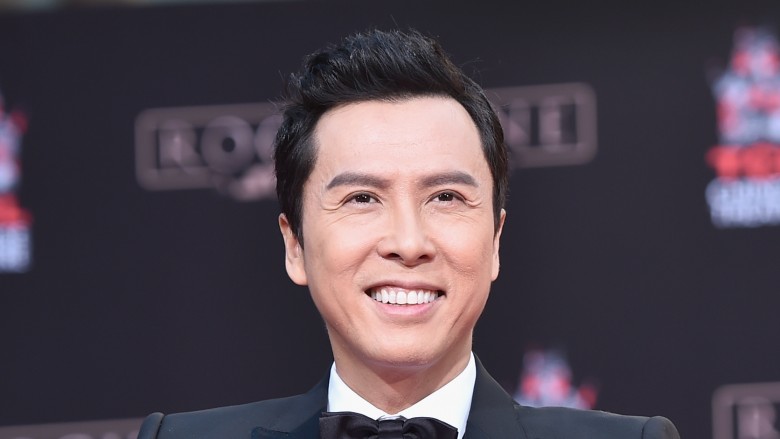 Getty Images
Another video game is getting the movie treatment, courtesy of Rogue One: A Star Wars Story's Donnie Yen.
According to Deadline, Yen has signed on to star in a film adaptation of Square Enix's Sleeping Dogs, the best selling 2012 video game. The movie follow Yen as Wei Shen, an undercover police officer on a mission to take down the Triads, one of the most notorious criminal organizations in the world. The action-heavy video game is set in Hong Kong and shows the main character fighting, racing, shooting, and more. The movie will be produced by Original Film (The Fate of the Furious) and DJ2 Entertainment (Rubicon: The Beginning). Neil Moritz (I Am Legend), Dmitri Johnson (Life Is Strange), Dan Jevons (The Darkness), Toby Ascher (Battle Los Angeles), and Stephan Bugaj (WALL-E) will executive produce.
Yen has a lot of experience in action, and is well known in his native China as not just an actor, but a director, stunt choreographer, and martial artist. He is famous for films like the Ip Man series and Iron Monkey overseas, while in the United States, fans have recently become familiar with his badassery in the Star Wars prequel and in xXx: Return of Xander Cage.
There is no release date set for Sleeping Dogs yet. In the meantime, see which achievement in the video game we named one of the most ridiculous video game achievements.