Top Movies Of 2016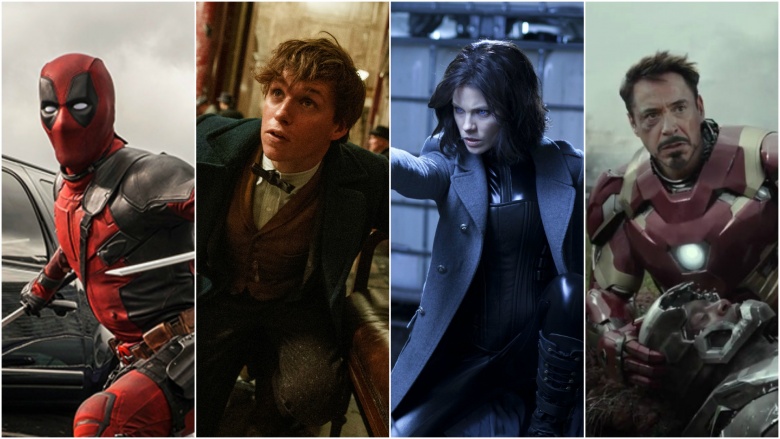 It's a brand new year, with dozens of new movies to look forward to at the local cineplex over the next 12 months—and to help you keep track of the top 2016 blockbuster hopefuls, we've assembled a brief survey of can't-miss films coming out between now and Christmas. Read on to find out which 2016 movies we picked, and plan your popcorn budget accordingly.
Deadpool - February 12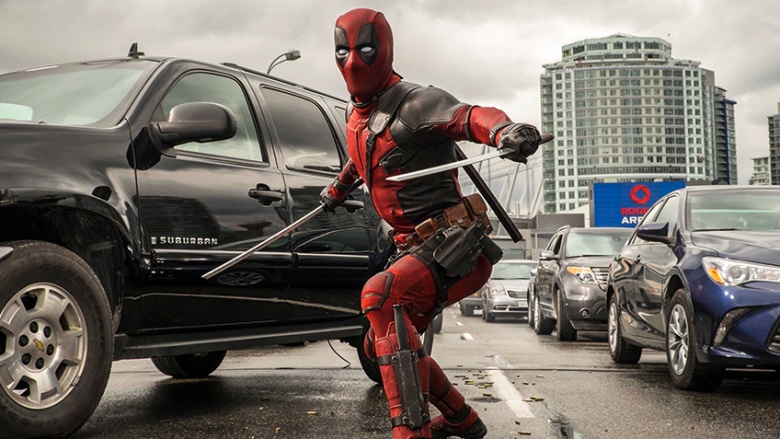 Are mainstream audiences ready for an R-rated superhero movie about a disfigured mercenary with a thirst for violence and a flair for the profane? We'll find out on February 12, when Marvel's "merc with a mouth" makes his long-awaited standalone debut in Deadpool. In development for years, the eighth installment in Fox's X-Men film franchise will give star Ryan Reynolds an opportunity to finally do right by a character many fans felt got short shrift during his supporting appearance in X-Men Origins: Wolverine. If it works, it should go a long way toward proving once and for all that the boundaries of the superhero genre are elastic enough to fit films of all shapes, sizes, and ratings.
Batman V Superman: Dawn Of Justice - March 25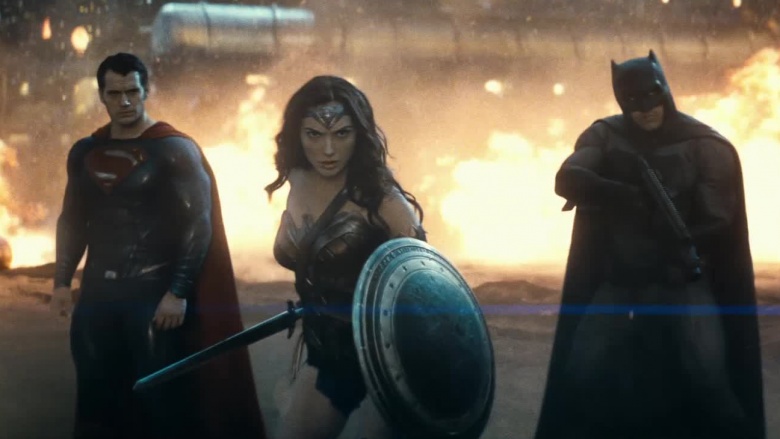 Love him or hate him, Man of Steel director Zack Snyder still holds the reins for Warner Bros.' Superman franchise, and he's going all in for this follow-up: like the title says, Batman v Superman: Dawn of Justice pits two of DC's biggest heavyweights against one another in a battle royale. That match-up isn't the only fight fans can expect to see in this blockbuster, which should lead into solo features for Wonder Woman (played by Gal Gadot) and Batman (Ben Affleck), as well as a Justice League movie. Judging from the trailer, it appears that our heroes' conflict will be a mere Lex Luthor-orchestrated prelude to a final showdown against Man of Steel baddie General Zod, apparently resurrected as the even meaner Doomsday.
The Jungle Book - April 15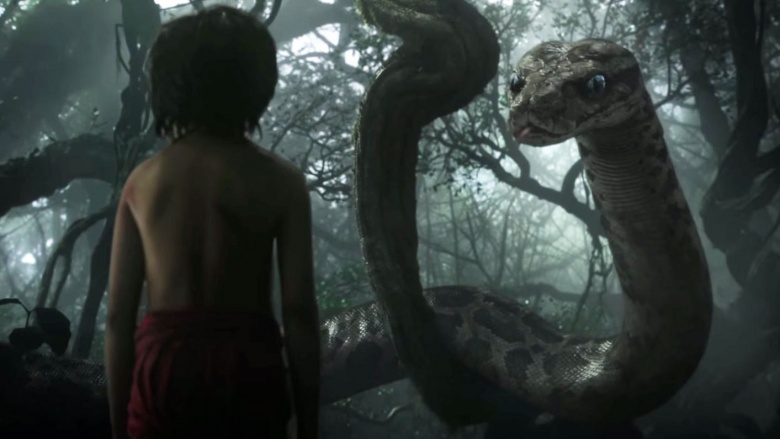 For a collection of stories that's over 100 years old, Rudyard Kipling's The Jungle Book still generates a surprising amount of interest in Hollywood: even after multiple animated and live-action adaptations, it's being prepped for a pair of return visits to theaters. Disney's striking first with its own version, which finds director Jon Favreau blending live-action and CGI to present the most dazzling Jungle Book to date—and apart from the thrilling visuals, he's lined up an incredible voice cast that includes Bill Murray, Ben Kingsley, Idris Elba, Scarlett Johansson, Christopher Walken, and Lupita Nyong'o. While we'd hardly be the first to argue that a new Jungle Book is among Hollywood's bare necessities, this movie looks like one you won't want to miss in 2016.
Captain America: Civil War - May 6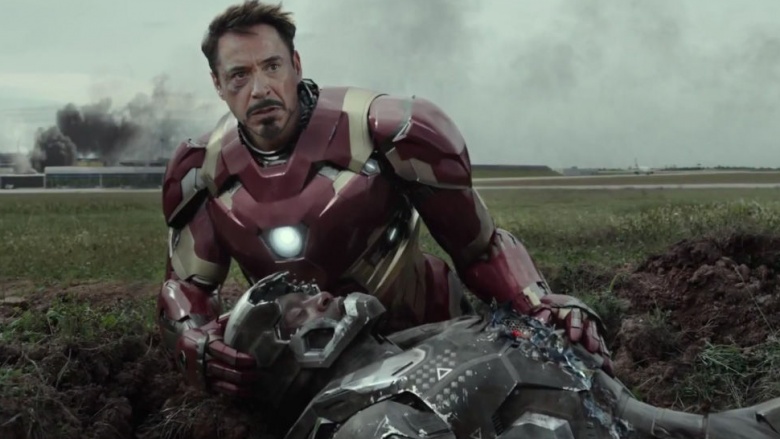 One of the most exciting crossover events in Marvel Comics history gets its big-screen due with Captain America: Civil War, in which a disaster prompts world governments to try and impose some sort of control over the growing number of superpowered beings in the world—and leaves Captain America (Chris Evans) and Iron Man (Robert Downey, Jr.) violently at odds. With a star-studded cast that includes vets from the Avengers movies as well as new arrivals like the Black Panther (Chadwick Boseman), it's obvious there will be no shortage of action in the third Captain America movie. Oh, and did we mention that Spider-Man makes his first Marvel Cinematic Universe appearance during this film? That fact alone guarantees this to be a top movie for 2016.
X-Men: Apocalypse - May 27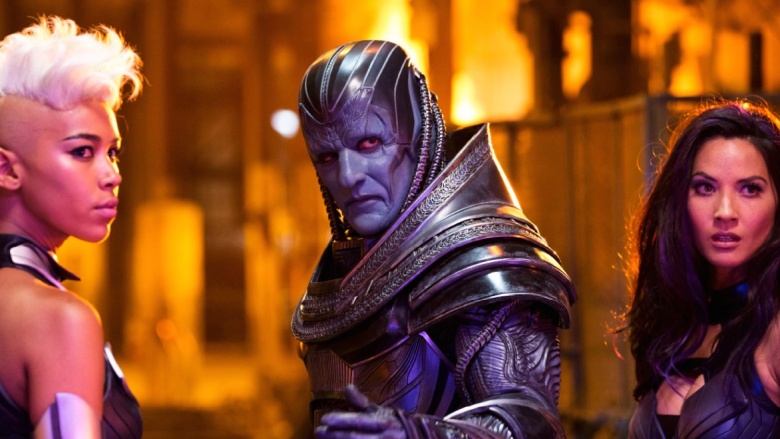 The X-Men franchise seemed destined for the junkheap after 2006's The Last Stand, but starting with 2011's First Class, Marvel's mutant-powered saga has enjoyed a rebirth, branching out with a new trilogy that returns our heroes to their comic-book roots while repairing the least successful elements of the original films. This trilogy comes to a conclusion with X-Men: Apocalypse, starring Oscar Isaac as the titular villain—an awesomely powerful figure whose status as arguably the world's first mutant has set him on a centuries-long quest to purify the species by any means necessary. With the current trilogy's cast set to make what seem likely to be their final appearances—and plenty of senses-shattering action on tap—this is one superhero sequel that should live up to its name.
Alice Through the Looking Glass - May 27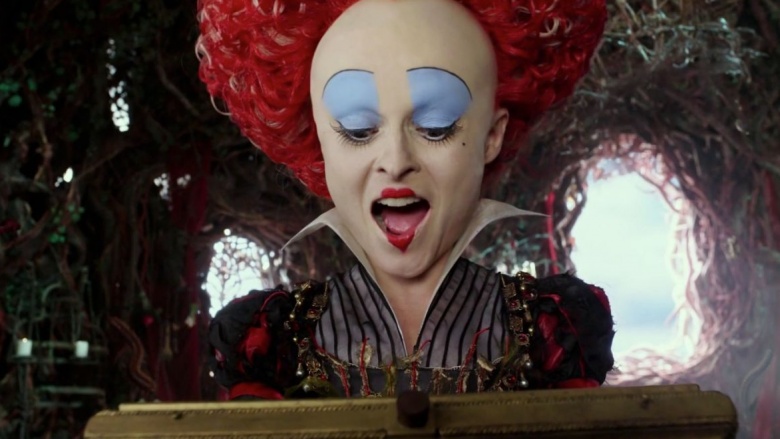 The sequel to 2010's Alice in Wonderland reunites several key members of the original cast for another CGI-enhanced excursion into the fantasy world dreamed up in author Lewis Carroll's classic books. This time, Alice (Mia Wasikowska) is sent on a quest by the White Queen (Anne Hathaway) to help restore the Mad Hatter's (Johnny Depp) missing madness by retrieving a magical gewgaw from the Grand Clock of Wonderland. For those who enjoyed the colorful 3D dazzle of the original, Alice Through the Looking Glass promises to up the ante with more scenes of splendor, as well as an expanded assortment of characters that includes Sacha Baron Cohen playing a half-clock, half-human named Time. Clearly, 2016's roster of would-be blockbusters doesn't get much weirder than this.
Teenage Mutant Ninja Turtles: Out of the Shadows - June 3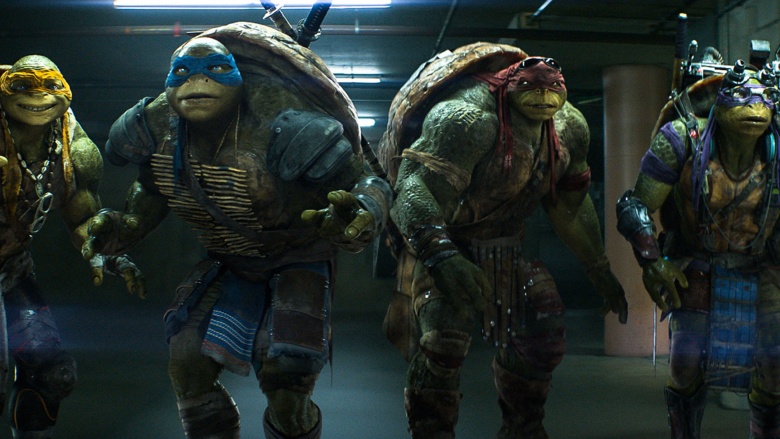 The Teenage Mutant Ninja Turtles film franchise has endured some awkward attempts to get back on track in recent years, and even the cast and crew involved with 2014's most recent reboot have publicly admitted it left a lot of room for improvement. Fortunately for long-suffering fans of the heroes in a half shell, they've also vowed to deliver on that untapped potential with Teenage Mutant Ninja Turtles: Out of the Shadows, which reunites many members of the original cast to carry the first installment's story forward while once more pitting our anthropomorphic protagonists against their arch-nemesis the Shredder. Will this finally be the TMNT film that makes critics and filmgoers cry "Cowabunga"?
Warcraft - June 10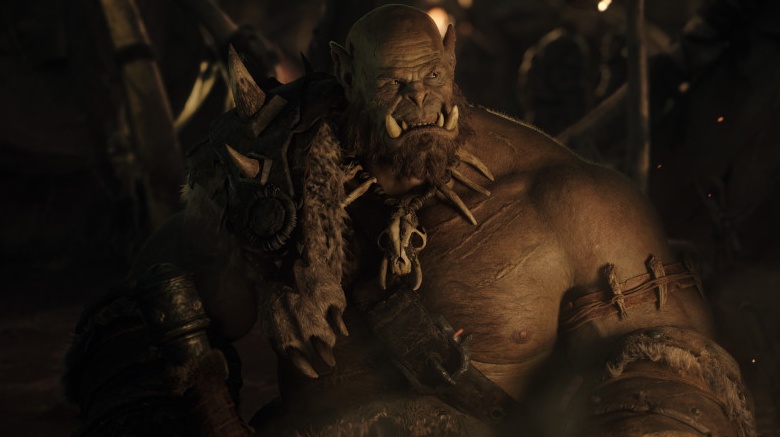 The cinematic graveyard is littered with the corpses of game-to-film adaptations gone wrong, but Warcraft has some very important things working in its favor—not the least of which being a reported $100 million budget that, as the trailers proved, was put to good use bringing the game's epic fantasy landscape thrillingly to life. Of course, visuals only go so far, and that's where Warcraft's other ace in the hole comes in: director Duncan Jones has been involved in some of the smartest, most satisfying sci-fi efforts to come down the pike in recent years. Toss in a storyline that finds humans and orcs on the brink of war, and you've got a movie that might very well lead to a Lord of the Rings-style franchise.
Finding Dory - June 17
Pixar's classic Finding Nemo told a beautifully self-contained story that never really needed another chapter, and to its credit, the studio isn't really trying to follow it up with this sequel. Instead, as the title suggests, Finding Dory focuses on the endearingly forgetful character voiced by Ellen DeGeneres in the original, giving her a new adventure that picks up six months after Finding Nemo, centered on her efforts to reunite with her family after suddenly regaining memories of her childhood. Along with the 2016 return of Nemo and his worrywart dad Marlin, Dory will introduce audiences to a handful of new characters voiced by a star-studded cast that includes Idris Elba, Diane Keaton, Eugene Levy, and Modern Family co-stars Ed O'Neill and Ty Burrell.
https://www.youtube.com/watch?v=MHOTJf7nTMk
The Purge 3 - July 1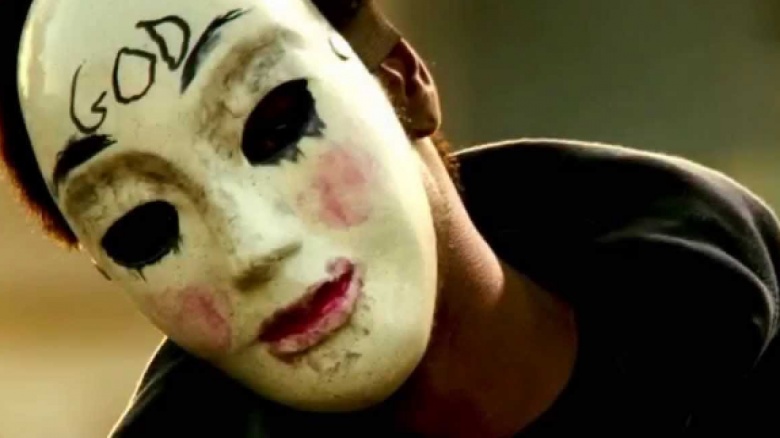 At the intersection of social commentary and voyeuristic blood-spattered action sits The Purge franchise, a series of movies that imagines a future in which the American government makes everything legal—even murder—for a single 12-hour period every year. That novel premise adds a bit of meaty subtext to the grisly proceedings while raising some intriguing questions about human nature and our current sociopolitical climate—some of which promise to be answered by The Purge 3, which producer Jason Blum has suggested will focus on the first Purge while offering a more in-depth look at the group of self-styled "Revolutionaries" who hope to bring the sickening tradition to an end.
Ghostbusters - July 15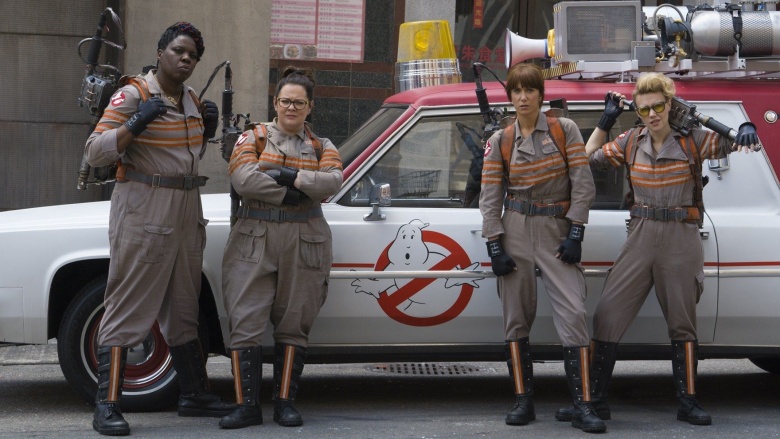 We've all grown more cynical about franchise reboots over the last few years, and that goes double for studio-driven attempts to milk more money out of classic pictures like the original Ghostbusters. But that movie worked because it matched a terrific premise—funny people fighting ghosts—with some brilliant comedic minds. This update seeks to follow in the original's footsteps by handing the creative reins to writer-director Paul Feig (Bridesmaids) and a cast that includes Kristen Wiig, Melissa McCarthy, Kate McKinnon, and Leslie Jones. There's still a lot that could go wrong here, and Sony Pictures is clearly trying to recapture lightning in a bottle, but given the amount of talent assembled here, we're absolutely inclined to give the new-look Ghostbusters the benefit of the doubt.
Star Trek Beyond - July 22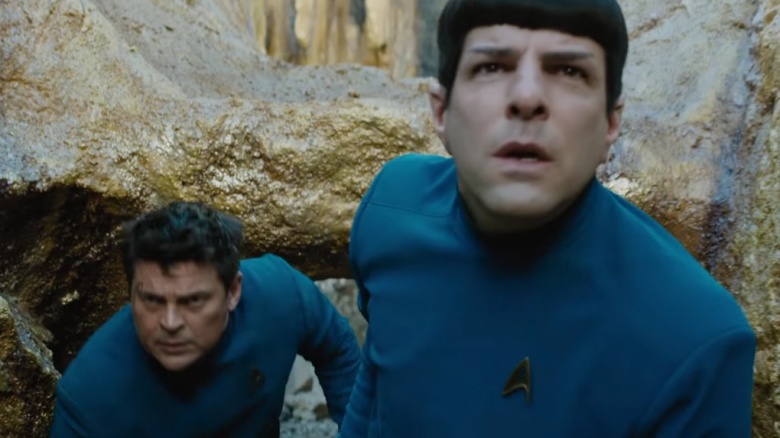 Since being called back into service with its J.J. Abrams-directed reboot in 2009, the Star Trek series has reinvented itself as a big-budget, action-heavy franchise with less room for the intellectually driven sci-fi that powered the earlier films. That evolution continues with Star Trek Beyond, which finds Fast & Furious director Justin Lin stepping in for an installment that sees the USS Enterprise destroyed and its crew stranded on a strange planet while going head-to-head against a ruthless villain named Krall (played by Idris Elba). Lin's knack for white-knuckle set pieces helped get him the gig, and if the movie's first trailer—set to the strains of the Beastie Boys classic "Sabotage"—is any indication, Trek 2.0 fans will get plenty of them in 2016.
Suicide Squad - August 5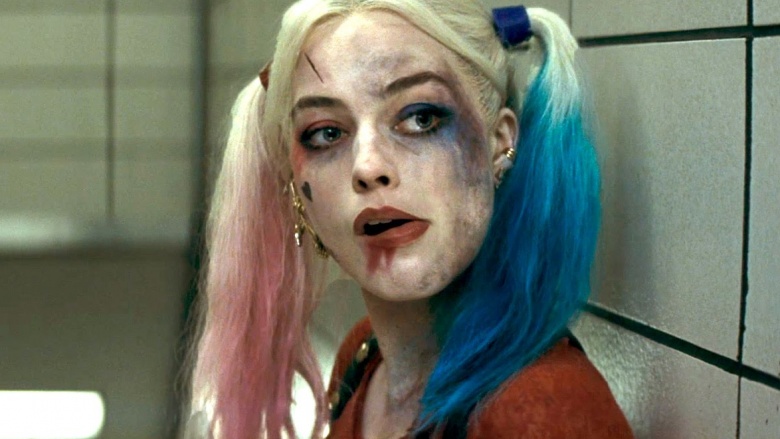 After years of letting Marvel own the lion's share of the superhero-movie marketplace, Warner Bros. is finally stepping up its efforts in 2016, and Suicide Squad is the opening salvo in the studio's ambitious plan to build a bigger cinematic universe out of its DC Comics properties. Offering a villainous flipside to Batman v Superman: Dawn of Justice, this David Ayer-directed feature assembles some of DC's dirtiest rogues—including Will Smith as the assassin Deadshot, Jared Leto as the Joker, and Margot Robbie as Harley Quinn—and makes them forced participants in a black-ops government program. It's scheduled to arrive as we're rounding the bend in a year with no fewer than eight comics-inspired films. But with a cast like this, who cares about a saturated marketplace?
Underworld 5 - October 14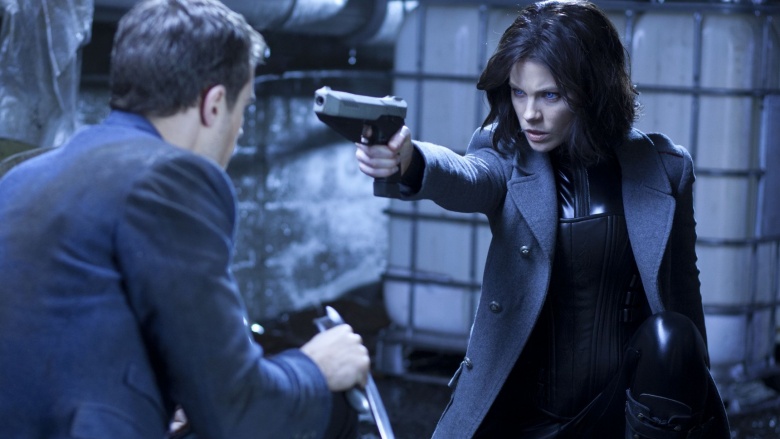 The Underworld movies have never been critical darlings—but then again, when you're telling a story that involves vampires, werewolves, and Kate Beckinsale in skintight leather, you don't really need to worry as much about getting good reviews. In fact, the franchise has racked up more than $450 million in global box office receipts, and this fifth installment looks likely to increase that total by a respectable margin. Beckinsale's back as the vampire Selene, and ready to go up against a new villain (played by Merlin vet Bradley James) in a story that's already being planned as the lead-in to a sixth chapter in the saga, as well as an Underworld TV series.
Doctor Strange - November 4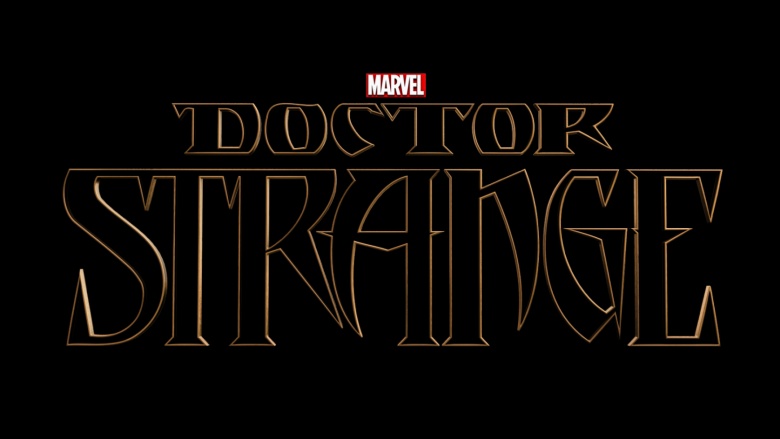 As soon as Marvel set up shop at its own studio, it set about testing the boundaries of the "superhero movie" genre, and made a pretty good go of it thus far. Ffor every straight-up costumed action-fest like Iron Man or Avengers, there've been curveballs like the WWII serial-inspired Captain America, or the mythology-assisted comedy Thor, or the snarky heist flick Ant-Man. Marvel is making its boldest gamble yet with Doctor Strange, which stars Benedict Cumberbatch as the goateed Sorcerer Supreme (and Tilda Swinton as his mystic mentor). Director Scott Derrickson (Sinister) has embraced the comic's psychedelic weirdness so eagerly that he's even gone on record as saying he can't believe Marvel's letting him get away with it. Spider-Man, this ain't.
Fantastic Beasts and Where to Find Them - November 18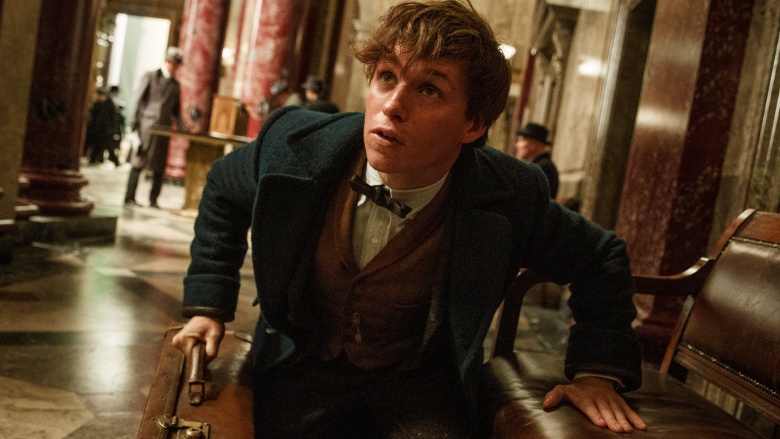 With nearly $8 billion in worldwide box office grosses, the Harry Potter movies are one of the most lucrative film franchises of all time—and while Harry's saga has reached its conclusion, it came as no surprise that Warner Bros. would want to keep filmgoers coming back to author J.K. Rowling's world of wizardry indefinitely. Enter Fantastic Beasts and Where to Find Them, a prequel/spinoff that takes place 70 years before the events of the Potter series and focuses on the adventures of Newt Scamander (Eddie Redmayne), a wizard whose trip to America is thrown into disarray when a group of magical creatures escape from confinement. If the studio has its way, we're looking at the start of "at least" a trilogy.
Bad Santa 2 - November 23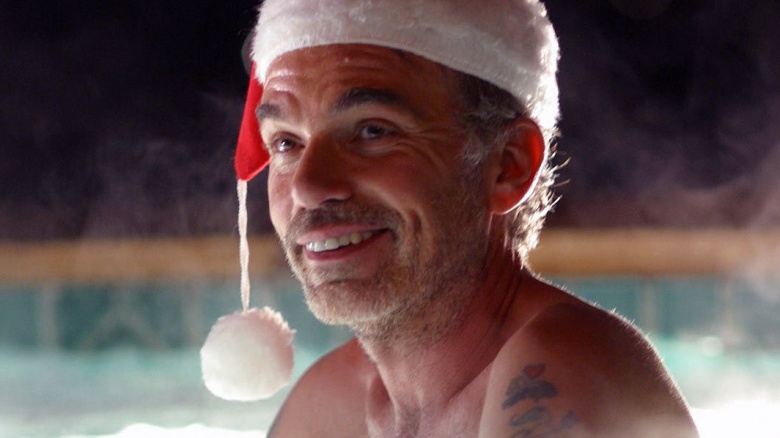 Bad Santa wasn't exactly a blockbuster hit in 2003, but a good black Christmas comedy is hard to find. With Billy Bob Thornton and Tony Cox playing a couple of professional thieves who take advantage of their mall-Santa gig to steal from department stores, it's no wonder this movie's achieved seasonal cult status over the years. Now, after years in development, comes Bad Santa 2, with Thornton and Cox back in their roles and director Mark Waters (Mean Girls) working from a script most recently rewritten by Entourage helmer Doug Ellin. Details of the plot have been kept under wraps, but the addition of Kathy Bates as Thornton's mom should be good for a movie's worth of holiday laughs all on its own.
Rogue One: A Star Wars Story - December 16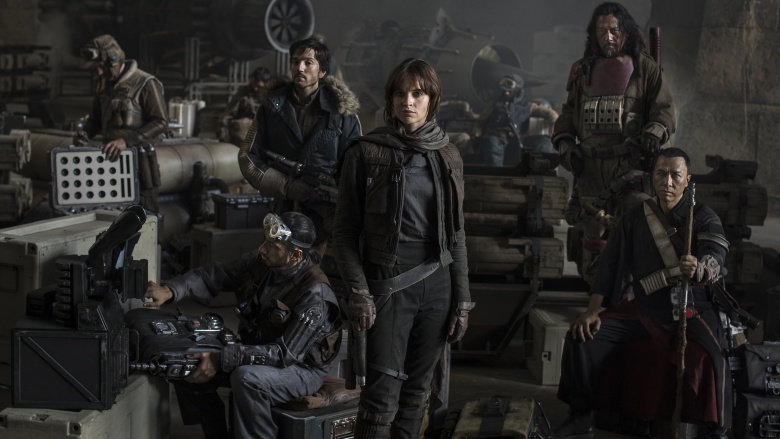 Disney's plan to make a "forever franchise" out of the Star Wars saga gets rolling with Rogue One: A Star Wars Story, which takes place prior to the events of A New Hope. In fact, this film leads into the original classic in a key way, depicting the struggles of the band of Rebel fighters who stole the plans for the first Death Star, thus setting in motion Luke Skywalker's fateful transition from moisture farmer to legendary space pilot and Jedi warrior. With Godzilla director Gareth Edwards at the helm and a cast that includes Felicity Jones, Diego Luna, Ben Mendelsohn, and Donnie Yen, this looks like a sure box office winner to top the 2016 movie charts—and a solid first installment in a theoretically never-ending series of Star Wars spinoffs.
Assassin's Creed - December 21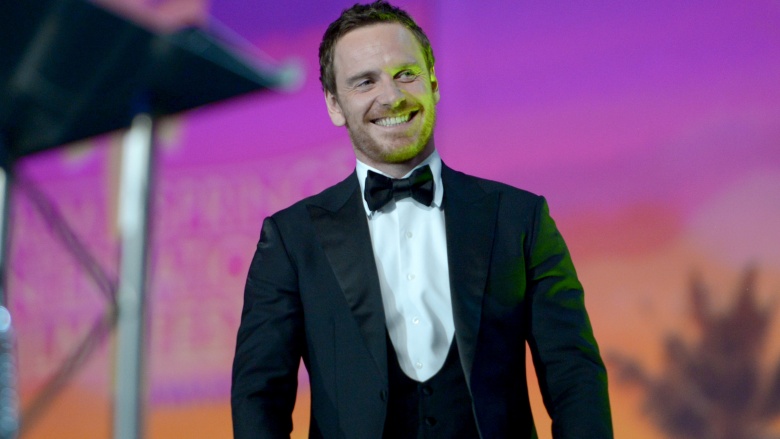 Getty Images
You might be tempted to giggle at the idea of a movie about a modern-day man being tugged back in time and experience the memories of a 15th-century Spanish ancestor in order to gain the skills of an assassin and join a centuries-long war, but hear us out. Assassin's Creed is not only the long-awaited adaptation of a hugely successful video game series, but it's got one majestic whopper of a cast. Michael Fassbender (who also co-produced) is our main Assassin, Callum Lynch, and he's aided and abetted by an eclectic collection of stars that includes Marion Cotillard, Jeremy Irons, and Michael K. Williams (otherwise known as Omar from The Wire). Fassbender's hopeful for a sequel, and we wouldn't bet against one—or several.