The Big Change We'll See In Geralt In The Witcher Season 2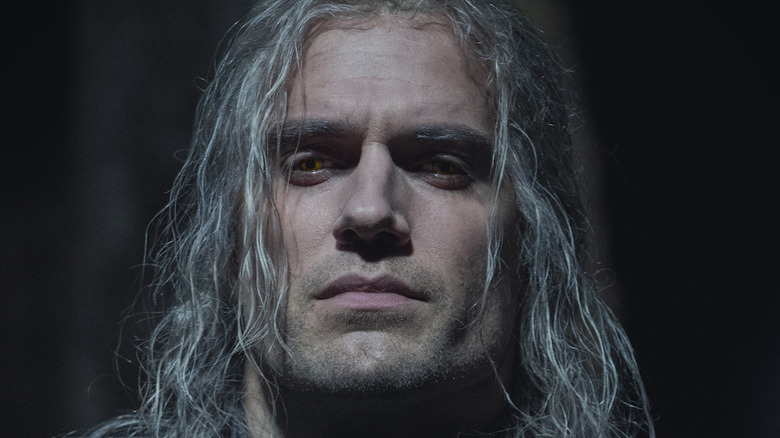 Jay Maidment/Netflix
The COVID-19 pandemic didn't just wreak havoc on our lives and our health — it affected the world of television as well. Many popular TV shows were forced to shut down or delay production, which inevitably prolonged their return. One such show was Netflix's "The Witcher," an exciting adaptation of Polish author Andrzej Sapkowski's popular fantasy novels that tell the story of Geralt of Rivia (Henry Cavill), a monster hunter known as a witcher. The series debuted on the streaming service in December 2019, and fans have been anxiously awaiting the show's return ever since learning of Geralt's destiny being bound to two powerful women: the sorceress Yennefer (Anya Chalotra) and the princess Cirilla (Freya Allen), aka Ciri.
During the first-ever WitcherCon, a three-hour celebration of all things Witcher that took place July 9, we learned that the highly anticipated second season will finally premiere December 17 on Netflix. However, when the show returns, we'll be seeing a different version of Geralt than we saw in Season 1.
Geralt will talk a lot more in Season 2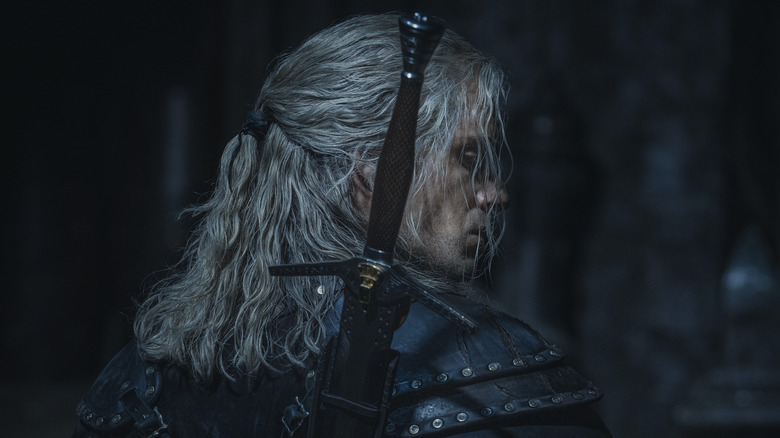 Jay Maidment/Netflix
During the first season of "The Witcher," Geralt was often out in the wild with few opportunities for conversation. This gave him the appearance of a man who listened more than he spoke, something star Henry Cavill said was done purposefully.
"I thought it best to be the man who says less because that seems like he's thinking more. That was the intention of that," Cavill said during a conversation with MTV's Josh Horowitz as part of WitcherCon. "But once you get into a scenario with Cirilia, and the Witchers and his home space and with those people who he really knows, then I was of the opinion that you had to let him be verbose and be philosophical and speak more and be intellectual. Because that's what he is. He's not just a big old white-haired brute."
As the series and the narrative expand in Season 2, Geralt will also become closer to the man who exists on the pages of Sapkowski's novels and short stories. "The important thing this season was to bring Geralt as close to the books as the vision and the plot would allow," Cavill explained. "I wanted him to be more verbose, more of an intellectual, more representative of a man who's lived 70 years and has a philosophical lean. And yeah, [he] can be mopey at times, but [he] is also wise. He's been around. And he's a nice guy despite the fact that he has moments of unpleasantness and is very capable of doing extraordinary violence."
Cavill added that it's "very easy to fall down the line of [Geralt] being the grumpy snowman," and while there is humor in that, he and the "Witcher" team "wanted to lean away" from it.
"The Witcher" Season 2 premieres on Netflix on December 17.