The Jennifer Lopez Rom-Com Flop Finding New Life On Netflix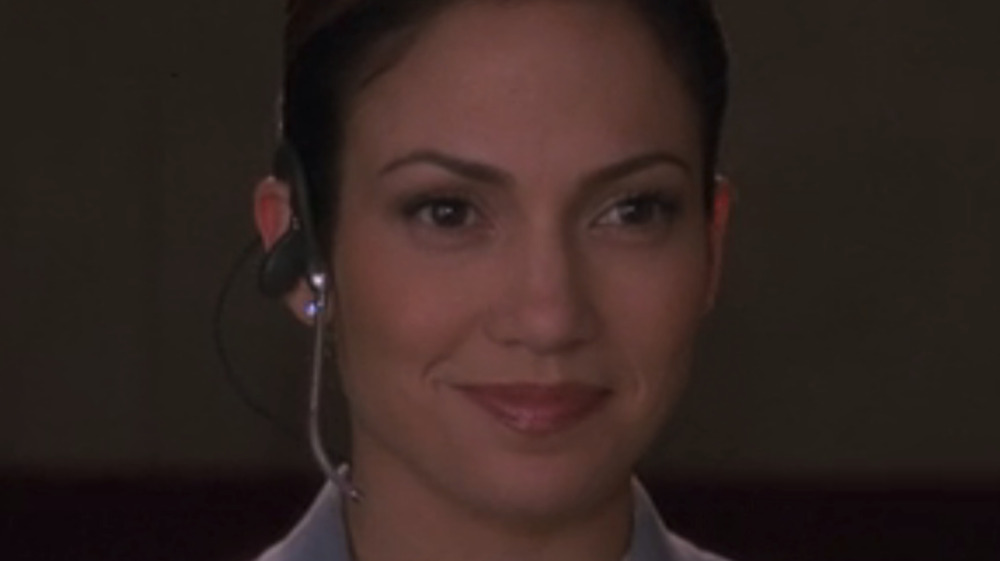 Sony Pictures
Longtime fans of Jennifer Lopez know that aside from her successful career as a singer, songwriter, and dancer, she's also a talented actress who has starred in dozens of TV shows and movies. Her breakthrough film role was in the 1997 biopic Selena, in which she portrays the Tejano star Selena Quintanilla-Pérez. Since Lopez's acting career took off, she's continued to star in films like The Cell, Maid in Manhattan, and Hustlers.
One of her earlier films is the romantic comedy The Wedding Planner, in which she stars as the romantic lead opposite Matthew McConaughey. In the light-hearted flick, Lopez plays Mary Flore, a career-oriented wedding planner who doesn't find much luck in her own love life. She eventually falls for a man named Steve Edison (McConaughey), who saves her from being crushed by a rogue dumpster, only to realize that he's the fiancé of her latest client. While The Wedding Planner didn't receive much critical praise originally, it's getting a second chance on Netflix, giving fans an opportunity to appreciate it for all its early-'00s rom-com glory.
The Wedding Planner is a fan favorite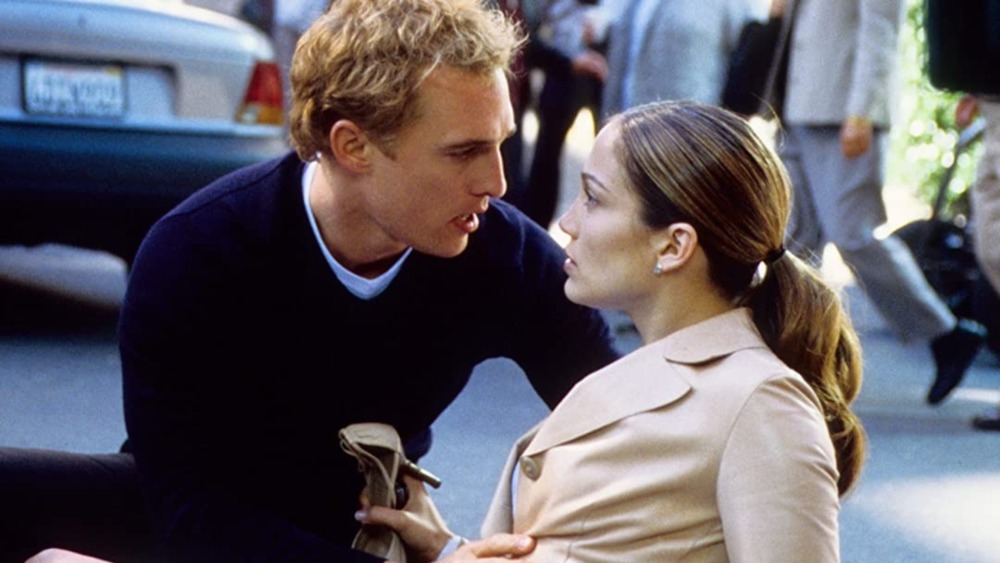 Sony Pictures
With a current Rotten Tomatoes rating of 17%, it's fair to say The Wedding Planner received mostly negative reviews from critics. Not only was it often compared to a worse version of My Best Friend's Wedding, but several reviews also mentioned a lack of chemistry between Lopez and McConaughey. On the other hand, the majority of critical opinions on the popular review site date back to the early 2000s; interestingly, more recent opinions trend more positive, suggesting that the film is undergoing a reappraisal.
Throughout its time on Netflix, fans have taken to Twitter to express their love for The Wedding Planner. Like many latter-day viewers, Twitter user @gothsithlord considers the film almost irresistible: "Netflix placing The Wedding Planner as the top suggestion when I opened the app.....please not this temptation I'm trying to watch a show." We have to agree — how can you resist the star power of Jennifer Lopez and the disarming charms of McConaughey?
If you have yet to enjoy this early-2000s hidden gem, you can watch The Wedding Planner on Netflix.