Who Is Brickmaster Jamie From LEGO Masters?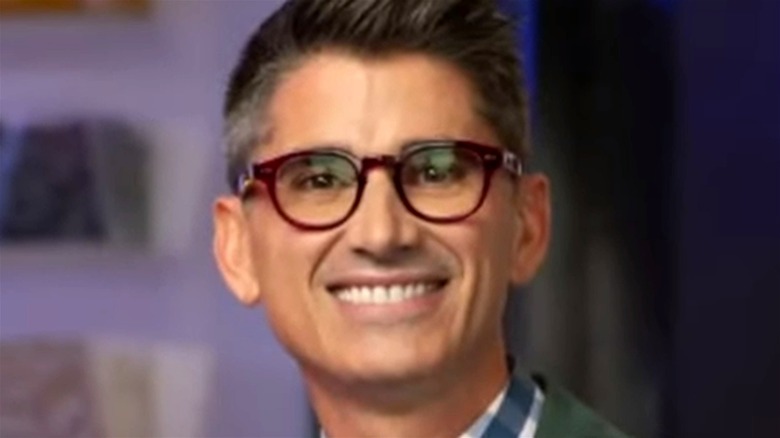 Fox
The American rendition of "LEGO Masters" arrived on Fox in February of 2020 and was a breath of fresh air in a game show landscape dominated by the likes of "Jeopardy!" and "Wheel of Fortune." Hosted by the voice of LEGO Batman himself, actor Will Arnett, the program invites experienced LEGO builders from across the globe to show off their skills against equally talented and imaginative competition — all in the pursuit of a $100,000 prize, the LEGO Masters trophy, and the status of LEGO Master that awaits them at the end of the tournament.
Though Arnett brings his natural charisma as the host of "LEGO Masters," he isn't exactly the most qualified person to assess each team's builds. He shares that responsibility with two other judges  — known affectionately as Brickmasters — with a vast knowledge of the famed toy blocks. First and foremost is Amy Corbett, who is the senior design manager at LEGO and brings a wealth of experience to the table. She's joined by Jamie Berard, a fellow LEGO Group employee and master builder whose familiarity with LEGO makes him the perfect co-judge.
Want to know more about Brickmaster Jamie? Look no further as we're about to take a deep dive into the legacy of the "LEGO Masters" mainstay.
Jamie Berard's LEGO resume is extensive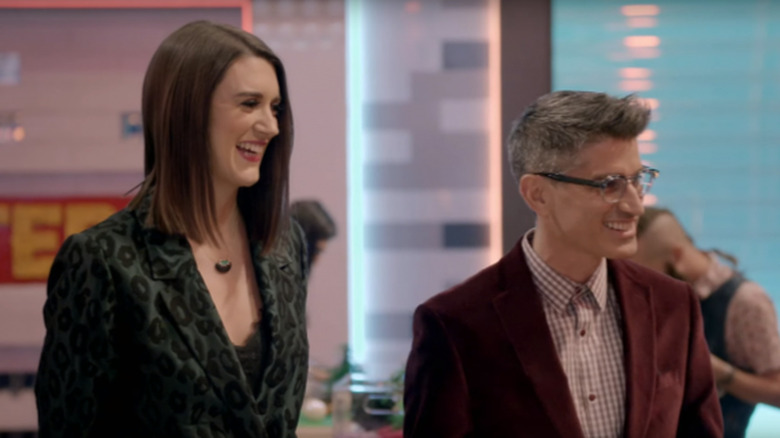 Fox
For the past 13 years, Jamie Berard has lent his talents to LEGO and is well-known among the adult LEGO community for his work on two different sub-themes. First is LEGO Creator Expert: a series of larger, costlier builds aimed at teens and adults that are designed primarily for display instead of play. The second is LEGO Architecture, which focuses on real-world locations such as the Taj Mahal and the Statue of Liberty — once again leaning toward older builders who are more inclined to put them on a shelf instead of a LEGO bin.
According to Decider, Berard's hard and oftentimes tedious work hasn't gone unrecognized. In 2019, the LEGO Creator Expert Roller Coaster was declared Toy of the Year, and the lead creator behind it? Yep, that was Brickmaster Jamie. Additionally, he once found himself on the other side of the LEGO competition judge's table, having taken part in the Master Model Builder event at LEGOLAND California in 2004, even landing a spot in the finals. As far as his LEGO judging career goes, Berard got his start at the First LEGO League World Finals as a technical judge long before "LEGO Masters" came to be.
Berard hopes LEGO Masters changes fans' lives as it has his own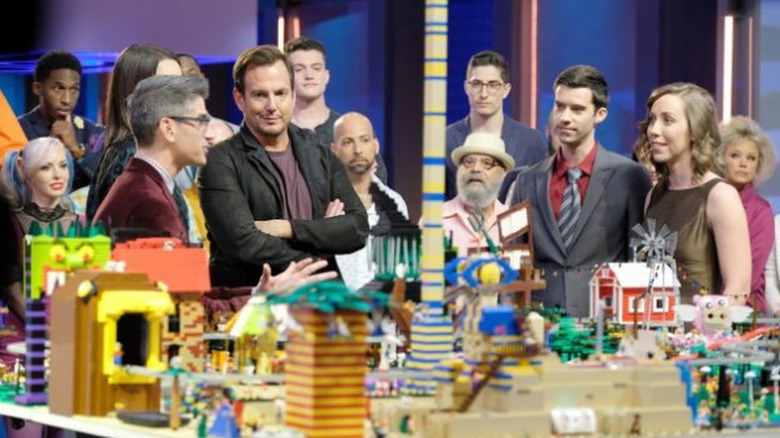 Fox
In an interview with The Brothers Brick, Jamie Berard and Amy Corbett discussed their time working on "LEGO Masters" and what they want viewers to get out of it. For Berard, he hopes that it'll spark some creativity in viewers, young and old alike. "I hope everybody geeks out and says, 'Oh, I've got that little box of LEGO downstairs,' or they go out shopping to get a little set," he said, stating that the show and the toys behind it are for everyone and believes in the "pure creativity that can happen with any amount of bricks if you put effort into it." 
Berard also notes that "LEGO Masters" had led him to finally join the social media world — something he didn't foresee himself ever doing. "This is a new space for me. Strangely enough, as much as I really enjoy being connected with the fan community, I'm not one of those people on social media all the time." His Instagram handle is @brickmasterjamie, where fans can keep up with his latest adventures and get behind-the-scenes glimpses at what "LEGO Masters" has in store next, without spoiling anything major, of course.
All in all, Jamie Berard is committed to his work at LEGO and designing sets that will bring smiles to faces across the globe. With that in mind, "LEGO Masters" made the right call enlisting him as one of its two brilliant Brickmasters.